2869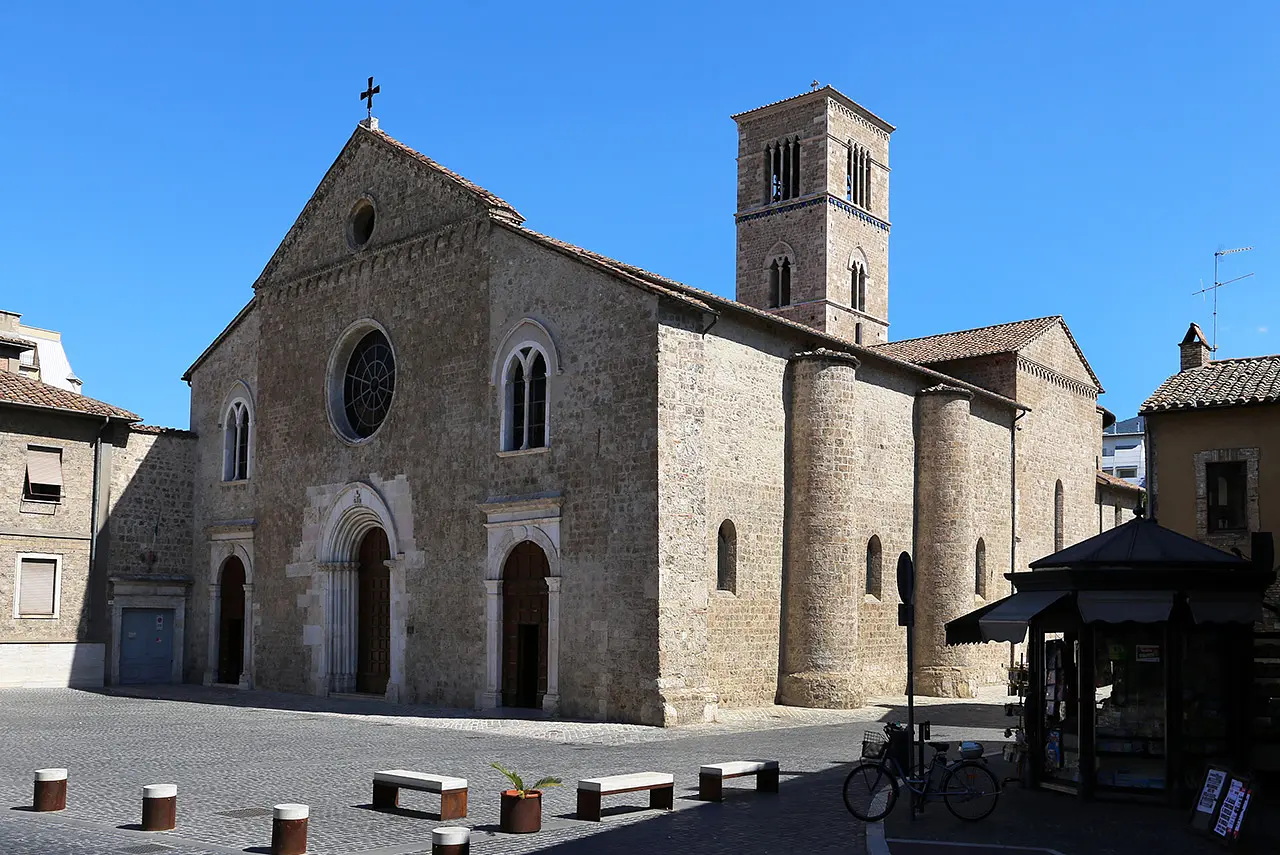 The church of St. Francis and the Paradisi Chapel
Where stone feels like a sponge and sumptuous frescoes stand the test of time


Automatically translated page.
What it is and where it is
The Church of St. Francis is one of the most important Franciscan sites in Terni. Its façade consists of three blocks: a central one with a Gothic portal surmounted by two rose windows, and two mirrored side ones with smaller portals arranged under elegant mullioned windows with two lights. Because of its strong similarity to the Franciscan churches of Assisi, tradition has attributed the authorship of the project to Filippo da Campello, the same architect who oversaw the work on the Basilica of St. Francis and St. Clare.
Why it is special
What is striking at first glance is the spongy appearance that distinguishes the structure of the church. This is due to the material with which it was built: the "sponga" stone. It is a particular type of travertine typical of the territory of Terni, very suitable for building because of its lightness, strength and adaptability. It is, in fact, very malleable upon extraction and solidifies in contact with air. It is precisely from this reason and its appearance, quite similar to that of a sponge, that its name originates.
Not to be missed
Inside the church appears a treasure that enraptures the eye: the Paradisi Chapel, to the right of the main altar. Frescoed by Bartolomeo di Tommaso on commission from the Paradisi family, it depicts a striking Last Judgment. In the center is depicted the judging Redeemer surrounded by angels, saints and, a little further down, the commissioners. On the left wall is Purgatory, with penitents arranged in different caves and circles, and higher up, Christ's Descent into Limbo. On the right wall is Hell, with Lucifer dominating the damned placed in holes or caves. Higher up, angels cast sinners from caves.
A bit of history
Where the church now stands, there was once the oratory of St. Cassiano, which the Bishop of Terni donated to St. Francis to give him shelter during his passages through the city. The church was raised in the second half of the 13th century, and consisted of a single nave, while the two side aisles were added in the 15th century. During World War II a bombing ra id hit the site, irreparably destroying one of the church's chapels. Many of the works were taken away because they were considered unsafe. These included the altarpiece painted for the high altar by Piermatteo D'Amelia, commissioned from the artist also in the late 15th century.
Trivia
On the exterior structure of the church is a colorful detail. Let me help you: it is a green and blue border and is located rather high up... Can you find it?
Collections
Discover places and related research
The Map thanks:
Collections
Discover places and related research