6451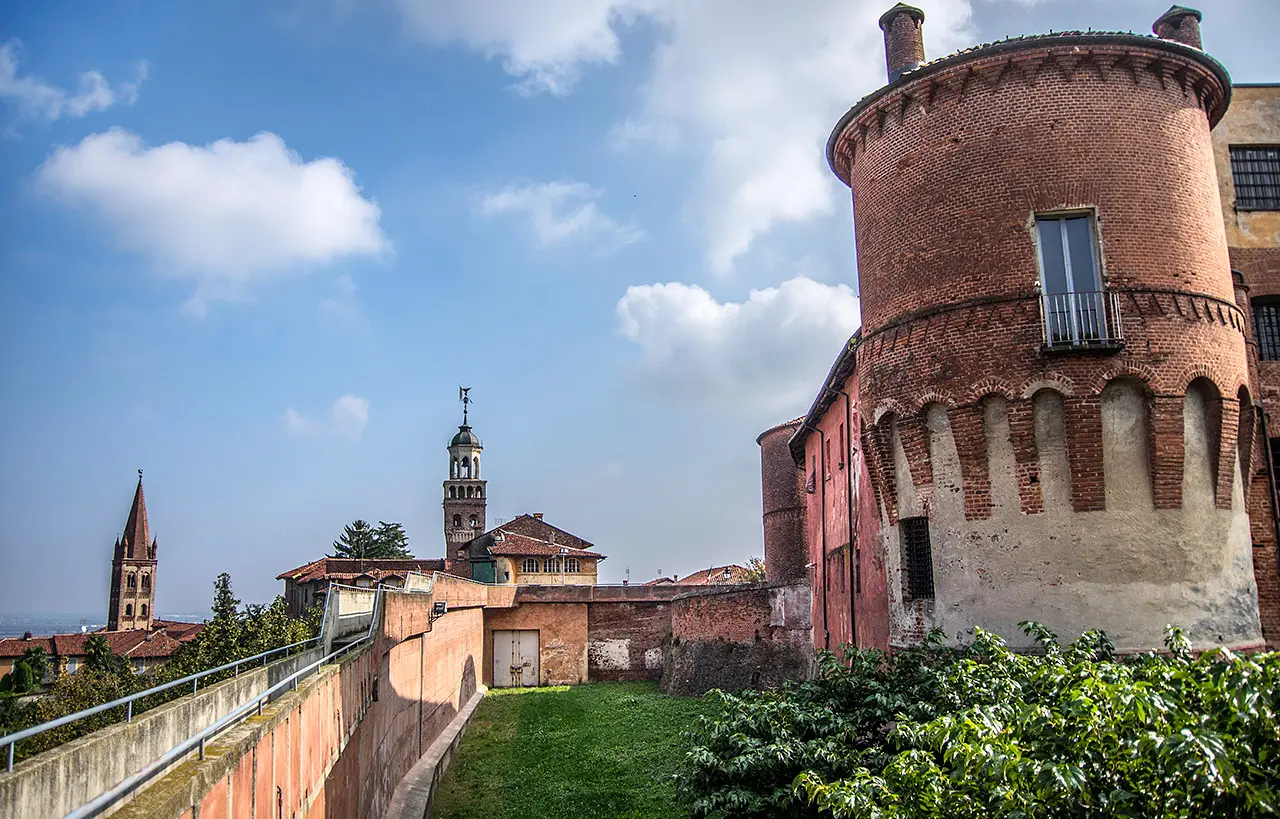 Automatically translated page.
What it is and where it is
The historic center of Saluzzo is an elegant and authentic village located in the heart of Piedmont. Its welcoming medieval structure is full of churches, ancient palaces and towers, and it appears so well preserved that it really feels like stepping back in time to the 15th century, when the Marquisate of Saluzzo proudly maintained a prominent place in Italy and Europe. But the strongest testimony of all is offered by the Castiglia, the fortification that towers over the village and played such a large part in the lives of its citizens.
Why it is special
A true wonder within a wonder is surely the ancient medieval castle, which with its history reflects that of Saluzzo: first a military stronghold, always ready to defend the independence of its village, then a stately home, when it was now under French domination, and finally decay and rebirth as a prison. A structure with many souls, it still renews itself and adapts to the times, even making itself an exhibition space for contemporary art.
Not to be missed
Unfortunately, it is no longer possible to admire the richness of the noble rooms, which have been lost over time, but wanting to look on the bright side, this is an opportunity to discover a different, more modern castle. In fact, just to help us get a good grasp of the difference between ancient and modern, two different museums are housed in two separate wings of the structure : one on Chivalric Civilization, and one on Memoria Carceraria, allowing us to appreciate the distance not only in time that separates the different phases of Castilian life.
A bit of history
Saluzzo Castle dates back to the late 13th century, and is said to have risen on the same spot where in earlier times there were other fortifications. It is precisely this detail that would be at the origin of the unusual name "Castile": it would derive from the Latin "castella" or "castles." The Castile complex was remodeled several times, especially in the stages of transition from a fortification, to a noble residence, a stage that also led to lavish interior decoration, unfortunately lost. From the 16th century the decline of the Castille began, culminating in the early 19th century, when it was only the intervention of influential citizens that saved the structure from demolition.
Curiosities
In addition to the two museums, the Castile also houses the permanent collection of the IGAV, Istituto Garuzzo delle Arti Visive, plus a section dedicated to temporary exhibitions and experiments in contemporary art. a commitment so deep that it has been recognized by the MIBAC, which has recognized the Castile of Saluzzo as a "Place of the Contemporary" since 2012.
Collections
Discover places and related research
The Map thanks:
Collections
Discover places and related research