1183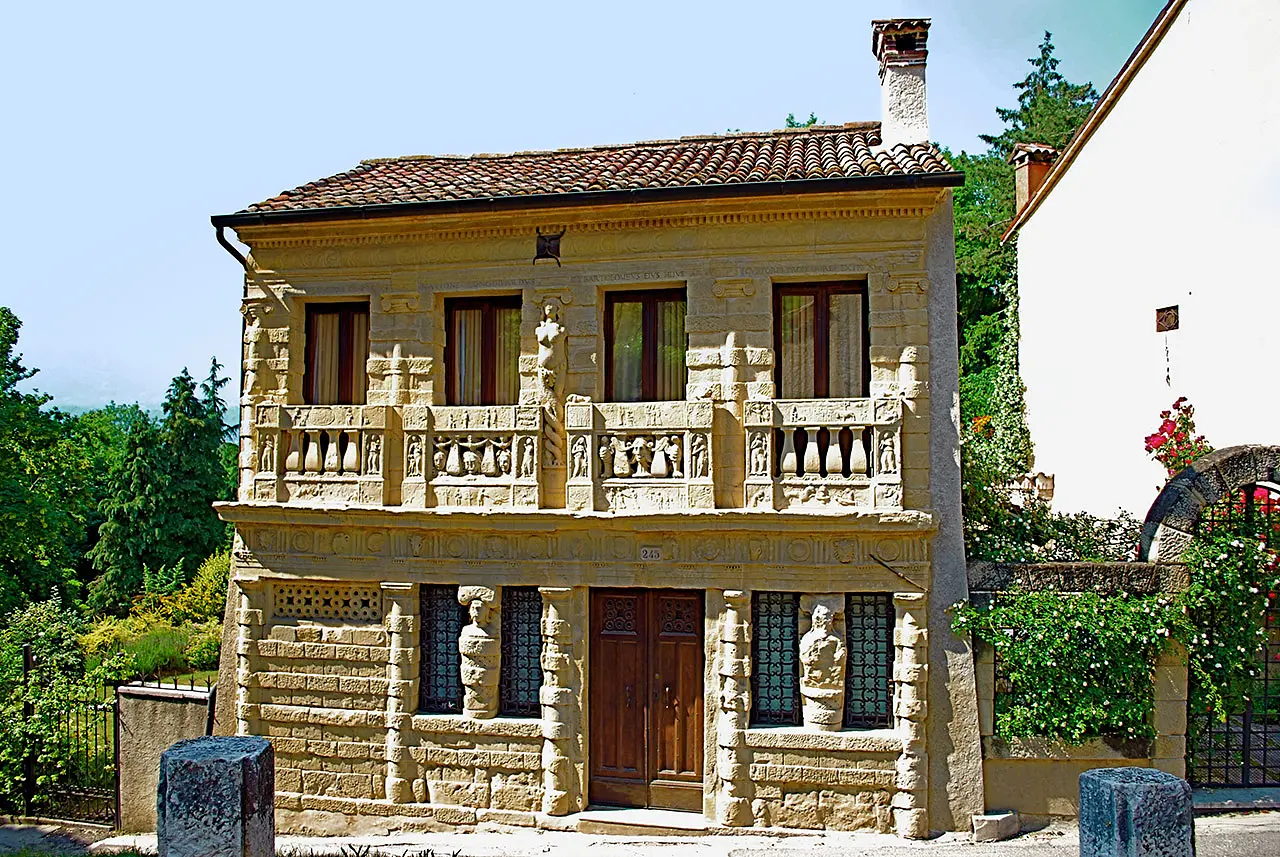 The Longobard House, a jewel among the cypress trees of Asolo
I wonder if a Lombard really lived there?


Automatically translated page.
What it is and where it is
The Longobard House is, indeed, a house, which is notable for the uniqueness and richness of its facade. Made of sandstone, it is carved with various subjects: caricature faces, zodiac signs, scenes from Genesis, the Virtues. Between the first and second orders, the frieze houses metopes, triglyphs, sculptures of animal heads, bucrania and paterae. The adjective "Lombard" comes from the term "longobardus" engraved in the facade of the house. Actually the correct translation is Lombard, since the adjective refers to the Lombard origin precisely, of the architect.
Why it is special
The Longobard House was designed by its own owner, Francesco Graziolo, who designed its architectural structure and sculptural details. Graziolo was the architect of Queen Cornaro, and perhaps he wanted to remind anyone passing by his house of his status. Hence the extraordinary decorative layout accompanied by avant-garde: this work represents one of the earliest examples of rustic order, with Doric half-columns on the ground floor and Ionic columns on the upper floor.
A bit of history
It was probably in 1490 that Francesco Graziolo arrived in Asolo at the behest of Queen Cornaro, who commissioned him to renovate the praetorian palace to make it her town residence. The summer residence is assumed to have been the villa in Altivole, dating from 1491, of which only the Barco remains today. Known and appreciated for her love of art and culture in general, the queen established precisely in Asolo her court of artists and men of letters after she ceded the kingdom of Cyprus. Some prominent personalities such as Giorgione, Lorenzo Lotto and Pietro Bembo frequented this environment.
Trivia
The Longobard House appears in a well-known film, Ripley's Game: in the scene in question, the main characters, John Malkovich and Dougray Scott, drive away from Asolo, passing right in front of the House. The director voluntarily lingers the camera for a few seconds on this very structure to highlight its particularity and refinement, characteristics that befit a refined and elegant film and that also reflect the film's protagonist.
To make travel arrangements
Collections
Discover places and related research
The Map thanks:
Collections
Discover places and related research