2152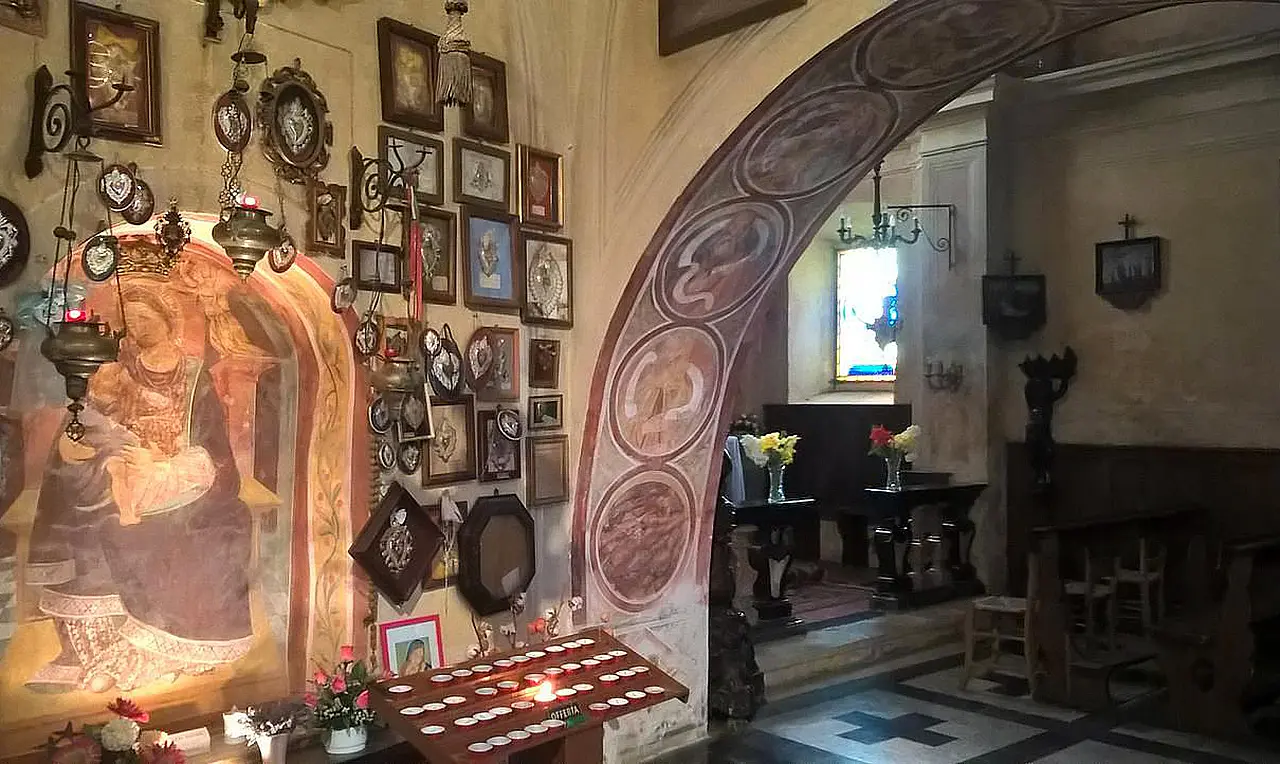 The oratory of Sts. James and Philip in Levo
Silent encounters along the path


Automatically translated page.
What it is and where it is
The paths from Lake Maggiore up to the summit of Mottarone intersect very interesting places, unequivocal support for the theory that the journey is at least as beautiful and satisfying as reaching the destination. One example is found in the territory of Levo, a hamlet of Stresa, where one is surprised by a small construction: the Oratory of Sts. James and Philip, called "Sanctuary" by everyone.
Why it is special
It is a Romanesque building of small size and rather simple appearance, but very much linked to the local culture. Tradition attributes pagan origins to this temple, as a plaque displayed at the entrance explains: most likely, it was initially dedicated to the sun god and only later converted to Christian worship thanks to the evangelization work of Saints Julius and Julian.
Not to be missed
Inside, the monument preserves a valuable 16th-century fresco of a Madonna and Child, which is striking for its delicate features. It is surrounded by ex-votos, requests for help and offerings of gratitude that add a special sweetness to the sacred image. One almost feels as if one has returned to childhood, to one of those moments when one was surrounded by the warmth and affection of family. Calmness pervades the heart and invites a moment of recollection and devotion before resuming the journey.
A bit of history
The building is Romanesque in style, but the history of this place seems to have much deeper roots. On display in the small atrium are two pre-Roman tomb slabs, in Leponzio-Ligurian and Latin characters, dated to the first century B.C., found in this very area, in the year 1877, during excavations for the construction of the village hotel.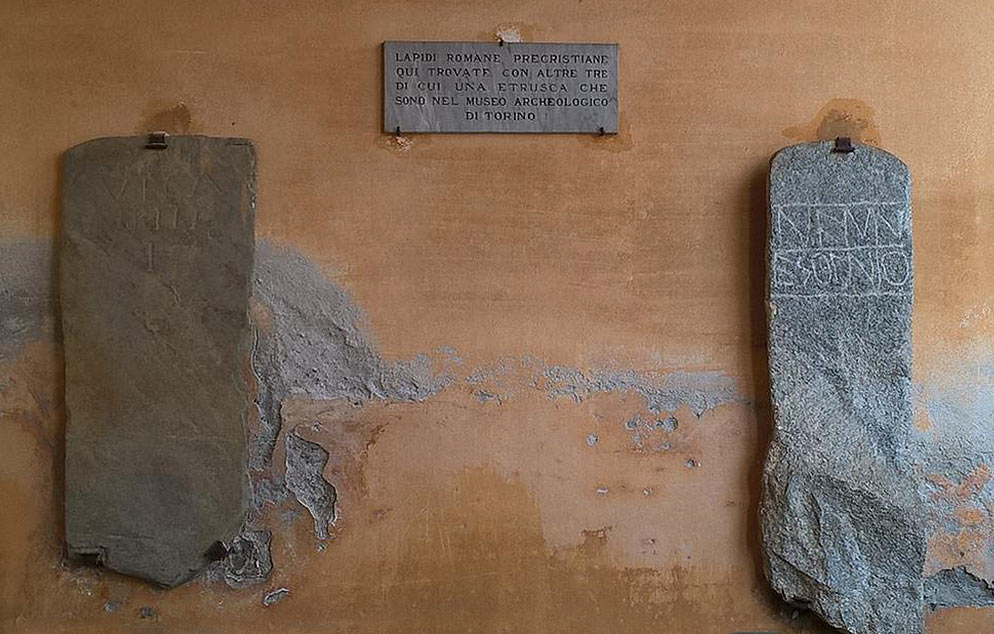 The pre-Roman gravestones - Ph: Francesca Grisoni (CC BY-SA 4.0)
Collections
Discover places and related research
The Map thanks:
Collections
Discover places and related research