526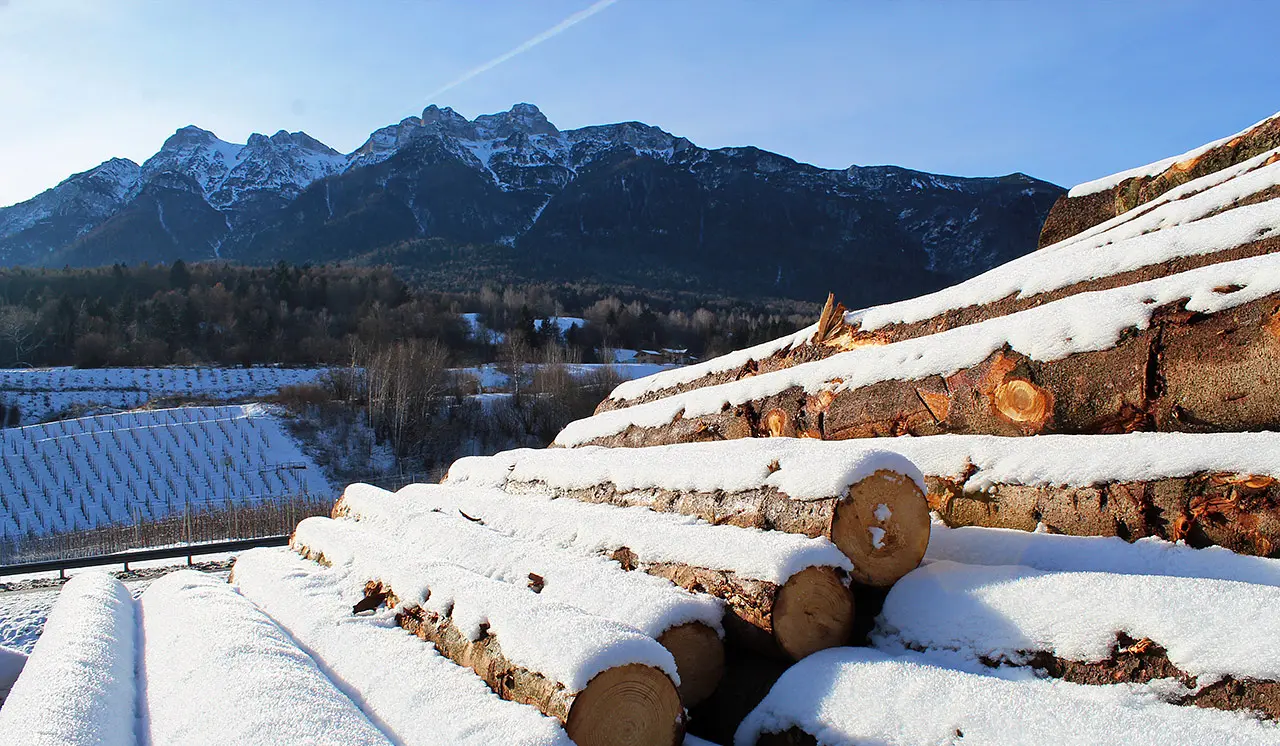 The winter of the Vigolana Plateau
A blanket of snow, an icy embrace that warms the heart.


Automatically translated page.
What it is and where it is
The Vigolana resembles a regal crown rising imperiously toward the sky. Its rocky peaks soar to dominate the entire plateau. In winter it is clothed in a layer of snow, more or less thick depending on the year, transforming itself into a veritable White Lady with a severe and somewhat slumbering air. To the north, on the other hand, rises the Marzola, a more humble and gentle-looking mountain. You are in the middle, on this expanse of fields that in spring give a thousand shades of different colors and now, instead, are entirely submerged by a thick blanket of snow, which softens the lines of the landscape and makes everything placid and eternal.
Why it is special
The great spectacularity of winter here is that there is often a clear dividing line between snowfall and non-snowfall. So although it can snow here even several hours in a row, perhaps, at the same time, only a few dozen meters below, coming out of the microclimate, it is raining. This elevates the Vigolana Plateau to a magical world, suspended between a blanket of clouds and enclosed in the mountains, where anything is possible; like one of those glass spheres in which, by shaking it, a whirlwind of white flakes is given life that endures only there, while the rest of the world 'stands by and watches.
Not to be missed
During the winter, one of the most defining experiences is definitely the chance to go on a group snowshoeing trip along one of the countless mountain trails to be taken. Perhaps after enjoying a good mulled wine at one of the little wooden houses set up during the Christmas market period in the various historic centers of the Plateau's suburbs.
A bit of history
As of January 1, 2016, the four municipalities that made up the plateau-Bosentino, Centa San Nicolò, Vattaro, and Vigolo Vattaro-joined to become a single municipality: Altopiano della Vigolana. These localities enjoy splendid views of the Valsugana, the Adige Valley and the Central Eastern Alps. They are small towns that still preserve in their architecture and lifestyle the traditions of yesteryear and feed on the good fortune of having large urban centers, lakes and, of course, the mountains nearby.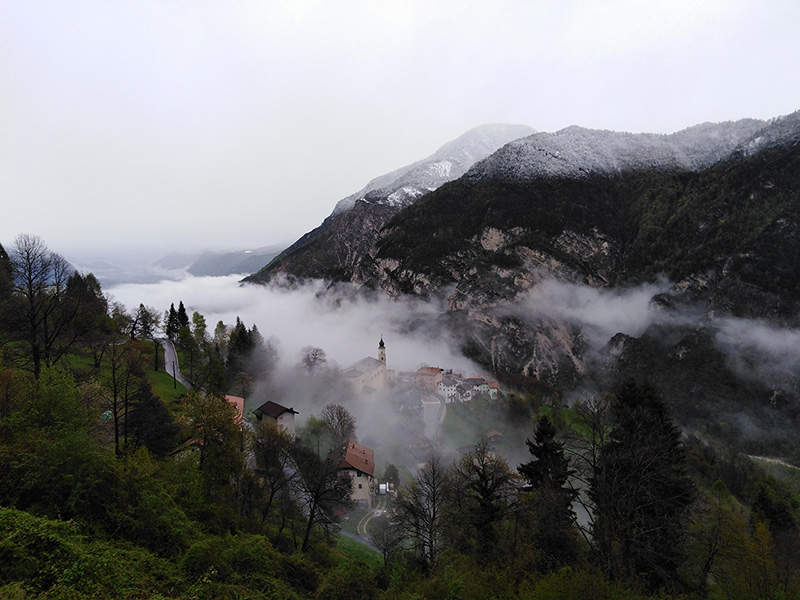 Glimpse of Centa S. Nicolò from above, gripped by fog
To make travel arrangements
Collections
Discover places and related research
The Map thanks:
Collections
Discover places and related research