532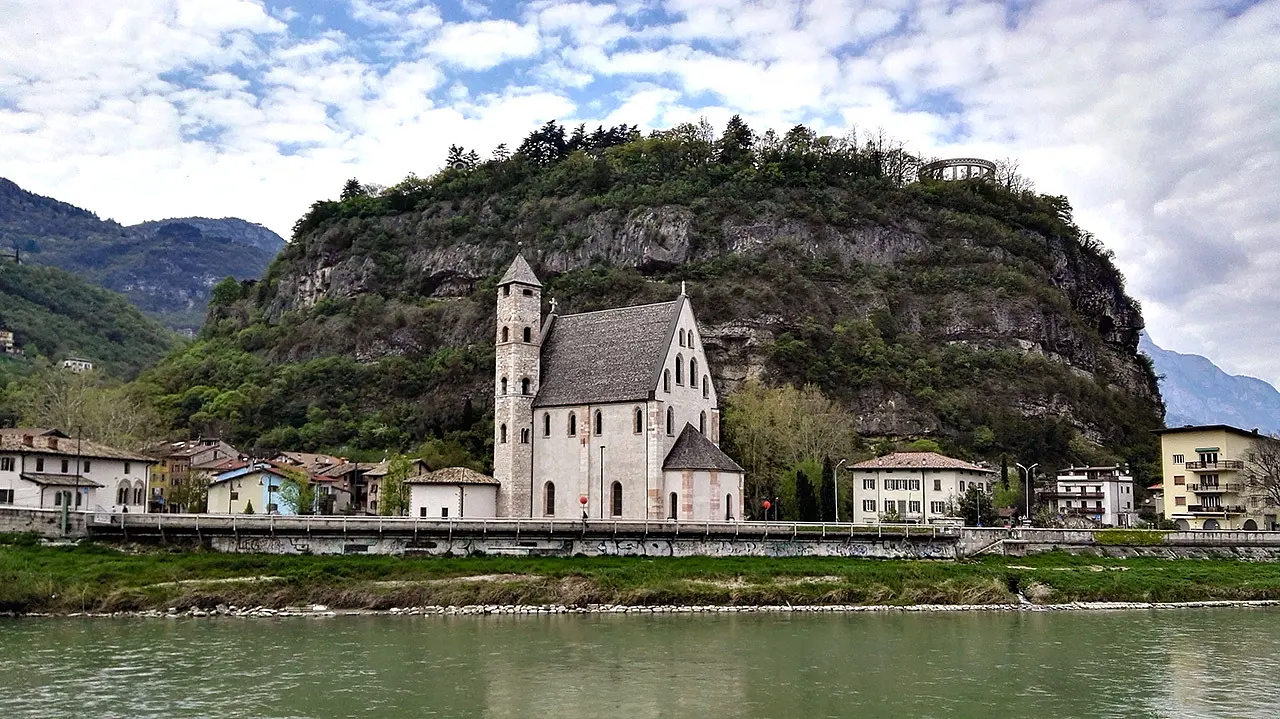 The ancient district of Piedicastello in Trento
The allure of the suburbs


Automatically translated page.
What it is and where it is
While it is true that the city's massive tourism is concentrated in the famous Piazza del Duomo or inside the grandiose Buonconsiglio Castle, I assure you that nothing detracts from the Piedicastello district 's distinctive beauty, as well as numerous treasures, more or less hidden, to visit. You enter it by crossing the San Lorenzo Bridge, from which you can watch the course of the Adige River and from which you will see the bell tower of the 14th-century church of Sant'Apollinare soar in the shadow of the ancient Doss Trento, which dominates the Piedicastello square, with its typical colorful little houses leaning against each other.
Why it is special
It is, in fact, one of the oldest neighborhoods in the city. This is demonstrated by the numerous historical-architectural testimonies in the area. Not only Doss Trento, which, together with Dosso di San Rocco and Dosso Sant'Agata, forms the three teeth of the ancient Tridentum Romana, but also the extraordinary 14th-century construction of the church of Sant'Apollinare, which stands overlooking the Lungadige Marco Apuleio, dominating Piedicastello Square. It is undoubtedly one of the oldest architectural testimonies of the city.
Not to be missed
To fully savor all the wonders enclosed in this treasure chest of the city's past history, I would recommend you take advantage of the trekking route organized by the municipality of Trento. Starting from the Abbey of San Lorenzo, near the central station, you will pass by the church of san'Apollinare, Piedicastello Square, the old workers' quarter, Dos Trento, the road and historical museum of the Alpini, the early Christian basilica, the mausoleum of Cesare Battisti, the Galleries, the Villa Graffer Garden and the Roman wall, ensuring an itinerary full of discoveries.
A bit of history
The old quarter, surrounded by the right bank of the Adige River and at the foot of Dos Trento, was a locality outside the city proper, composed mostly of boatmen, fishermen, innkeepers, washerwomen, and cartmen. Today one can still savor this quiet and unspoiled atmosphere compared to other parts of the city. The mystery of those odors of hidden places that only among these small houses, all leaning against each other and overlooked by a "mountain of history," can still be inhaled to the core and may be revelatory of all the wonders here. All it takes is to come and get to know them.
To make travel arrangements
Collections
Discover places and related research
The Map thanks:
Collections
Discover places and related research