4243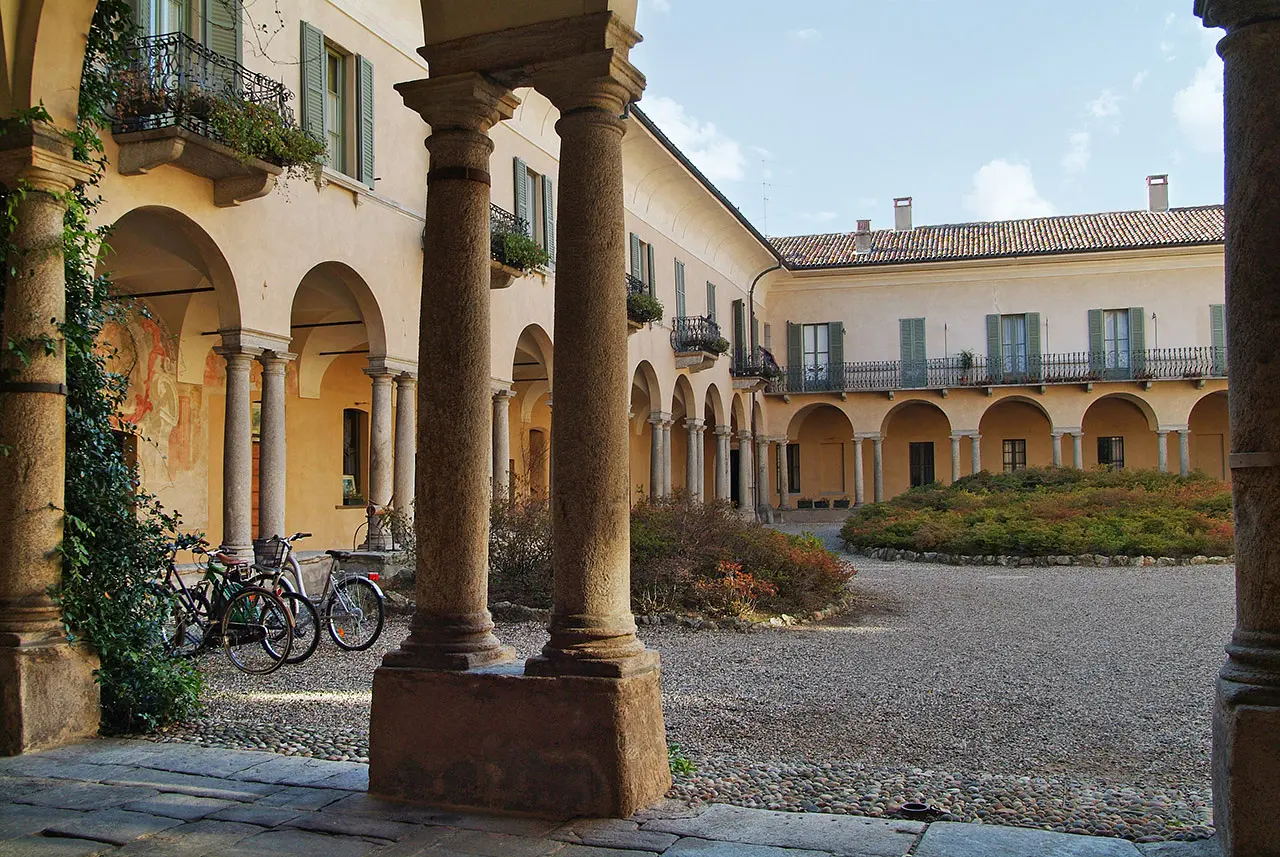 The ancient cloister of Sant'Antonino
An oasis of peace and silence in downtown Varese


Automatically translated page.
What it is and where it is
An enclosed space, nestled in the heart of the city and yet calm and peaceful, as if in another world. In the shadow of the porticoes that define the cloister, it seems as if you can still hear the rustle of the robes of the cloistered Benedictine nuns of the order of St. Antonine, who lived here. Built between 1571 and 1606, it still retains its original form and, although private residences overlook it today, it is still possible to admire some frescoes and the entrances to the ancient rooms once dedicated to the schoolgirls.
Why it is special
If you want some silence and tranquility, there is no better place than the Cloister of Sant'Antonino. Known to many and frequented by few, it allows you to rediscover in the heart of Varese its ancient history; left almost in tact by the owners' will, it preserves intact the link with its origins.
Not to be missed
Inside, fragments of its former life can be discovered: the splendid frescoes belonging to the old church, such as the aedicule with the Immaculate Conception by Federico Bianchi. Wonderful then are the flower beds decorating the cloister, even more beautiful with spring blooms, enclosed between a portico punctuated by coupled columns, the work of architect Giuseppe Bernasconi.
A bit of history
The present complex called "Case Veratti" was a monastery where the Benedictine nuns of Luvinate were transferred by order of Cardinal Borromeo. Located in the ancient village at the behest of the people of Varese, first the Veratti Hall was built, and then the cloister, connecting the Church and the Refectory. In 1600 it was home to the Scuola delle Educande for Varesine girls; when the monastery was suppressed in 1789, the entire complex was purchased by Pietro Veratti, ancestor of the current owners, who transformed it into private houses and workshops.
Trivia
The church, which overlooked the present Corso, had a double entrance: one inside and one outside. Of it, the frescoes inside the cloister remain. Part of the monastery was washed by the waters of the Vellone, and in 1736 a bridge, called the "Campagnola," was built to connect the monastery and its grounds. The material used was salvaged, so much so that some Roman columns can be seen among those present.
To make travel arrangements
The Map thanks: