2001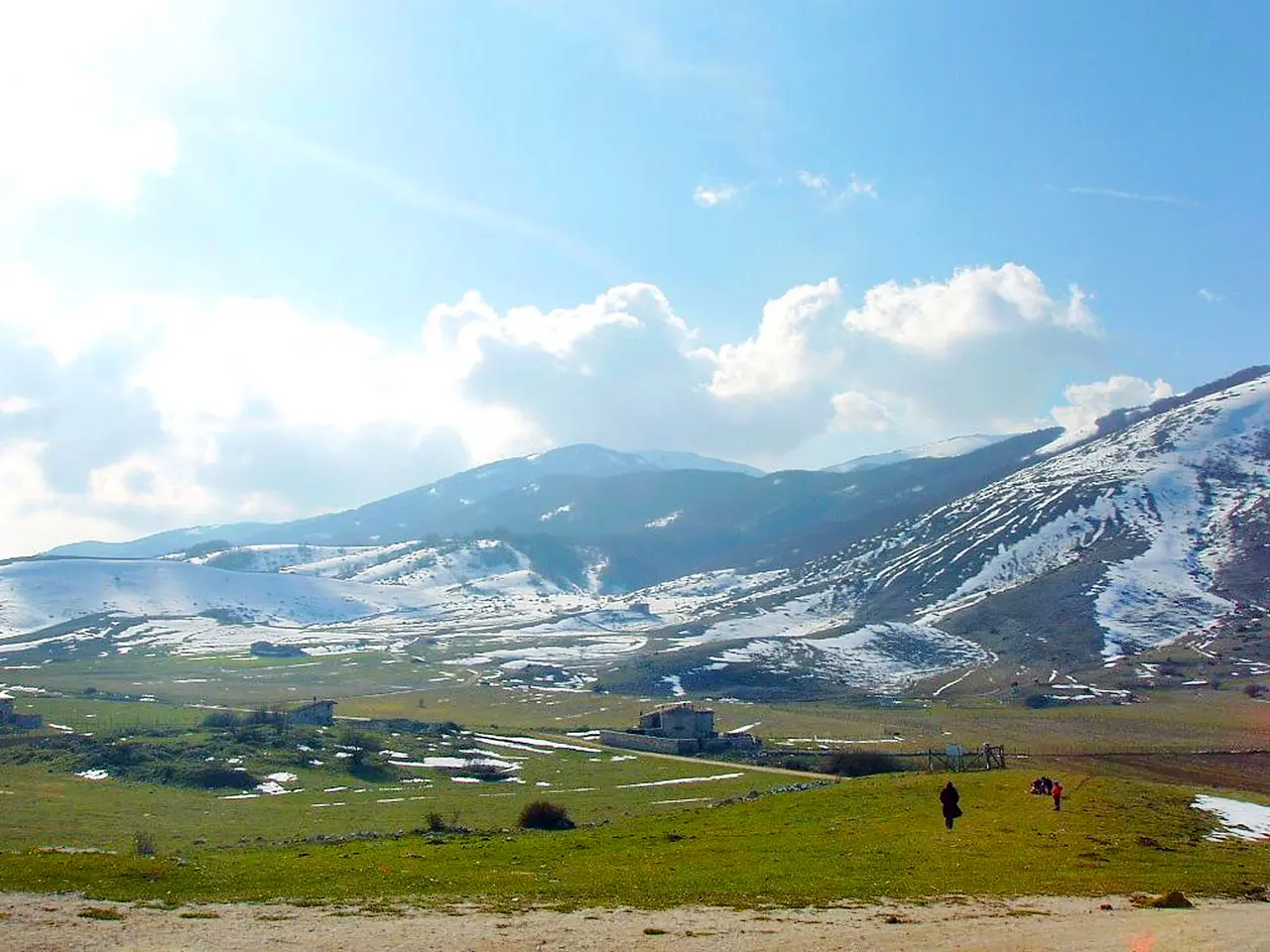 The Rascino Plateau
The silence of the plateau and the song of water running to Rome


Automatically translated page.
What it is and where it is
Among the Cicolano Mountains stretches a plain approximately 7 km long and 5 km wide. Surrounded by peaks reaching 1,500 meters, it occupies an elevation of about 1150 meters above sea level. A karst lake dating from the Pleistocene period, Lake Rascino, is located here. This lake is now no more than 4 meters deep, but it continues to collect rain and snow water with the presence of karst sinkholes that allow it to flow.
Why it is special
The surrounding landscape still appears wild and unspoiled, silent and isolated. There are a number of agritourisms that welcome tourists who in summer are attracted by the possibility of fishing in the lake or who in winter come to Rascino to practice cross-country skiing or snowshoeing with local guides. Pike, tench and carp can be found in the lake's waters; on the plain it is easy to spot herds and flocks, but the presence of the water also causes wild animals to approach.
Not to be missed
Not only nature to see and breathe, but also to savor. For the past few years, in fact, organic cultivation of PGI lentil and spelt has resumed, so you can spoil some excellent local dishes. And if before herds and flocks were just mentioned, every year on the last Sunday of July, they become the stars of the Sheep Show.
Trivia
Lake Rascino is fed by a very important spring. This, in fact, gives support to many human activities on the plateau, and feeds the springs and the Peschiera aqueduct, which supply the city of Rome.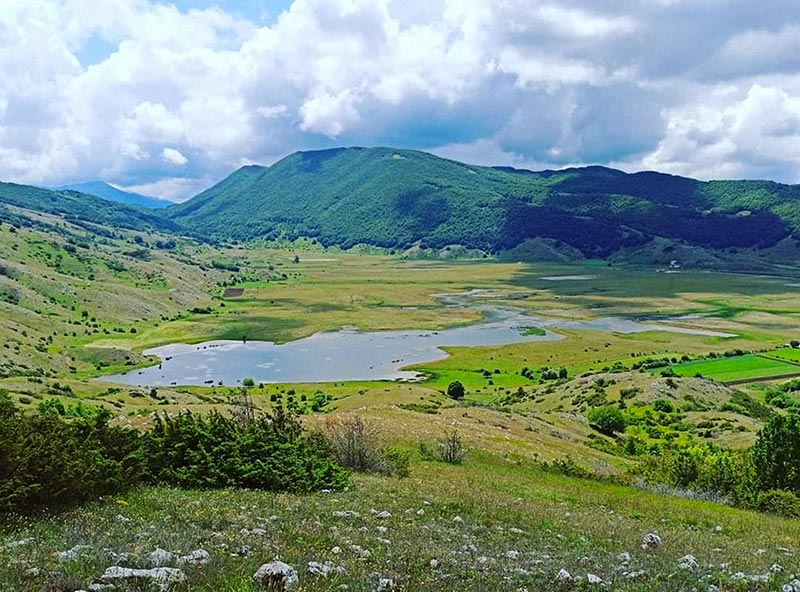 The plateau and the lake
Collections
Discover places and related research
The Map thanks:
Collections
Discover places and related research