248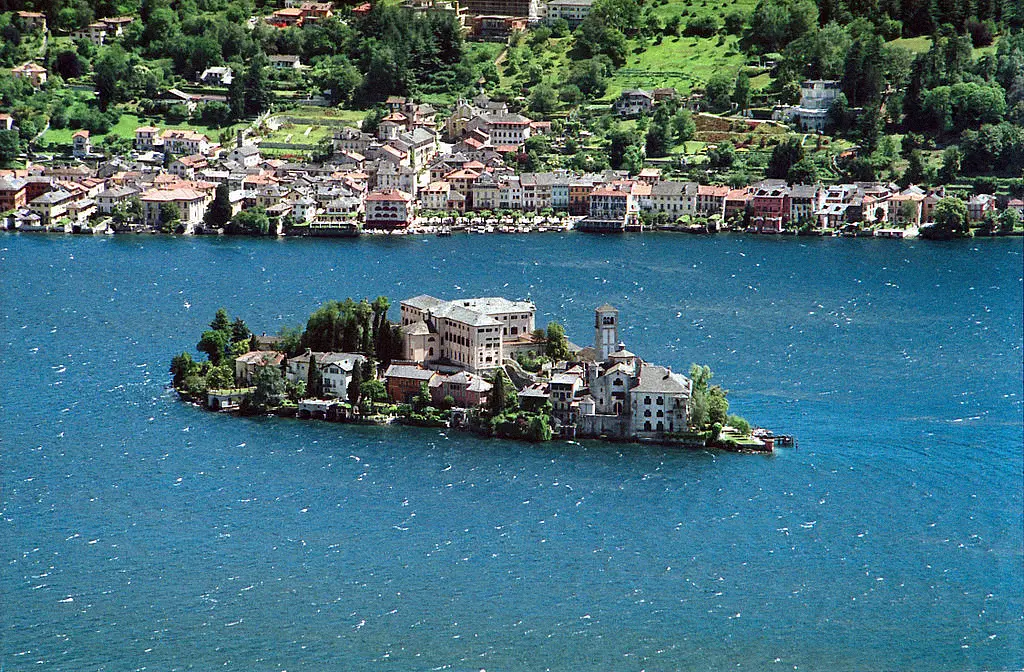 Island of San Giulio
A place of silence, suspended in time
Automatically translated page.
What it is and where it is
If you happen to be in the medieval village of Orta, don't miss the Island of San Giulio. Just 400 meters from Orta, San Giulio is an oasis of quiet, silence and peace. This tiny island is home to the Romanesque basilica of San Giulio, the bishop's palace, a cloistered women's convent and, facing the shore, a handful of stately homes with well-kept gardens.
Why it is special
A small porphyry road forms a ring around the island: it is the "way of silence" or "way of meditation," to be walked calmly, in silence, pausing in front of the aphorisms that dot it and that invite meditation and listening to oneself, savoring the fresh air and the striking views. Choose an uncrowded day, wait for silence, walk through the narrow streets and try to isolate yourself from what you have left behind.
Don't miss
The Romanesque basilica, adorned with remarkable frescoes (14th-16th centuries), holds the remains of St. Julius, who founded it in 390. The ambo dates from the early 12th century and is considered one of the finest examples of Romanesque art in Italy.
A bit of history
According to popular tradition, to get to the island, then infested with snakes and monsters, St. Julius crossed the stormy lake walking on his cloak, and here he erected his 100th church.
Trivia
The famous "San Giulio bread" is baked by nuns right here in the monastery of San Giulio.
To make travel arrangements
Collections
Discover places and related research
The Map thanks:
Collections
Discover places and related research