91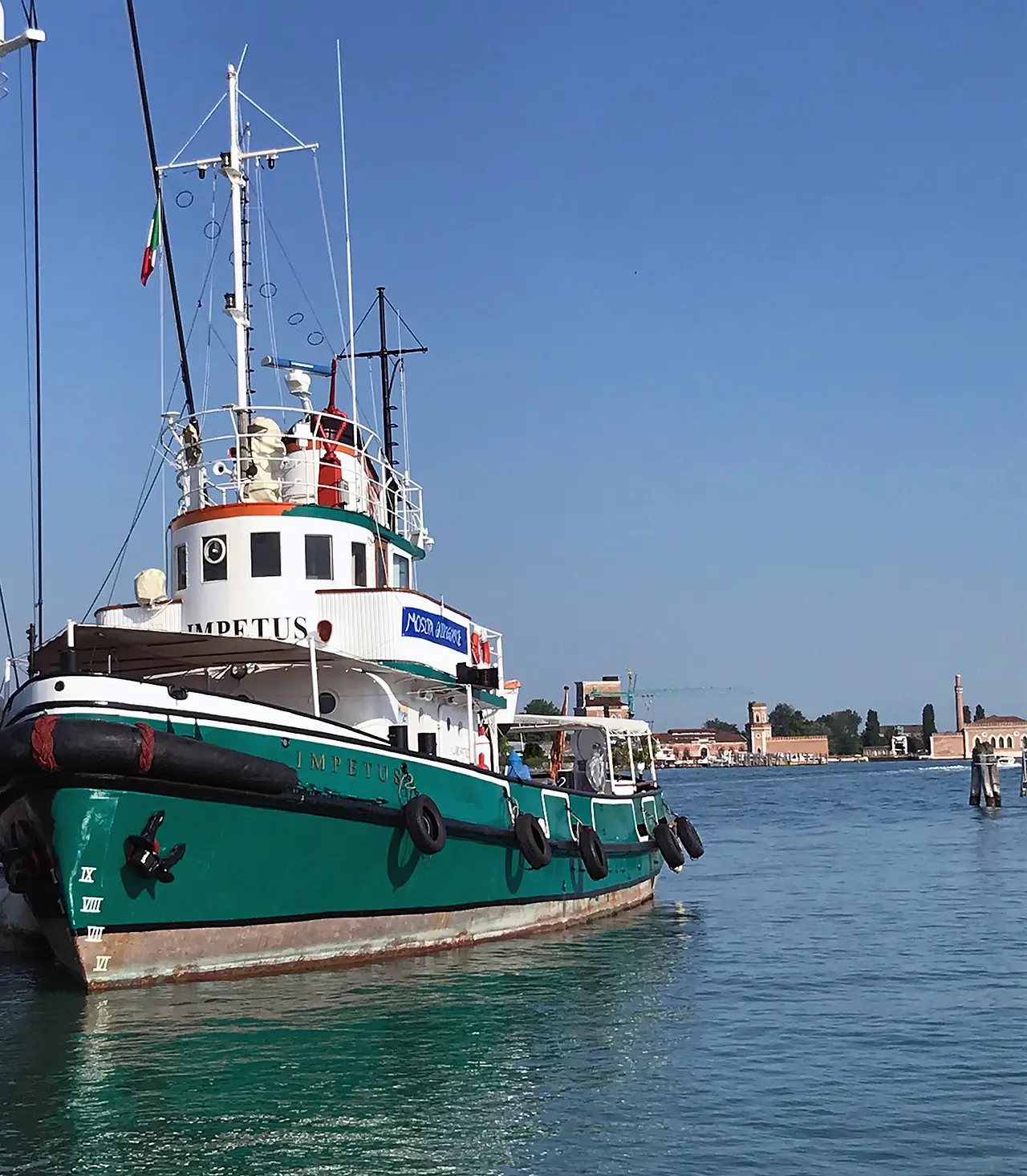 Impetus
That is: art and life aboard a 1950s tugboat.

Automatically translated page.
It sounds like a beautiful fairy tale and instead it is a beautiful reality. She is Maria Luisa De Bin, who landed in 2003 in Venice from Cadore following an unusual attraction to the sea. He is Paolo Beraldo, a boat and engine mechanic by trade and an artist in life. She, in the tradition of her homeland, designs glasses: colorful and maritime, they have temples reminiscent of gondola irons. He creates philosophical and kinetic sculptures from materials he fishes out of the sea, designs futuristic worlds, and writes verse and stories. Together, they have chosen to live in a 1950s tugboat, now moored at Certosa, in the most beautiful city in the world.
A house on the water
He has a heroic name, this elderly lord of the waters: his name is Impetus. If he wanted to, he could still roar his engines and ply the seven seas, but he almost never does. He's comfortable in his new status as a home-workshop, art gallery and small library, and he's happy to welcome friends and onlookers all the way into the engine room, a labyrinth of engines, turbines, pipes, cables and mysterious contraptions that seems to have come from the pen of Julius Verne. "When we first saw Impetus, we fell in love with it, although we were aware of the impossibility of buying it. But the then-owner told us, "If it is meant to be, it will be yours..." After a year, it was just that..." Maria Luisa and Paolo cleaned it up, repainted, renovated and furnished it with the unstoppable force of love.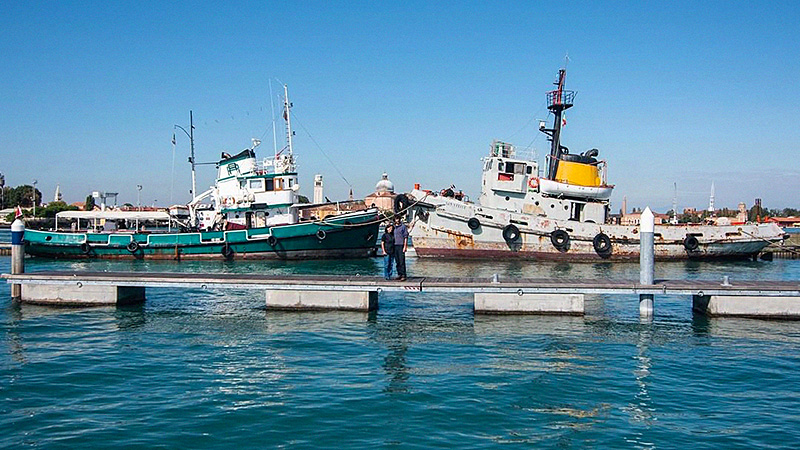 Maria Luisa and Paolo. Behind them, the tugboats Impetus and San Vitale
A new dream
Now next to the Impetus is another tugboat, the San Vitale, rusty and a bit dented but already proud of the project Paolo and Maria Luisa have for it: hold and engine room, as big and resonant as the belly of Pinocchio's whale, are becoming a second home-workshop, to give even more space to Maria Luisa and Paolo's dream of living a different life, following their hearts and artistic research. Not an easy life, but a real and intense life. And you can see it from their bright gaze.
To make travel arrangements
Collections
Discover places and related research
The Map thanks:
Collections
Discover places and related research