2409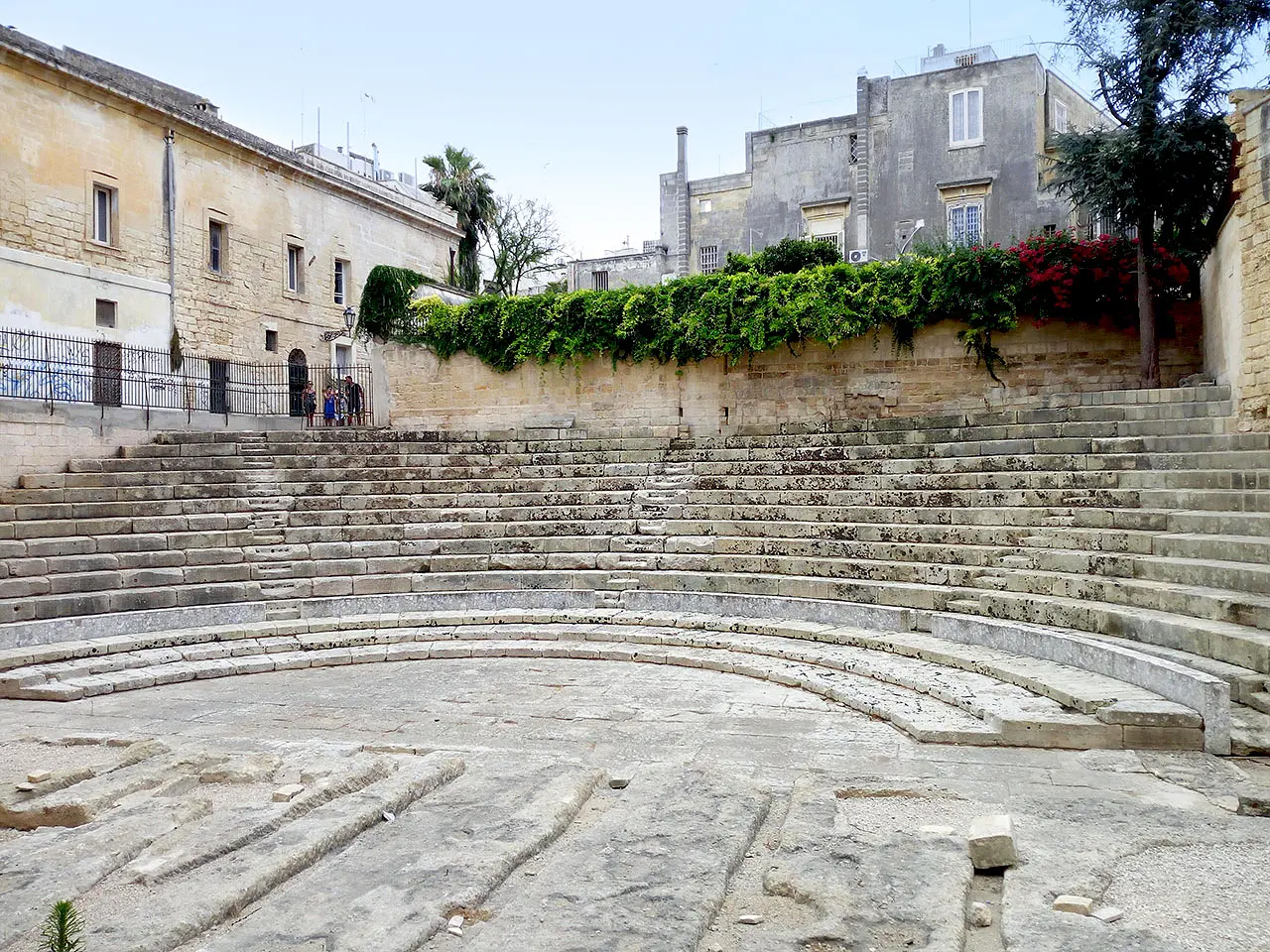 The Roman Theater of Lecce
The secrets of the baroque city


Automatically translated page.
What it is and where it is
You have to want to get lost in the narrow streets of Lecce's historic center, those bare of commercial activity and therefore little frequented. At some point, at last, you take the right street, turn a corner ... and you are breathless! The wide cavea of a Roman Theater (75.20 meters in diameter) opens up to our gaze, so large that it originally housed perhaps 5,000 spectators, for whom tragedies and comedies were once performed.
Why it is special
It is special because it is the only Roman theater in Apulia. Despite this, few people know about it. Those who come to Lecce cannot help but notice its "brother" Roman Amphitheater and think that it is "only child." The Roman Theater, in fact, is much more secluded: it is easy to walk past it without discovering it, hidden as it is among the buildings by the Baroque city, just a stone's throw from Piazza Sant'Oronzo and the Cathedral.
Not to be missed
It's great to sit on the ancient steps and watch the performances that still bring the theater to life. And don't miss a visit to the Roman Theater Museum, set up inside a 17th-century palace that belonged to the Romano family. Impressive is the series of nine theater masks from Villa Adriana in Tivoli.
A bit of history
The Roman Theater was discovered by accident during excavations for the construction of a house in May 1929. Together with the better-known Amphitheater, it represents one of the oldest and most important testimonies to the presence of the Romans in Salento. Of uncertain date, it is believed to date from the Augustan period (1st-2nd century AD): this is suggested by the discovery of some decorative fragments.
Curiosity
Despite being an imposing monument, people in Lecce often call it the "little theater," perhaps to distinguish it from the more famous Roman Amphitheater. In July 2020, Dior used it as a location for part of its commercial for its fashion show.
Entrance to the Roman Theater Museum
To make travel arrangements
Collections
Discover places and related research
The Map thanks:
Collections
Discover places and related research