1114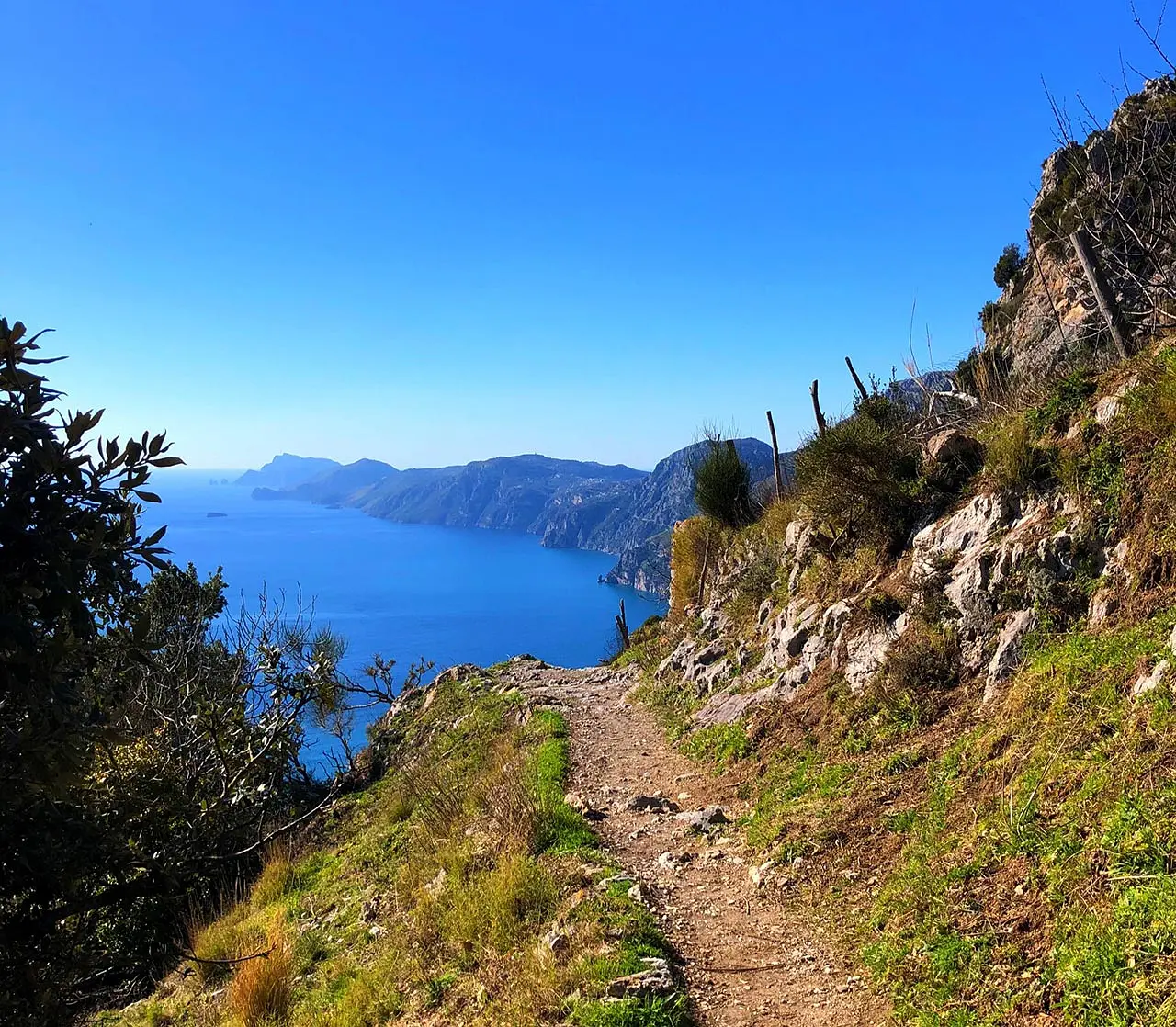 The Path of the Gods, a delight of the Amalfi Coast
Overhanging one of the most beautiful seas, where perhaps the Sirens dwelt...


Automatically translated page.
What it is and where it is
The Trail starts from a small road near the small square in Bomerano, a hamlet of Agerola. You walk a few meters, then a small wooden staircase and find yourself on an uphill road. Already from here you can catch a glimpse of the sea and the rugged Amalfi Coast. From there the path officially begins, marked by an inscription on a small wall that reads, "Welcome to the Path of the Gods." The first real view of the sea comes after about 30 minutes of walking. Here, as in a fairy tale, there is a fountain and a fork: to the left a short path leads to Praiano, but we take a right, toward Positano. And walk, walk...
Because it is special
... here appears in the blue background the island of Capri with its stacks, and here are the very pretty little houses of Positano. The wonder of the path is all here: being able to walk "touching" the sky and the sea with one finger, being able to enjoy wonderful naturalistic views and the beauty and scents of the Mediterranean scrub. The amazement felt the first time is renewed with each return: the feeling of peace and well-being accompanies me all along the way, and more than compensates for the tiredness of the walk.
Not to be missed
The views at some points are extraordinary: you will feel as if you are overlooking an earthly paradise, suspended between the blue of the sea and the sky. Look for the most striking spot!
A bit of history
Many have been the poets and men of letters who have walked along the Path of the Gods, including Italo Calvino, who referred to it as "that road suspended over the magical gulf of the Sirens, still furrowed by memory and myth."
Trivia
It is said that the appellation "Path of the Gods" was given by the Greeks, both because of the beauty of the place, which seems reminiscent of Olympus, and because of its proximity to seas that were populated by the same Sirens who attempted to seduce Ulysses.
To make travel arrangements
Collections
Discover places and related research
The Map thanks:
Collections
Discover places and related research