2915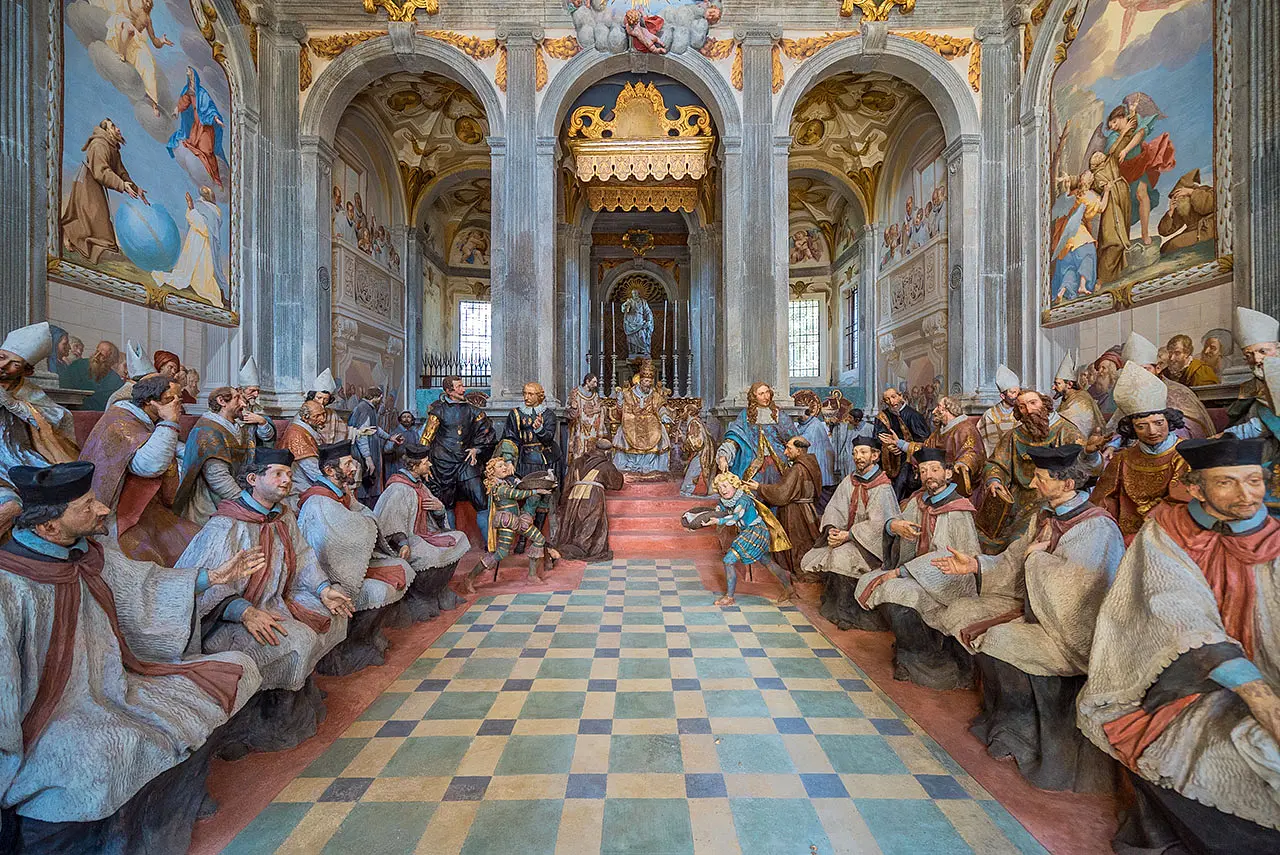 The Sacred Mount of Orta
Art, spirituality and nature bring to life a mystical path overlooking Lake Orta


Automatically translated page.
What it is and where it is
The Sacred Mount of Orta is located on the promontory overlooking the small lakeside village. Orta San Giulio is a well-known tourist destination in eastern Piedmont and is the main town on the lake that takes its name from her, Lake Orta.
Why it is special
It is not simply a hill above the town, it is above all a devotional path that arose in the late 1500s, consisting of 20 chapels (one of which is incomplete) decorated inside with frescoes and statues. In 2013, along with the other Sacri Monti of Piedmont and Lombardy, it was added to the UNESCO World Heritage list.
Don't miss
The ancient wooden doors of the chapels are opened in the morning and closed again in the evening, allowing them to be visited. The New Chapel, the only unfinished one on the route, also deserves attention. It is a large building with a circular floor plan, the only one that is several stories high, completed in its interior architecture only in recent times in order to host temporary exhibitions there. When you find it open to the public, namely at small events and exhibitions, you can reach its panoramic terrace and enjoy the beautiful view of the Gulf of Bagnera!
A bit of history
The Sacred Mount of Orta is dedicated to St. Francis of Assisi. Through the statues and frescoes in each chapel, the story of the saint is told. Its realization, strongly desired by the community of Orta, began in the late 16th century in the wake of what was already happening in Varallo Sesia and other mountain localities. The work and enthusiasm for the realization of such a vast complex (20 chapels but many more would arise) died out only in the 19th century. In the passage of these centuries master craftsmen and great artists took turns in producing unique works, which we can still admire today.
Trivia
The Sacred Mount of Orta was frequented and appreciated for its beauty by many well-known artists, writers and poets of the past. It was especially appreciated by Alessandro Manzoni, who used to lose himself in long meditative walks here.
To make travel arrangements
Collections
Discover places and related research
The Map thanks:
Collections
Discover places and related research