810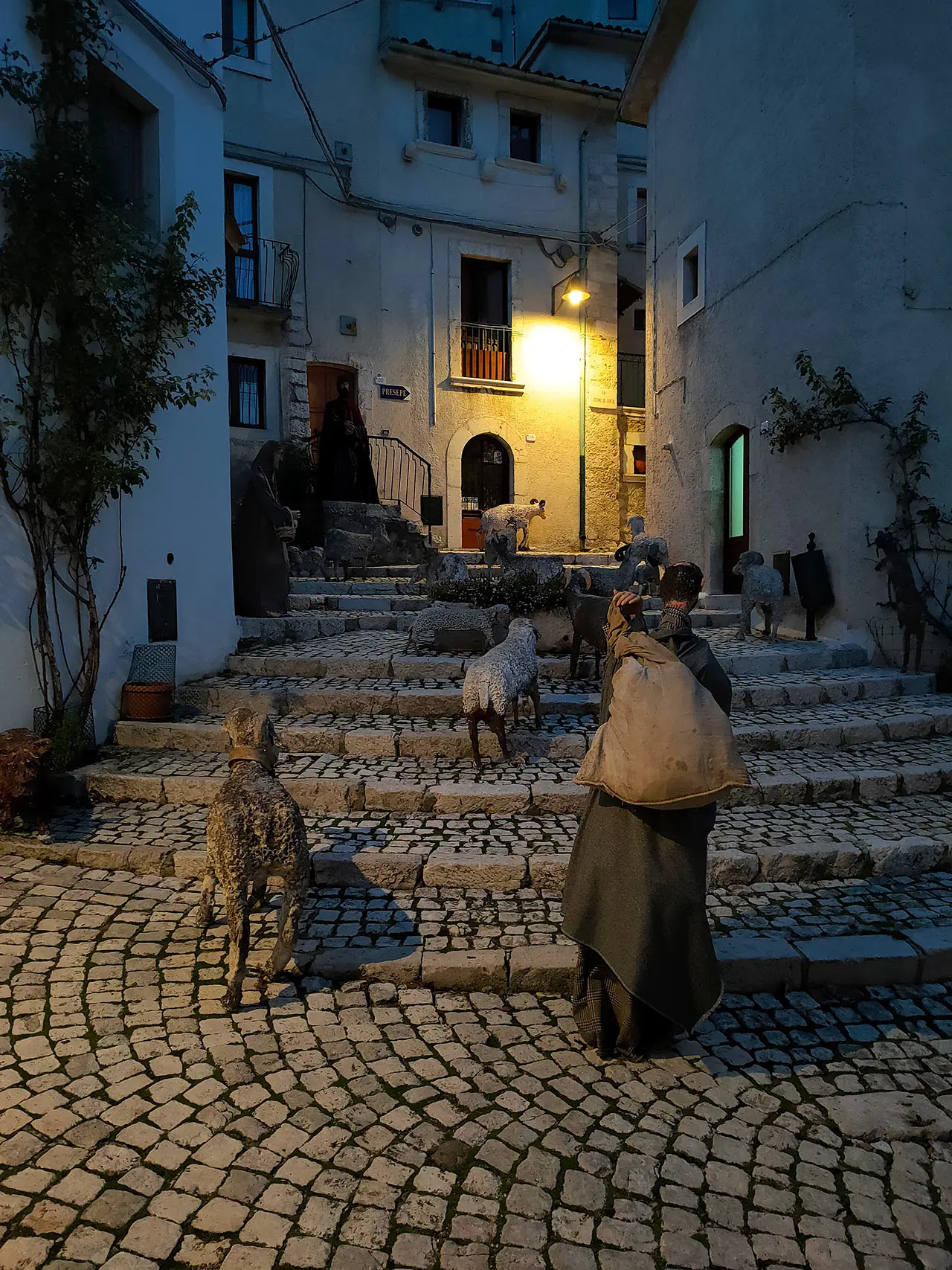 The Nativity at the Borgo
Civitella Alfedena: when an entire village becomes a nativity scene
Automatically translated page.
What it is and where it is
A ball of ancient, austere houses, huddled close to each other to act as a barrier against danger or the cold, overlooking narrow, stepped white cobblestone streets: this is what Civitella Alfedena looks like, a tiny medieval village nestled in the Abruzzo, Lazio and Molise National Park. Here, at Christmas, the Nativity scene is a life-size papier-mâché reconstruction of rural life, complete with characters, settings, furnishings and sounds, that immerses us in the streets of the village in a unique, because local, and very atmospheric atmosphere.
Why it is special
"A Nativity in the Nativity" that fully expresses the festive and serene atmosphere in the village. In the most picturesque corners of the old village of Civitella, typical scenes of past trades are reconstructed, and on the path leading to the cave of the Nativity one walks among the huts, listening to ancient sounds and noises. All statues are modeled in papier-mâché and painted entirely by hand. The body is then dressed in sturdy hand-sewn fabrics, often directly on the structure. Each room offers a glimpse of daily life, true to the many crafts of the past.
A bit of history
In the fall of 1998 some young people from Civitella Alfedena came up with a way to enhance the village and give an opportunity for the many visitors to appreciate its beauty even at a time other than the summer season. In 1998 the first 13 characters were built, and over the years the Nativity scene has grown with more than 80 characters and dozens of animals. The youth group has also grown! Now fathers and sons participate together in setting up the Nativity scene for the pleasure of contributing to the good of their precious little village.
Trivia
The dialogues of the characters are recorded in Civitella dialect. Materials for the construction of the scenes are salvaged and reused, and the arrangement of the lighting points is designed to enhance particularly striking views and to create a warm and familiar atmosphere.
To make travel arrangements
Collections
Discover places and related research
The Map thanks:
Collections
Discover places and related research