3027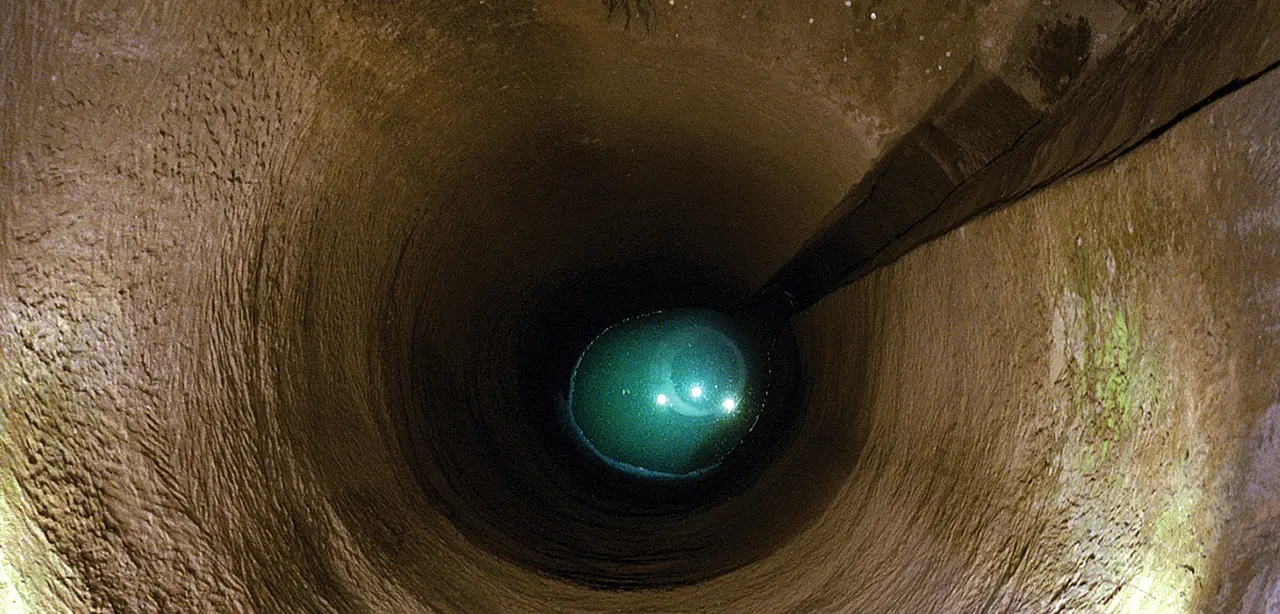 The Well of the Quarry
Underground tunnels

Automatically translated page.
What it is and where it is
In one of the oldest and most evocative areas of the city, accessible from Via della Cava, is the interesting and eponymous Well, so named because the area housed a quarry for building materials in ancient times. The well, brought to light by several interventions, has returned a depth of no less than 36 meters, articulated in two attached structures: the first with a circular plan has a diameter of about 3.40 meters, the second rectangular in shape, has dimensions 60 x 80 centimeters and has the clear signs of Etruscan "pedarole," or incisions made on the walls to allow ascent and descent.
Why it is special
The well was entirely dug by hand in the lithoid tufa of which the Orvieto cliff is composed, and it must have had a very ancient origin, as all around it a series of environments and "caves" dated to various eras and with different functions develop: remains of tombs, water tunnels and cisterns dated to the Etruscan period, but also remains of a furnace for processing ceramics or cellars from the medieval age.
A bit of history
Following the discovery of an autographed letter by Antonio da Sangallo the Younger, discovered by Lucio Ricetti in 1999, it could be confirmed that the one in the Cava was the first well built in Orvieto on commission by Pope Clement VII, around 1527, even before the equally famous St. Patrick's Well.
Trivia
During the Christmas season, the Well has become for some years, the ideal place for an evocative Nativity scene that has become an event of tourist attraction in the city known precisely as "The Nativity in the Well," with real religious representations on the theme of the nativity.
To make travel arrangements
Collections
Discover places and related research
The Map thanks:
Collections
Discover places and related research