2935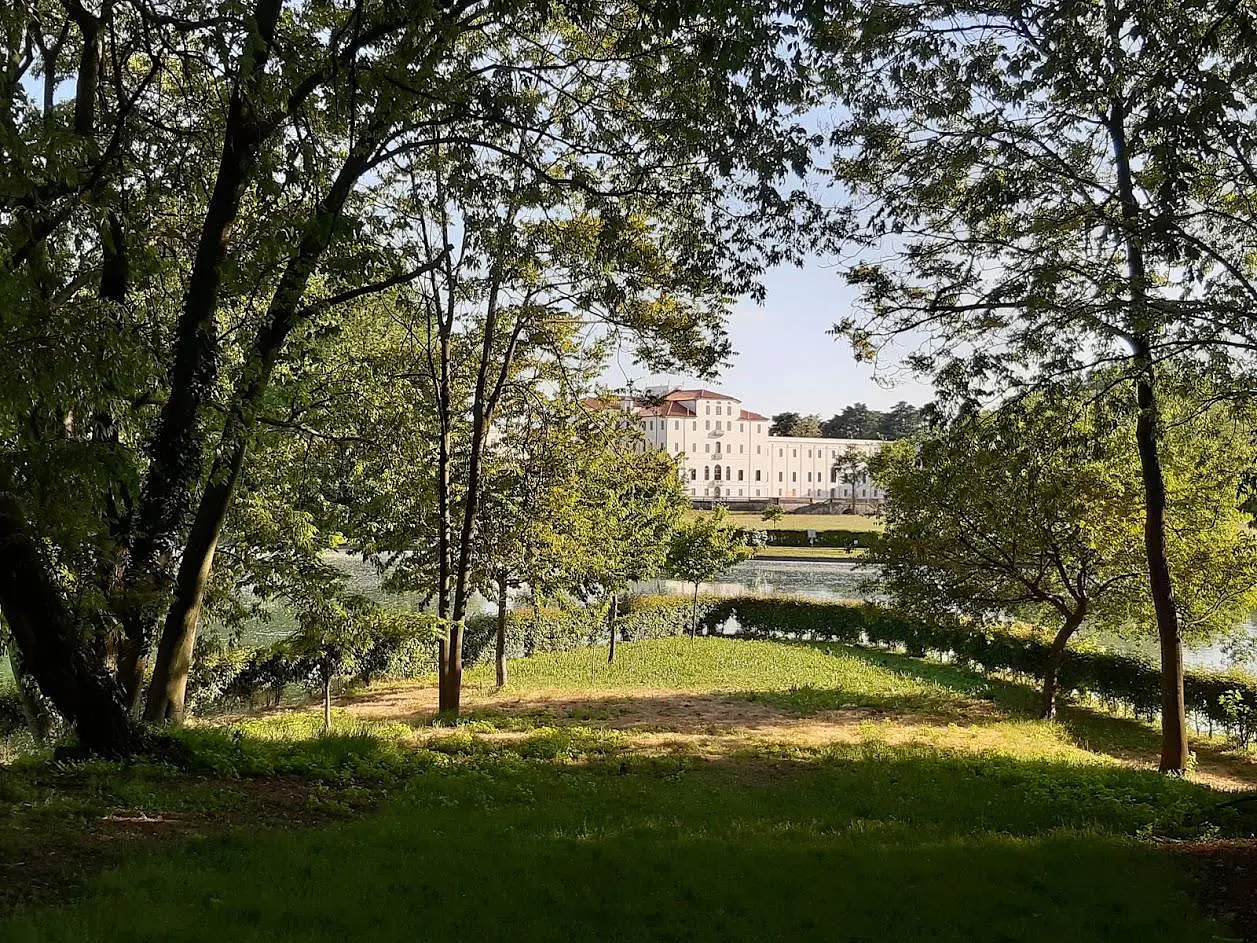 The Park of Villa Contarini - G.E. Ghirardi Foundation
A landscape worthy of a Jane Austen novel, but in the heart of the Veneto.

Automatically translated page.
What it is and where it is
Villa Contarini in Piazzola sul Brenta enchants with its harmonious lines and the sweetness and strength with which it imposes itself on the landscape. What one discovers only after entering its interior and then popping out the back, is the majestic "garden" it guards, a good 45 hectares of landscaped parkland: a unique setting and a natural heritage all to visit. The immense meadow cut by the irrigation ditch is interspersed with long tree-lined avenues, woods and a pond, making up what looks like unspoiled nature.
Why it is special
In front of so much splendor, especially in spring, during the meadow's blooms, it will be impossible not to feel as if you have stepped into a Jane Austen novel, and it is an extremely apt comparison: the landscape setting is indeed "English," with striking scenic variations to be admired as you stroll along the avenues. There is no shortage of majestic century-old plants, such as White Hornbeam, Lawson Cypress, Ginko Biloba and Black Walnut, but there are also specimens that have arrived here in recent times, such as medicinal, exotic and native plants introduced in a small dedicated area.
Not to be missed
Garden enthusiasts know: even the most beautiful lawns and groves are helped to amaze and fascinate anyone who visits them. These aids come from structures specially designed by architects and artists, and even in our case there is no shortage of them: the fishponds, the pond with its chalet, the icehouse, and then again stone benches enlivened at the ends by huge heads, capitals, a few columns, simulate ancient times and memories lost in the green.
Curiosities
A document attests to the presence of beautiful gardens as early as 1685!
To make travel arrangements
Collections
Discover places and related research
The Map thanks:
Collections
Discover places and related research