2451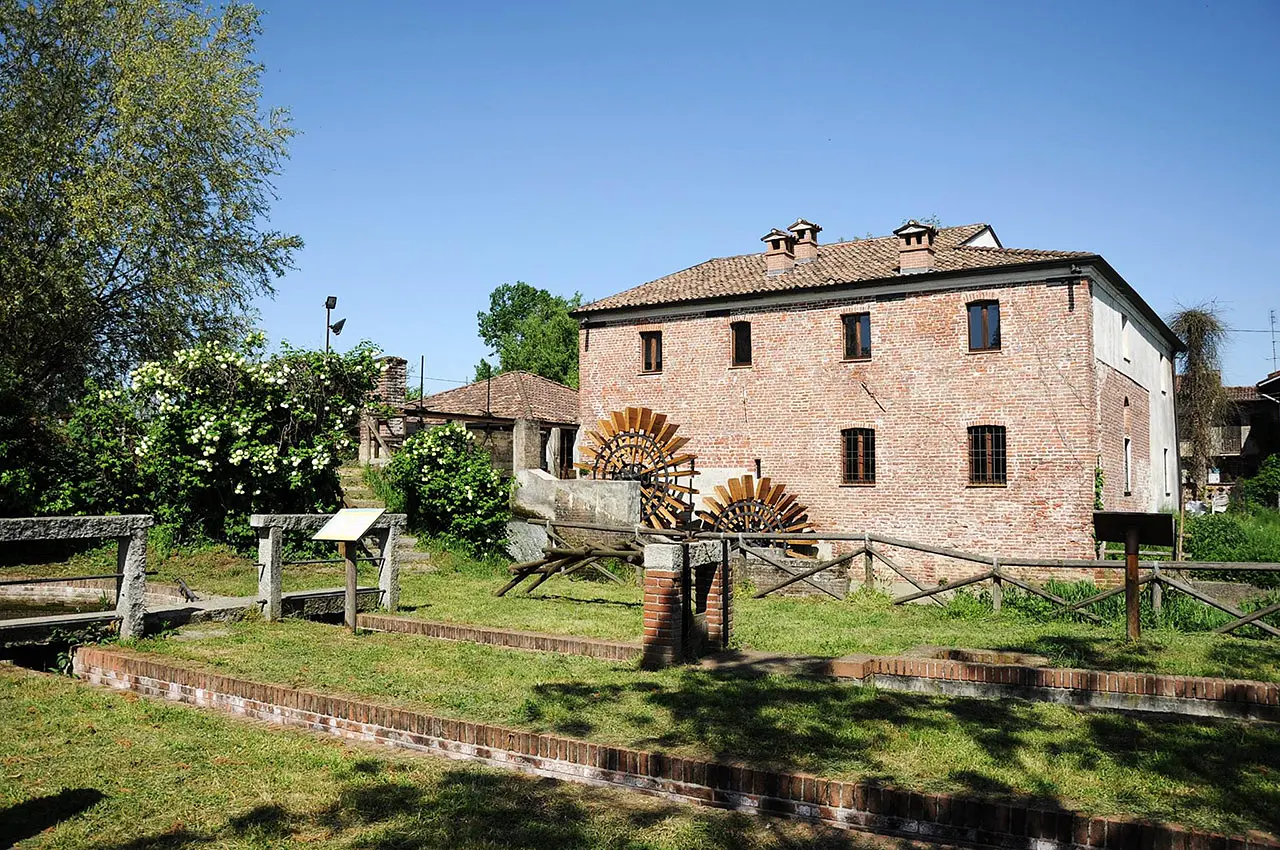 The Mill of Lower Mora
Amidst landscapes, hydraulic works and ingenious machines


Automatically translated page.
What it is and where it is
The Lower Mora Mill is the place for everyone. It doesn't matter how old you are or how good you are. Forget your world where everything is taken for granted. You only need two things: curiosity and imagination. These are the keys to embarking on an experience of visiting our small museum. Small yes, but with a big beating heart ready to welcome visitors as friends.
Why it is special
The Mill is an interactive museum, but not meant in the technological sense. Here the senses are unleashed: noises, sounds, movements are not reproduced by a computer but by those who visit the inside of the mill, and approach Leonardo Da Vinci's machines and come into direct contact with the wonders of the man who designed them. How did Leonardo's machines get here? The credit is due to a man who studied the codex drawings to make them real for real: our passionate genius Davide Noè, builder of the machines on display.
Don't miss
The permanent exhibition of Leonardo Da Vinci's machines is fully interactive. That is, visitors can put the machines into operation by discovering their mechanisms. Outside the mill, on the other hand, a series of panels tells about the Roggia Mora Ecomuseum, the transformation and agricultural development of the area thanks to hydraulic works and irrigation methods that began even before 1400.
A bit of history
The mill is intertwined with the stories of a number of Italian Renaissance figures: the one who wanted it built, Duke Ludovico Maria Sforza known as "Il Moro," and the genius of the Renaissance but not only, Leonardo Da Vinci who frequented the countryside and the village of Vigevano. It all began with the letter Leonardo sent to Duke Ludovico. A letter presenting his own potential to amaze and intrigue an ambitious and powerful man. Thus Leonardo arrived at the Sforza court. In several notes found in Leonardo's codices are notes and observations of Vigevano, its mills and much more.
Trivia
At the mill, the history of the people who really lived is intertwined with legend. What we would call today the "gossip" about the mill. Our Duke Ludovico Il Moro apparently went to the mill to meet in secret, away from the prying eyes of the court of the castle of Vigevano, one of his mistresses, the beloved Cecilia Gallerani. That Cecilia who would be the protagonist of Leonardo Da Vinci's portrait "The Lady with an Ermine."
To make travel arrangements
Collections
Discover places and related research
The Map thanks:
Collections
Discover places and related research