2401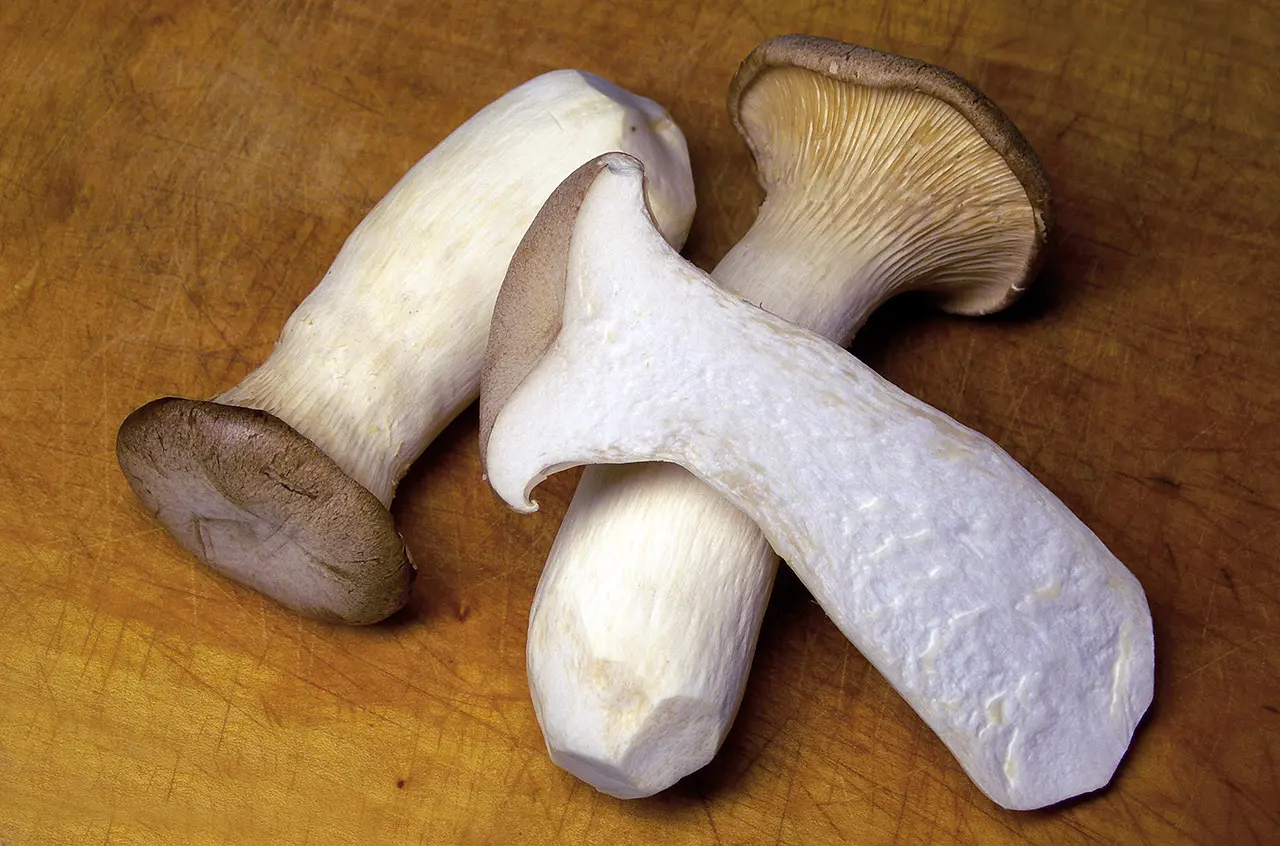 The Cardoncello mushroom and its festival
An outlaw with an outlaw past

Automatically translated page.
Dark, fleshy and firm, it has a subtle and elegant flavor that melts in the mouth when alone, or embraces the other flavors it accompanies, creating a waltz of aromas. This is Cardoncello, a mushroom that grows in several Italian regions, especially Sardinia, Calabria, Basilicata and Apulia. It must be said, however, that not all places yield the same result, and, without detracting from the others, Cardoncelli della Murgia are unsurpassed. It may be the composition of the soil, the air, or the vegetation, but really, there is no comparison.
All these characteristics make Cardoncello a highly appreciated mushroom in the kitchen, from chefs who know they can count on it to seek out new and surprising combinations, to traditional cuisine, which in its simplicity has already found the best recipes for an ingredient so versatile and so dear to the land where it originates. A few examples? Orecchiette and cardoncelli mushrooms, roasted cardoncelli mushrooms, fried cardoncelli mushrooms with spicy chili peppers; gnumeridde and roasted lamb with a side of cardoncelli mushrooms; cardoncelli mushrooms in oil... one recipe more tempting than the other.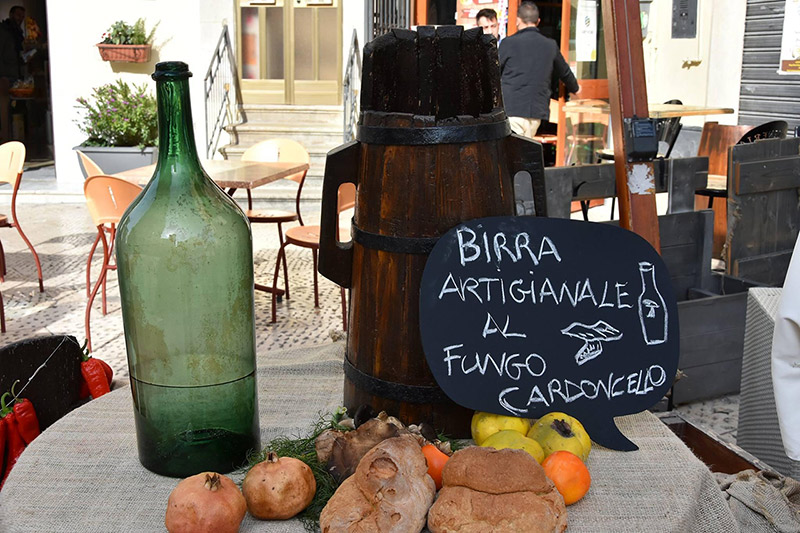 No limit to the imagination, cardoncello also lends itself to beer.
If you want to try them all but are only in Apulia for a short time, or if you don't know where to find the best ones, don't despair, there is an event that seems tailor-made for you: it's the Cardoncello Mushroom Festival! It is a traveling event that takes place in six realities belonging to the Murgia territory: the journey begins in Minervino with the first stop, moving then to Spinazzola, Ruvo di Puglia and Gravina in Puglia. The occasion is tempting not only for the chance to taste typical dishes with the mushroom, but also because it is possible to find the stalls of the gatherers of these wild mushrooms. In all fairness, there is another element that can be enjoyed. To some it may seem not really relevant, but think about it: you are here, in the lands where the mushroom grows wild, among the villages built by the people who have been picking and cooking them for centuries... you cannot leave without visiting the surroundings first , you will not regret it!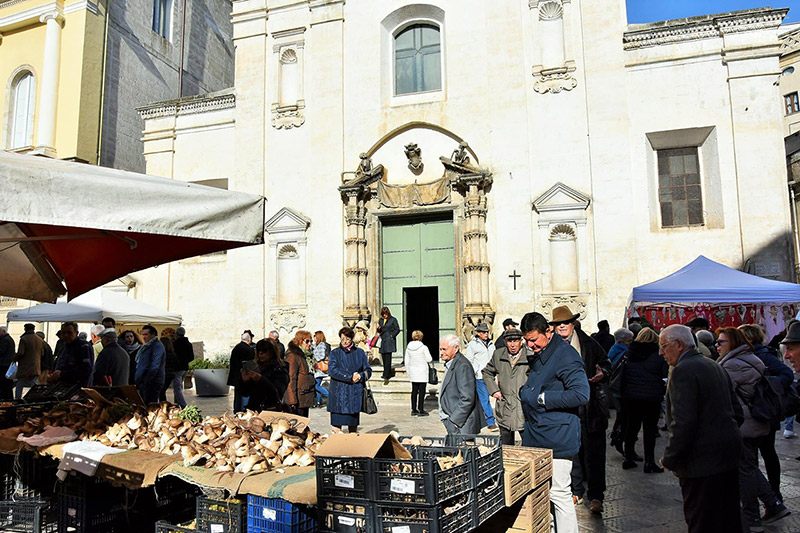 Fresh mushroom stalls in the square in Gravina in Puglia.
I am not exaggerating when I say that people here have known about Cardoncello for centuries. Just think that this mushroom was already known and appreciated in Roman times. Its history is noteworthy even in the Middle Ages: in the taverns of Latium it could happen to stumble upon some song celebrating its virtues, but the strangest document where the name of Cardoncello is recorded is another, something you certainly would not have expected: the Index. Well yes, poor Cardoncello had been banned by none other than the Holy Office! You may be wondering why-it's quickly said. Apparently, its flavor was so delicious that it was considered an aphrodisiac, and a cause of distraction for the devout. I won't vouch for the effects, but certainly, if I close my eyes while savoring the cardoncelli, I can pick up a new note: the exciting taste of the forbidden.
To make travel arrangements
Collections
Discover places and related research
The Map thanks:
Collections
Discover places and related research