315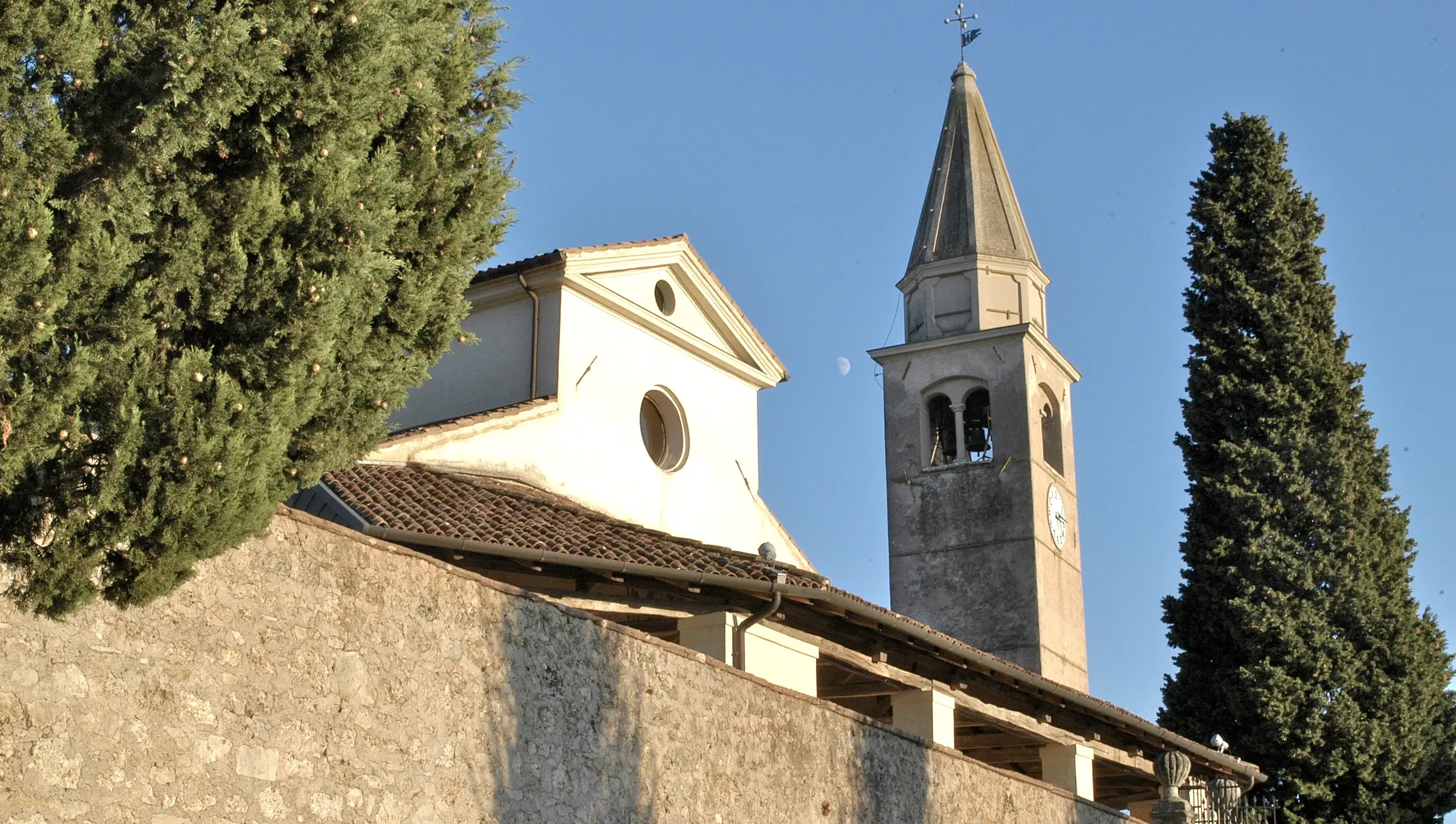 The Sunday Christ at the Parish Church of Feletto
When a popular fresco suggests a surprisingly topical reflection
Automatically translated page.
What it is and where it is
The Pieve di San Pietro di Feletto can already be glimpsed from afar along the hilly road between Conegliano and Pieve di Soligo. Founded in the Lombard age, after the year 1000 the church took on its final Romanesque features and in the 13th century was enriched with the large portico that forms a sort of covered churchyard. In an independent position stands the bell tower, also Romanesque, finished by a later spire. The striking interior has three narrow naves divided by round arches on large rectangular pillars.
Why it is special
The term pieve derives from the Latin word 'plebs,' which stands for the people, or rather its humblest part, the populace. In the early Middle Ages, parishes were ecclesiastical circumscriptions consisting of a vast territory, mostly countryside, with a main church with a baptistery on which several branch churches depended. The parish, therefore, is a center of irradiation of the Christian message, but also a pole of aggregation of the communities under its jurisdiction and therefore a witness to their history.
Not to be missed
In the rich pictorial decoration of the parish church, one of the frescoes in the portico bears a very special admonition: it is the so-called Christ of Sunday, a singular image aimed at reminding us to respect the third commandment, which on religious holidays prescribes abstention from work. Jesus, already scarred by crucifixion, also appears to be suffering from wounds caused by the work tools depicted all around, connected to his figure through streaks of blood.
A bit of history
The depiction of Christ on Sunday is typical of medieval sacred art; it is an unorthodox iconography, because it is too spontaneous, and therefore later set aside by the Reformation church. Hence, the testimonial value of the few representations that have come down to us, which unexpectedly acquire a sense of relevance in the face of the rising tide of today's seemingly limitless commercialism.
Curiosity
The fresco is very interesting in the detail of the objects, which evoke aspects of daily life in the Middle Ages, reviewing the various human categories: peasants (rake, pitchfork, scythe), artisans (hammer, wheel, shoes) and so on. Curiously, in the lower left, there is a depiction of a nuptial thalamus, signifying that even abstaining from its pleasures serves to fully honor the Dies Dominicus.
To make travel arrangements
Collections
Discover places and related research
The Map thanks:
Collections
Discover places and related research