2445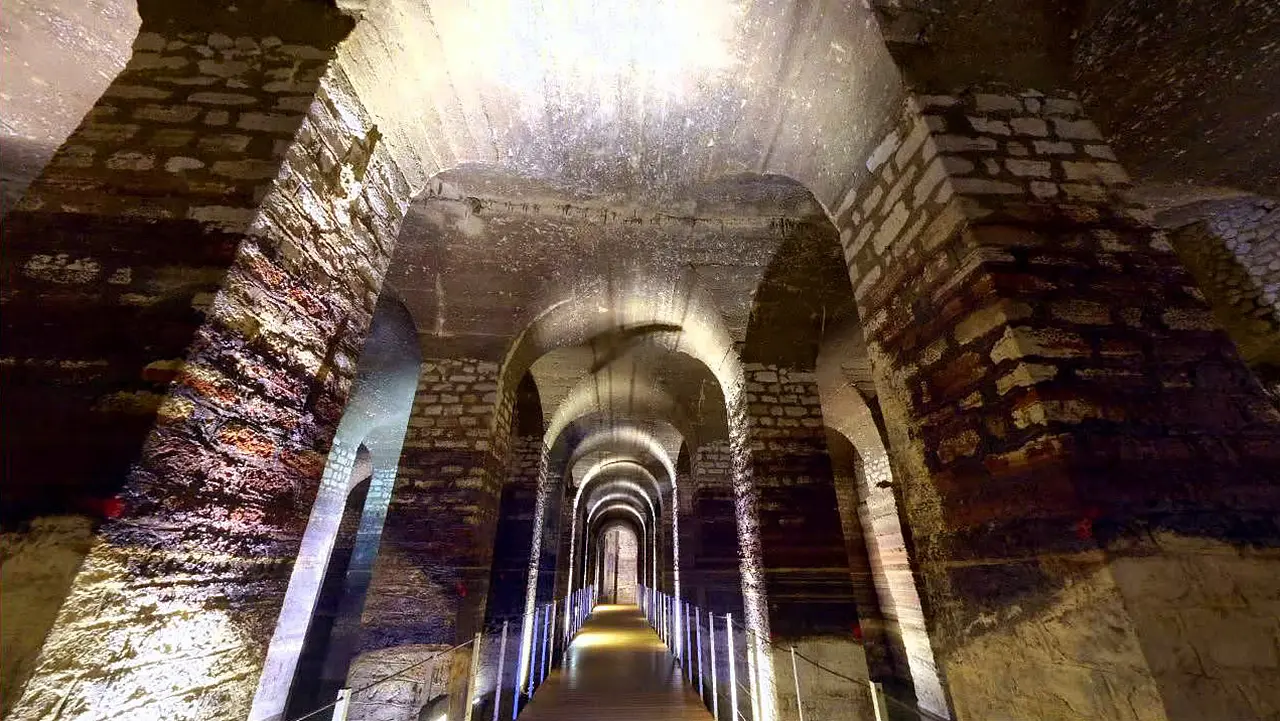 The Roman Cisternone of Castellone
Ancient and modern emotions in the underground of Castellone
Automatically translated page.
What it is and where it is
There is an area of Formia that allows you to step back in time: just step into the village of Castellone to find yourself in the middle of the Middle Ages. What is surprising, however, is that the ride does not stop here: just stand in front of the entrance that bears the inscription Cisternone Romano. If the gate in front of your eyes doesn't tell you much, once you enter you'll discover that you've even ended up in the first century BC.
Why it is special
From the outside you have no sense of what you will find upon entering. The structure, over 6 meters high and over 60 meters long offers a unique and fascinating itinerary. The Roman Cisternone is perfectly preserved and represents one of the largest hydraulic engineering works of Roman times open to the public in the entire country. On the walls one can distinctly see the various levels that the water has reached over time.
Not to be missed
The fluidity of water that reigned supreme here is now replaced by that of art. In fact, projections of works of art and small theatrical and musical performances are often organized, which placed in this context acquire a truly evocative value.
A bit of history
This particular place was discovered only in the 2000s, and it needed about 5 years of work, particularly emptying of sewage, since in times after the Romans it basically became a garbage dump.
Curiosity
Finding a structure similar to the Roman Cisternone is not easy. Apparently, however, it has a relative somewhere. In fact, in terms of historical and visual features, compared to the much larger Cistern in Istanbul, Turkey.
To make travel arrangements
Collections
Discover places and related research
The Map thanks:
Collections
Discover places and related research