2789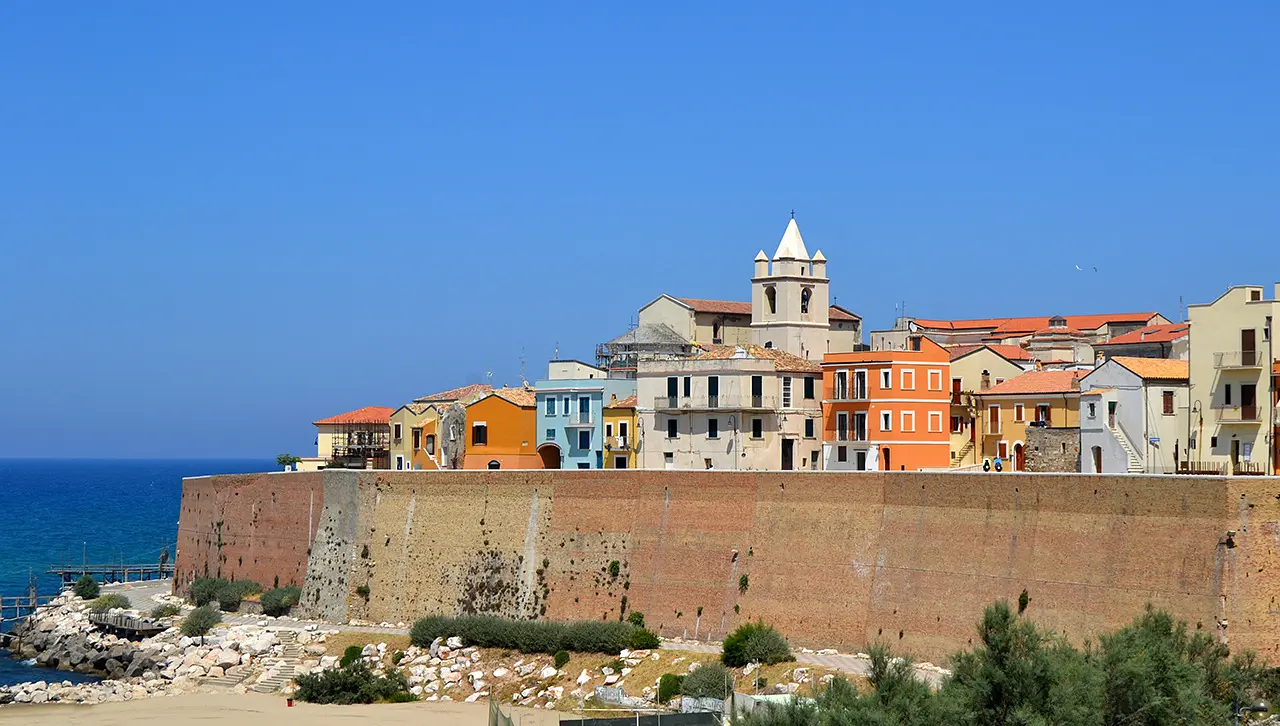 The castle and walls of Termoli
The fortified village overlooking the Adriatic Sea


Automatically translated page.
What it is and where it is
Termoli is a modern city, sure, but have you ever paid attention to its oldest center? Narrow, winding streets, small squares, but above all, defensive walls, a tower and a massive castle. Yes, in Termoli there is a real fortified town, perched on a promontory almost overlooking the Adriatic. And it is here that the sea air joins the bulk of the ancient walls, bringing back echoes of pirates from distant lands who found resistance to their attacks here.
Why it is special
The mighty bulk of the castle, a squared-off central body with four large towers at its corners, rises above the smooth, solid walls that separate the village from the sea, making it an impenetrable citadel. But someone manages to get through: the air, the waves and the golden reflections at sunset do not care about the ancient defensive system, they bypass it, indeed, they interpenetrate it. And it is in these moments that the echoes of past battles and the hustle and bustle of contemporary life cancel out, and all that remains is a still, golden peace.
Not to be missed
The Swabian Castle is the city's most iconic landmark. The castle's architecture, marked by great simplicity, devoid of any ornamentation, and its defensive features suggest that it was built in Norman times entirely of limestone and sandstone. It was renovated by Frederick II of Swabia in 1240 after an attack by the Venetian fleet. Overlooking the Adriatic from the Swabian Castle is definitely one of the most beautiful experiences to be had in Termoli.
A bit of history
Termoli, a city overlooking the Adriatic Sea, has been a victim of attacks from the sea since ancient times. The Swabian Castle was the centerpiece of a larger defense system, consisting of a sturdy wall that encircled the entire perimeter of the town and several crenellated turrets, one of which has been preserved intact and is located at the entrance to the Borgo antico.
Trivia
One of the most characteristic streets in the old town, adjacent to the Castle and the Walls is A Rejecelle. Together with an alley in Ripatransone, in fact, it is the narrowest street in Italy, measuring only 41 centimeters wide.
Collections
Discover places and related research
The Map thanks:
Collections
Discover places and related research