6342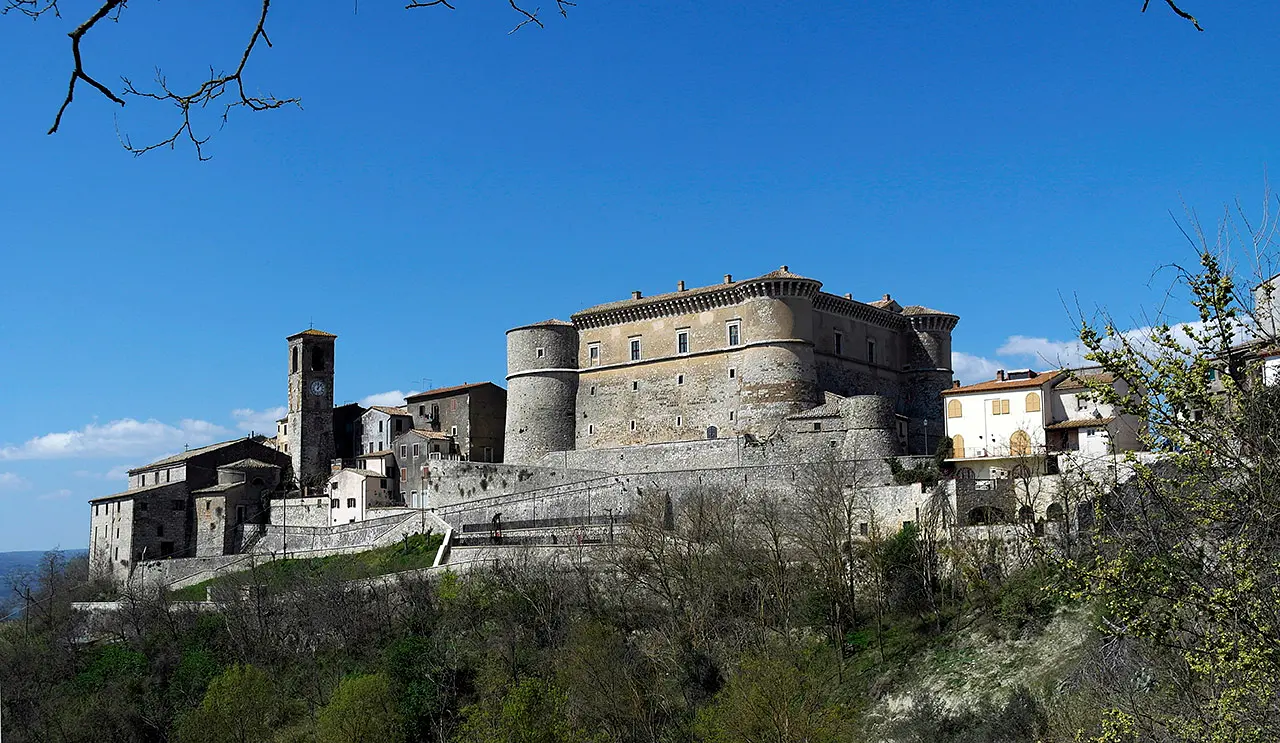 The castle of Alviano
A lake, an oasis, a castle: one of the gems of the Tiber Valley



Automatically translated page.
What it is and where it is
The name of Alviano, a village in the Tiber Valley, is made famous by the beautiful lake of the same name , an artificial reservoir that was formed in 1963 with the construction of a dam on the Tiber and has become over time a wonderful natural oasis. The village is much older and has towered over the surrounding landscape for centuries, making it immediately recognizable by the bell tower of the Church of Saints Peter and Paul and the massive bulk of the Doria Pamphili Castle.
Why it is special
A trapezoidal plan at the apexes of which stand four mighty towers, an entrance protected by an arched portal and staircase, loopholes in the walls... Yet the name of the castle is more reminiscent of a villa than a fortress. And in fact, when you enter the interior and find yourself in the beautiful Renaissance courtyard, you realize that the old fortress over time has become an elegant home. Certainly, whether battler or courteous, the castle was home to Alviano's elite and a center of power, and so in modern times it seemed natural that this place should become a village museum, where the rooms speak of the decision-makers, while the exhibits evoke scenes of rural life, helping the visitor to understand in the round the history of Alviano.
Not to be missed
One of the rooms in the castle that retains its function intact to this day is the chapel. It is called the "chapel of the swallows" in reference to one of the frescoes inside, depicting St. Francis intent on asking the swallows for some silence so he can speak to the faithful. Very beautiful to visit, it gives special emotions to couples who choose to get married right here, feeling like princes and princesses for a day.
A bit of history
It seems that the first nucleus of the castle built in Alviano dates back to the 10th century. Like many medieval castles, during the Renaissance it was modernized and transformed into a stately home. What is surprising, however, is that this was completed in 1470 by a man of arms, the valiant leader Bartolomeo d'Alviano. Over the centuries, the castle and its fief changed hands several times. The name that is linked to the fortress today, Doria Pamphili, is that of an illustrious Roman family, the last owner of the structure before the municipality of Alviano purchased it.
Trivia
Movies often show how the streets leading to the castle were markets teeming with life. Here in Alviano this scenario is repeated every year in November when, to celebrate two excellences of the village's countryside, olive oil and spelt, a big festival is held: stalls of local growers and artisans give rise to a lively market, artists display their works, and various performances enliven the streets. What is the name of this event? Easy, it's Alviano's Olio & Farro festival!
To make travel arrangements
Collections
Discover places and related research
The Map thanks:
Collections
Discover places and related research