5733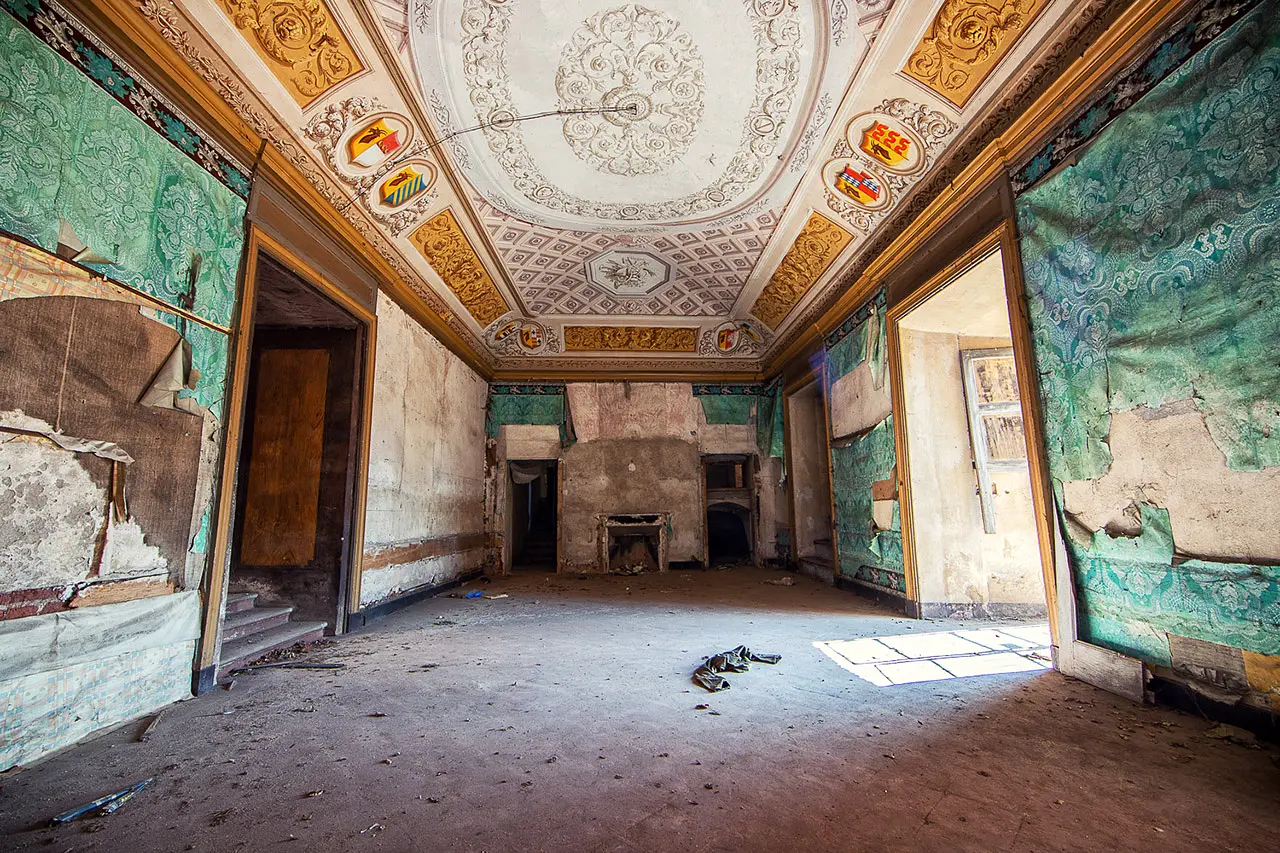 Drosso Castle. A Wonder to be Saved
Uninhabited for decades, today it is for sale--who knows, maybe it can be restored to its former glory

Automatically translated page.
What is commonly referred to locally as the Drosso is an abandoned castle just south of Turin on the banks of the Sangone stream. It is one of the oldest monuments in the city, can be seen from a distance, from a freeway, and is not easy to get to: for this reason it is virtually unknown.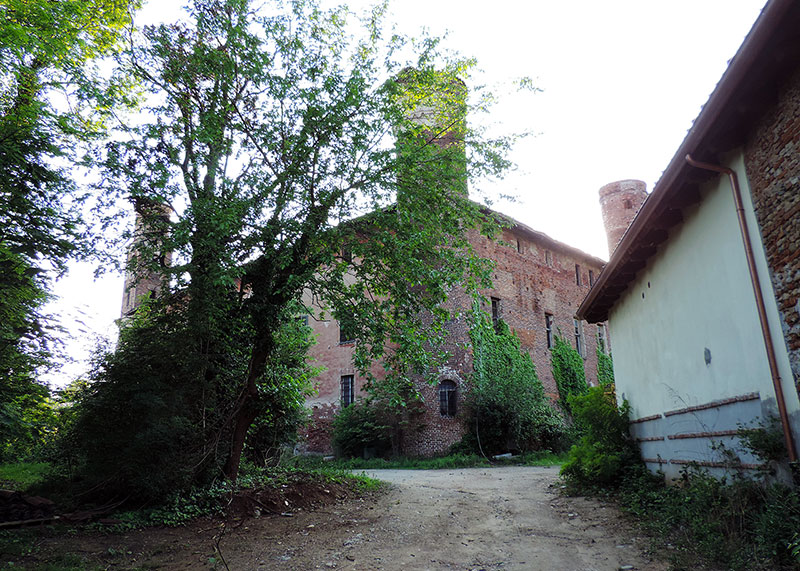 Drosso Castle
Rise and decline of a wonderful mansion
It probably arose as early as a Roman villa and then stood as a Cistercian grange in the 12th century. The building was owned by the counts of Savoy, who also put some monks at Drosso to guard the territory. A feud of the monks of Staffarda, then of the bishops of Turin, in 1334 it passed to the Gorzani family, then to the Vagnone family; split into four parts in 1496 and shared among several owners until 1539 when Count Gugliemo Gromis of Trana succeeded in acquiring most of it, the castle ceased its function as a fortress to become a noble residence for the stay of the noble families who frequented the adjacent ducal palace of Mirafiori.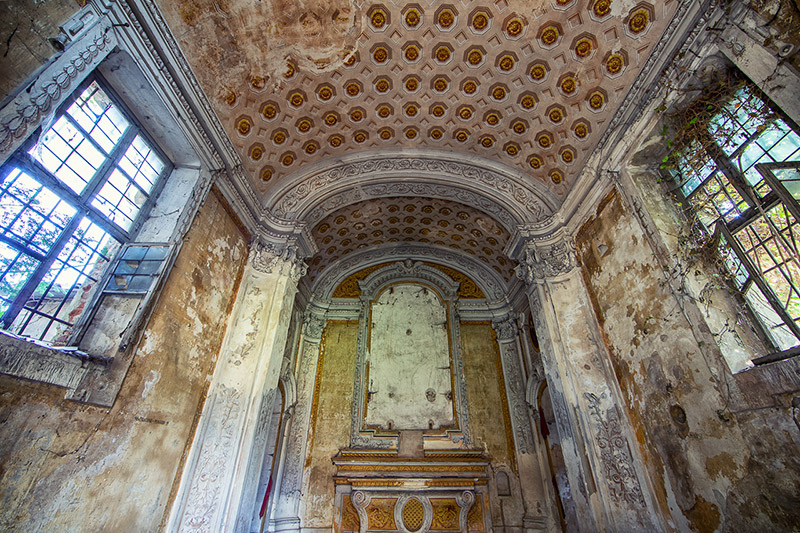 The chapel in the castle grounds is also in ruins today
The last page of the castle's history dates back to the 1940s when, with the Nazi occupation, it was forced to accommodate the German army's Torino South command. The military presence left several traces on the castle ruins: drawings and graffiti, partitions and plumbing and electrical systems. Wonderful is the small Alfierian-style chapel kept in the park. A small jewel of late medieval origin, sadly abandoned, it remains waiting to find new owners and new splendor.
Collections
Discover places and related research
The Map thanks:
Collections
Discover places and related research