2462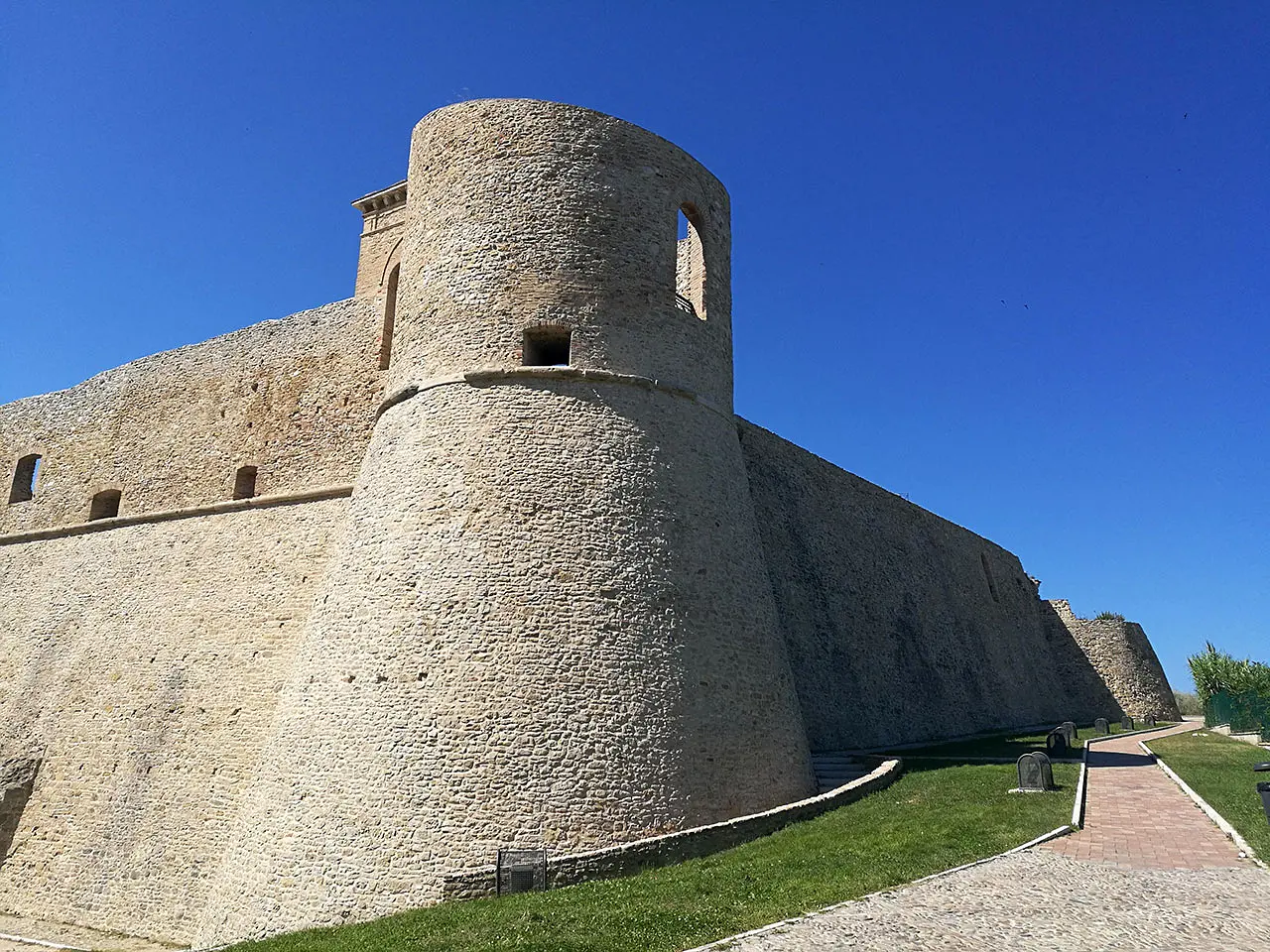 The Aragonese Castle of Ortona
History and nature come together to create an incredible landscape


Automatically translated page.
What it is and where it is
At the end of the Eastern Promenade, positioned on a promontory overlooking the sea called "La Pizzuta," stands Ortona's Aragonese Castle. Three monumental angular cylindrical towers (originally four) dominate a beautiful stretch of the Adriatic coastline and the harbor below. The plan of the castle is irregular, trapezoidal, which leads one to believe it is older than 1492, the year its construction is traced. Inside, ancient walls alternate on a manicured green lawn, while some stairs lead to the ancient dungeons.
Why it is special
A very well-maintained castle overlooking the sea, to be visited perhaps in the evening or at sunset, a great vantage point for photographing wonderful views from different perspectives. Curiously, the castle was located within the walls of the ancient center of Ortona, from which it was separated only by a moat and not by a wall, as is usually the case. Today it is an integral part of the urban fabric of the city, and in the west tower it tells part of its history through photos and some of the furnishings of the noble families who owned the castle.
Not to be missed
Abruzzo also comes alive in August with the event Calici di Stelle (Goblets of Stars ), which provides evocative atmospheres and enveloping flavors. The final evening is held in Ortona's Aragonese Castle, so-what better time to come and visit?
A bit of history
Throughout its existence, Ortona Castle has faced several difficult moments. Those that have most damaged its structures date back to the first half of the 20th century. In 1943, during the Battle of Ortona fought by the Allies against the Germans, the castle was partially blown up, while the walls facing the sea collapsed in a landslide in 1946. Restoration work began in 2001.
Trivia
Next to the castle is a depression. Today it is not immediately clear what its function is, but everything is explained if you think that in ancient times it was the descent for the original port, later moved to the present site.
To make travel arrangements
Collections
Discover places and related research
The Map thanks:
Collections
Discover places and related research