6445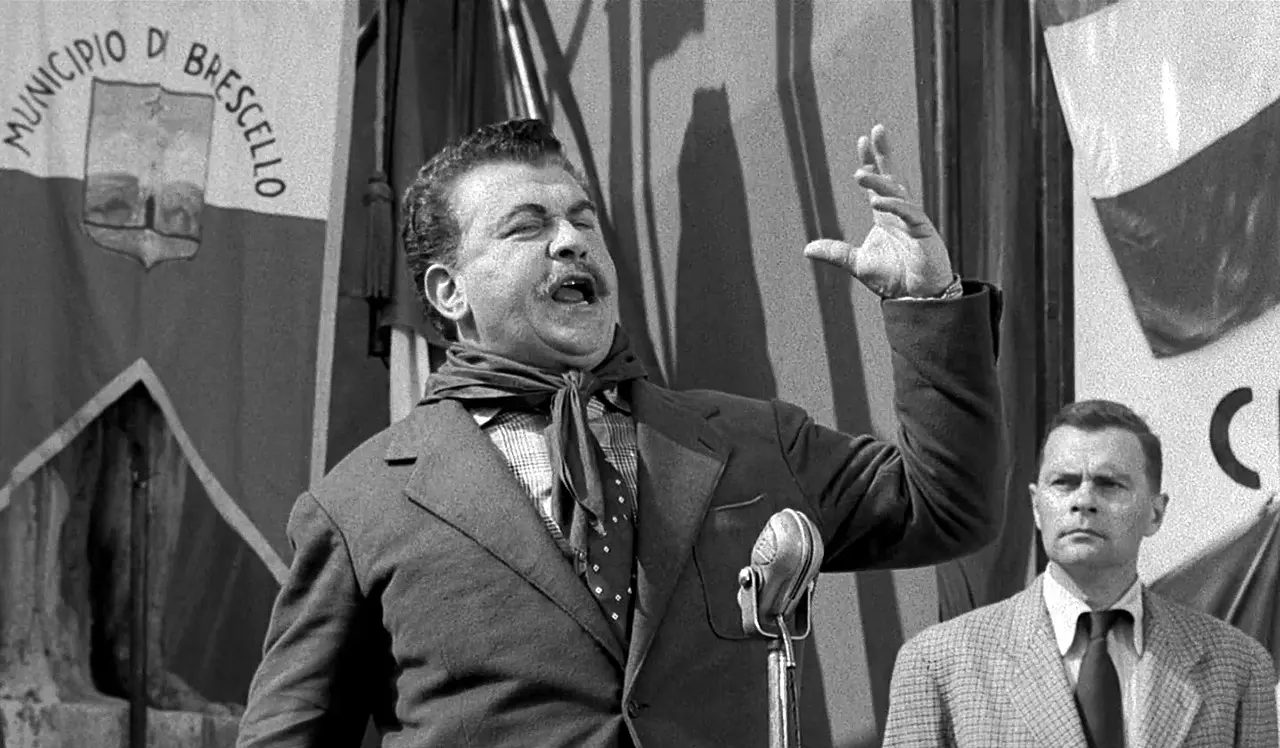 The Brescello Film Festival and the "Ruseda"
A review combining cinema, tastes and legend



Automatically translated page.
The small village that made cinema history
The Emilian village of Brescello stands on the banks of the Po River, enveloped in the misty atmosphere of the Bassa reggiana. Although you won't find Brescello in Giovannino Guareschi's famous books, nothing can take away from this beautiful village's well-deserved fame for being the town of the Don Camillo and Peppone stories.
In fact, between 1951 and 1955, Julien Duvivier, Carmine Gallone and Luigi Comencini filmed the five films of the famous saga among the town's streets. From this legacy comes the "Brescello Film Festival," the event that consecrates each year the deep bond and gratitude this small town has towards its two icons.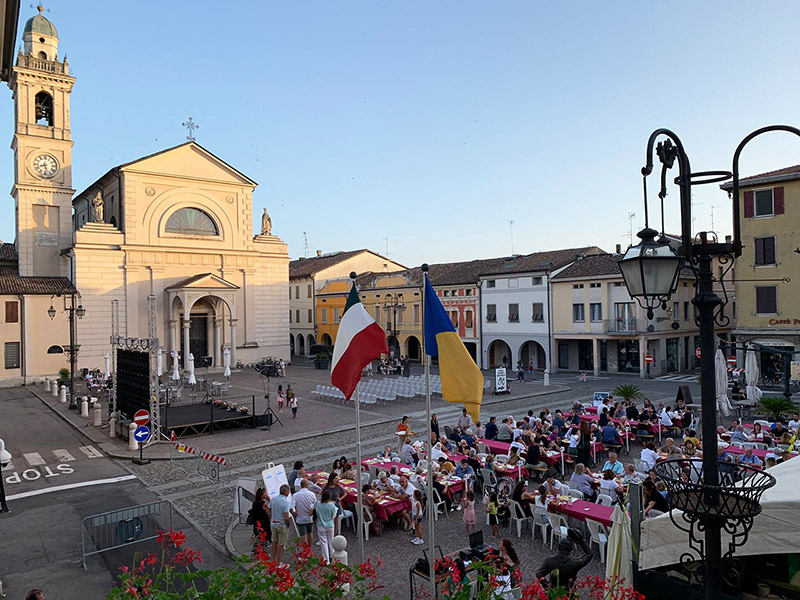 The three-day festival takes place in Brescello's central square.
The Brescello Film Festival has been moving for years between tributes to its icons, the rediscovery of film history and screenings of unreleased films and new bets. Three days of screenings, alternating with debates animated by distinguished figures from the world of entertainment and cinema, previews and workshops with old films related to Don Camillo and Peppone. The conception and project is by Max Berni with Administration and Promotion by Jessica Guarino, Humnah Kalid and Non Solo don Camillo Association.
The tortellata and the legend of the ruseda
The opening of the film festival coincides with the feast day of St. John the Baptist, and the pre-festival is celebrated precisely with the "Tortellata di San Giovanni," an indispensable moment of sharing for the entire Brescian community. The celebration of the saint is linked to the legend of "Rusèda ed San Svàn," the dew of St. John, in local dialect.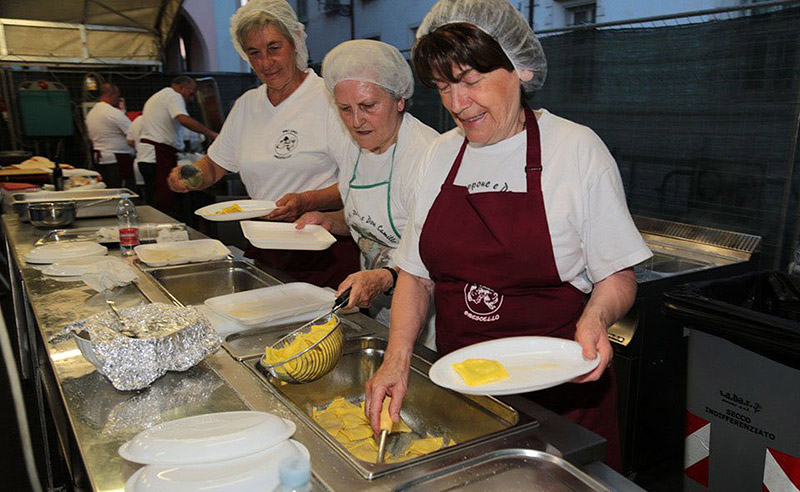 The preparation of the tortelli
Legend has it that the night before St. John's Day, no one went home: people stayed awake to "ciapèr la rusèda," that is, to catch the dew, which was able to cure ills and give birth to new loves! Its influence seems to have been decisive for the preservation of medicinal herbs, but above all for the excellent success of Nocino, the typical local liqueur made with walnuts that had to be picked just when wet by the "rusèda" of San Giovanni!
To make travel arrangements
The Map thanks: