8080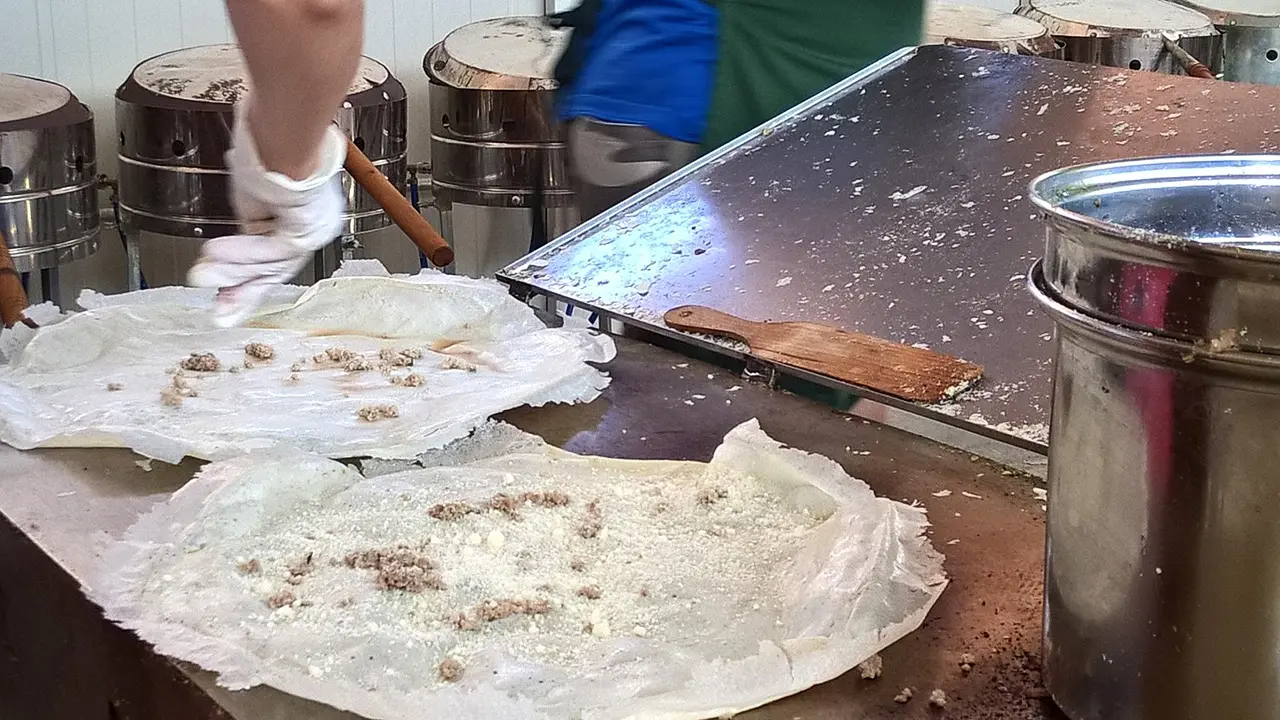 The borlengo
A slightly prankish gluttony



Automatically translated page.
Specialties from the Bolognese Apennines.
What could this "borlengo" or in ancient times "burlengo" be?
It is quickly said: a typical specialty of the Apennines between Bologna and Modena that today we would call a special "street food" seasoned with local pesto and Parmesan cheese. It is a very convivial food since it is slow to cook so each borlengo requires several minutes of preparation: a ladle of batter (mainly water and flour) is put to cook in the "sole," a large frying pan in the past strictly made of copper, and seasoned with a pesto of sausage and ros emary or simply with the "cunza" of lard and rosemary. This is the borlengo that on carnival evenings was eaten in the houses where people went "to the vigil" to exchange small talk and play trumps.
Its name comes from the word "burla": in fact, to see it, it looks like a large preparation, and the eyes already prepare the stomach for a good eating... but soon the teeth discover that there is less substance than it seemed because it is very thin, very crumbly and at the time also not very seasoned. Today, however, it can also be tasted in various restaurants throughout the year and in many variations. A mouthwatering opportunity to taste it, then, is held in Rocca di Roffeno every year in June: it is the "Borlengo Festival."
To make travel arrangements
The Map thanks: