4012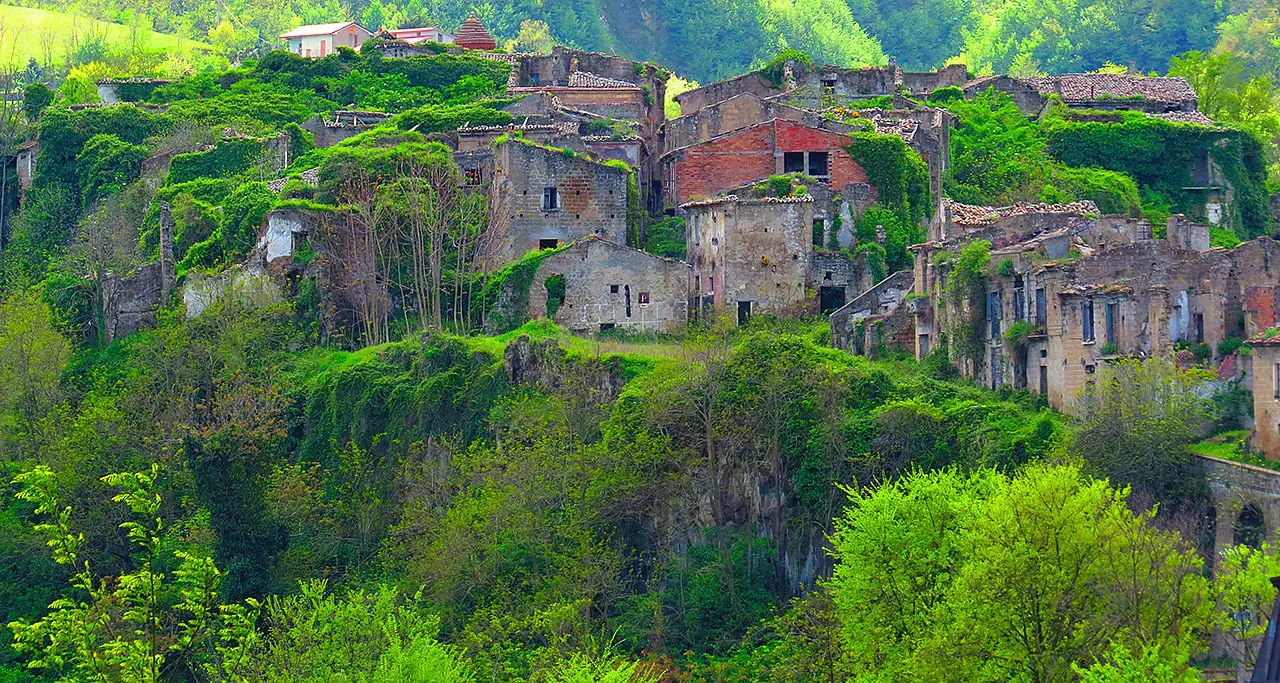 The ghost town of Tocco Caudio
Mysteries and magic in the forgotten village


Automatically translated page.
What it is and where it is
The eastern slope of Mount Taburno is a wonderful green lung in Campania. At a certain point, the vegetation breaks off to give way to a small village that, however, appears rather strange: everything is still and silent, so much so that it seems unreal. A spontaneous desire arises to get closer in order to understand what strange magic is at work, and it is then that we come to a long road overgrown with grass at the sides of which are lined up abandoned houses, with no more present, but with a cumbersome past to tell: the long life of the village of Tocco Caudio.
Why it is special
The view is almost ghostly, but the legs seem to move on their own to delve into the ghostly village, and eager eyes peer through every crevice, every torn door, and catch fragments of life...a shiver runs down the spine at the sight of bottles, canned goods, buttons and other tools, traces of lives cut off forever in a few moments. It is the specter of the earthquake, a cumbersome companion for centuries that marked the life of this hamlet until it exhausted it forever, driving the inhabitants to abandon it.
Not to be missed
The mystery given by the abandonment and the memories not yet dormant is like a siren song for visitors, who thanks to a partial recovery of the old town can visit many of its parts in safety, suspended in a well-defined time where silence, nature and mystery will take them on an entirely unprecedented inner journey. There are also guided excursions that are not limited to the abandoned village, but also reach near the Taburno-Camposauro plain: hiking, trekking, history and magic are guaranteed for both young and old.
A bit of history
The very ancient village of Tocco Caudio, located in the province of Benevento, which Plutarch first spoke of, calling it the "most important metropolis," has its roots in the time of the Samnites, in the fourth century before Christ. Like many other ancient Italian towns, the town was built on a long, narrow hill; its strategic location, which gave it easy defense, made it a coveted center by many different conquerors who, over the centuries, took possession of the village. Shaken by numerous earthquakes, it was finally abandoned in 1980.
Trivia
Amid the gusts of wind caressing the rubble we catch distant echoes of an ancient legend of this area, which tells us of the Janare, witches, and their Sabbaths along the banks of the Jenga stream that laps the southern part of the village.
To make travel arrangements
Collections
Discover places and related research
The Map thanks:
Collections
Discover places and related research