10370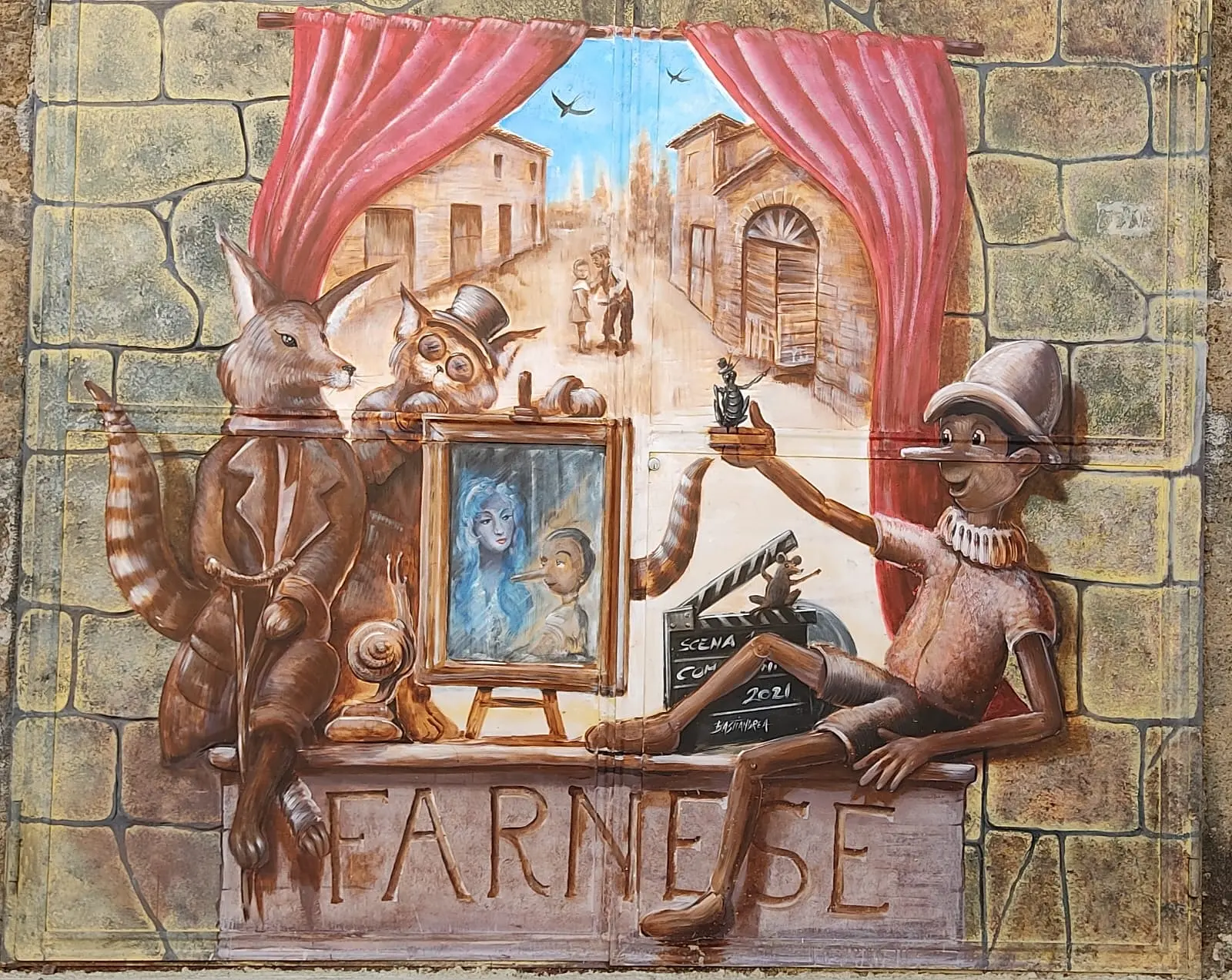 Automatically translated page.
What it is and where it is
"The Adventures of Pinocchio" is a five-part script directed by Comencini in 1972 that has remained in the hearts of many Italians. But where was it filmed? Collodi, author of the book "The Adventures of Pinocchio," was from Tuscany. Despite this, Comencini chose as the location for his screenplay a tuff village in the Tuscia Viterbese area: Farnese, also known as "Il borgo di Pinocchio."
Don't miss
You can take a tour to explore the locations of the five sets in the village that saw Nino Manfredi, Gina Lollobrigida, Vittorio De Sica, Andrea Balestri, Franco Franchi and Ciccio Ingrassia try their hand at playing some of the main characters in the story. One of the most beautiful is set number 1, embellished with themed murals by a local artist that help make it a must-see destination for adults, children and movie lovers alike.
To make travel arrangements
Collections
Discover places and related research
The Map thanks:
Collections
Discover places and related research