6409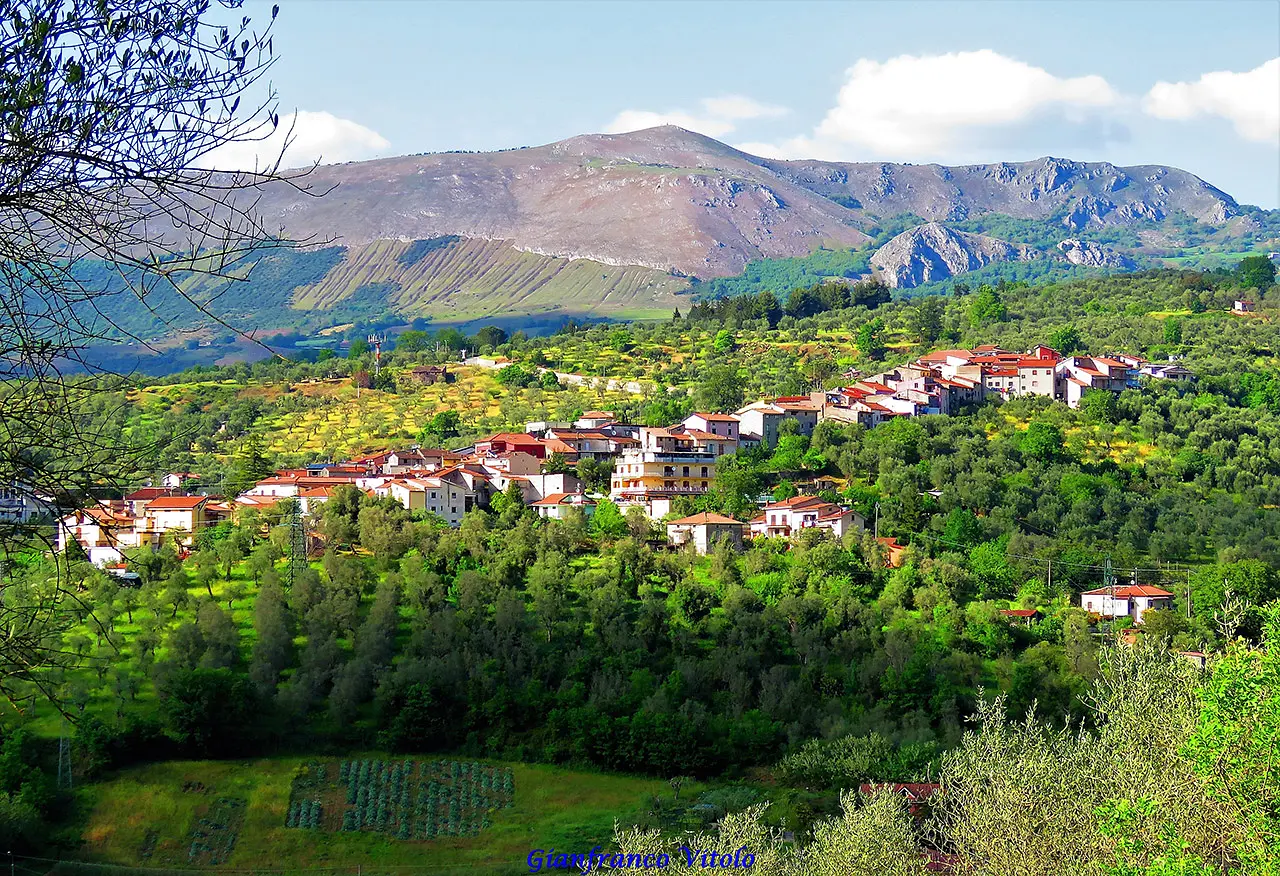 The village of Pertosa
Colorful little houses, white artichokes and magnificent caves

Automatically translated page.
What it is and where it is
The center of Pertosa, surrounded by the green Alburni Mountains and immersed in vast hills characterized by historic olive groves, is situated on the right side of the Tanagro River. The name of the town derives from the toponym of "pertusium," meaning narrow opening, pertugio, and refers, in truth, to the narrow entrance to the Caves of the Angel, located right near the town. Its historic center is a small maze of narrow streets and passages, all seasoned by the bright colors that have been chosen for the facades of the buildings, in keeping with the bright green of the surrounding vegetation. Truly a little gem!
Why it is special
The lush nature of Pertosa is nourished by the presence of water, which is extremely precious for these areas, where it has also stimulated the development of intense productive activity. The area is, in fact, crossed by the Tanagro River and enjoys an extremely varied flora and fauna. The natural environment, in turn, frames splendid places, such as the Maremanico Waterfall and the Campostrino Gorges, as well as several trekking itineraries, including the "Cammino dell'Alleanza," from Pertosa to Petina via Auletta, and the path that traces the high road of Mount Cervati.
Not to be missed
In the bowels of the Alburni Mountains: it is here that for about 2,500 meters the Caves of the Angel unravel, and you cannot leave Pertosa without visiting them. It is the Negro River that accompanies us inside the caves. We follow it for about 200 and a breathtaking spectacle opens before our astonished eyes: immense caves, tunnels, gigantic stalagmites and stalactites, where the river flows undisturbed.
A bit of history
The Caves of Pertosa-Auletta, also known as the Caves of the Angel, not only gave their name to the town of Pertosa, but, in a sense, also their birthplace: the first human settlements in the area (dating back to the second millennium B.C.) are located precisely in the underground cavities, from which they gradually emerged to settle in the surrounding area. The territory, however, was unhealthy, and it was necessary to wait for the arrival of the Benedictine monks in the 11th century for land reclamation and the beginning of olive cultivation. Pertosa remained a sparsely populated center for a long time, often under the dominion of Caggiano, from which it was only finally emancipated in 1829.
Curiosities
Returning to the surface, another fundamental characteristic of Pertosa is its gastronomy. This place, in fact, is particularly renowned for being the home of the white artichoke, a species that grows in this very restricted area that also includes Caggiano and Auletta. In the 1980s, the white artichoke was at risk of extinction, but cultivation was resumed and currently about 15 hectares are grown. The larger heads are eaten fresh and cooked in a variety of ways, while the smaller ones are preserved in oil or made into creams and pates.
To make travel arrangements
The Map thanks: