1171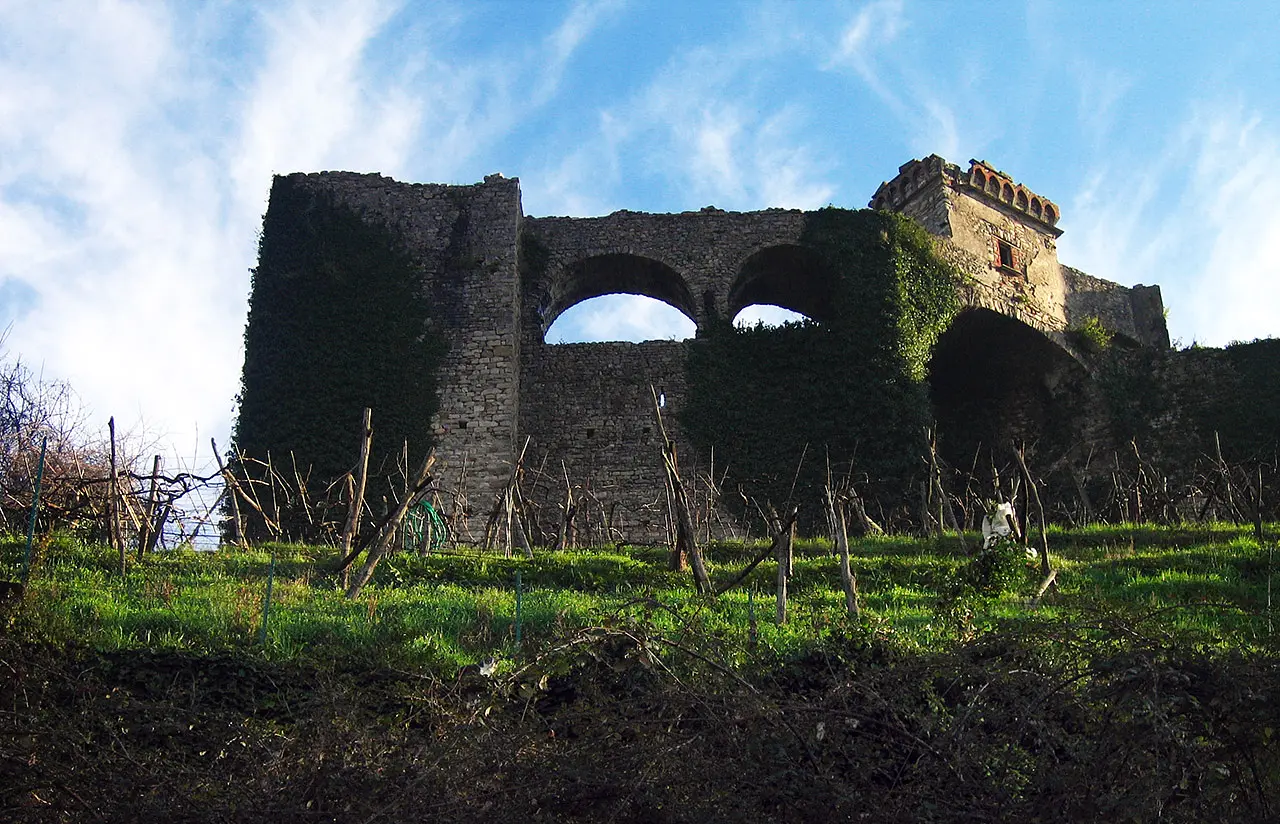 The secrets of Trebiano Castle
Guarded by the stones there where Dante left her


Automatically translated page.
What it is and where it is
Let's play today. Or do we pass for crazy, the risk is there, but after all, isn't traveling free? We are in Trebiano Magra, Liguria, but we have come for something beyond its narrow streets and houses leaning against each other. Something is calling us, and we will have to travel through the centuries to chase it. Looking at the village from one of the surrounding hills, one notices that it is composed of dwellings that have sprung up around a castle. The fortification is now hard to see, crushed by the weight of its years and hidden among the vegetation.
Why it is special
It is a pity, because it is the main destination of our trip. We said we would play today, though, so why bother? We are still on the same hill, but instead of in Liguria we are in Lunigiana, an ancient region that roughly corresponds to the Magra reservoir. An imposing structure made up of four towers connected by mighty walls towers over the paths through which we walk.
Not to be missed
We walk up the narrow, quiet streets of the village. We are consumed with curiosity to pass through the castle gate and wander inside, greedy for the secrets it hides, but at the same time we hesitate. The severe walls threaten retaliation against those who try to breach them. Impregnable once, perilous today. As much as we would prefer not to see them, we cannot ignore the warning signs on the path approaching the ruins. We pause among the vegetation, leaving the castle to its distant thoughts, its memories....
A bit of history
It has episodes to call to mind, we know well. Think that this ancient giant is already mentioned in the chronicles of the 10th century! A defensive stronghold, an episcopal-signorificant residence, the hub of the village, this castle passed from the diocese of Luni, to the Lords of Trebiano, and then away, from hand to hand, more and more tired, losing pieces here and there, sometimes used to supplement the buildings of the village.
Trivia
Early 1300s. The castle is full of life. A man enters within its walls, carrying a burden with him. Looking at it from here it looks like cards, lots of cards. The same figure leaves some time later, lightened. It is said that that burden was none other than the original manuscript of the Divine Comedy, to this day never found. That is why we felt so strongly the call of the ruins, that is why they still, despite everything, do not collapse. Fantasy? Legend? Who knows. What is certain is that the Supreme Poet did indeed frequent these lands, so . why not?
Collections
Discover places and related research
The Map thanks:
Collections
Discover places and related research