4220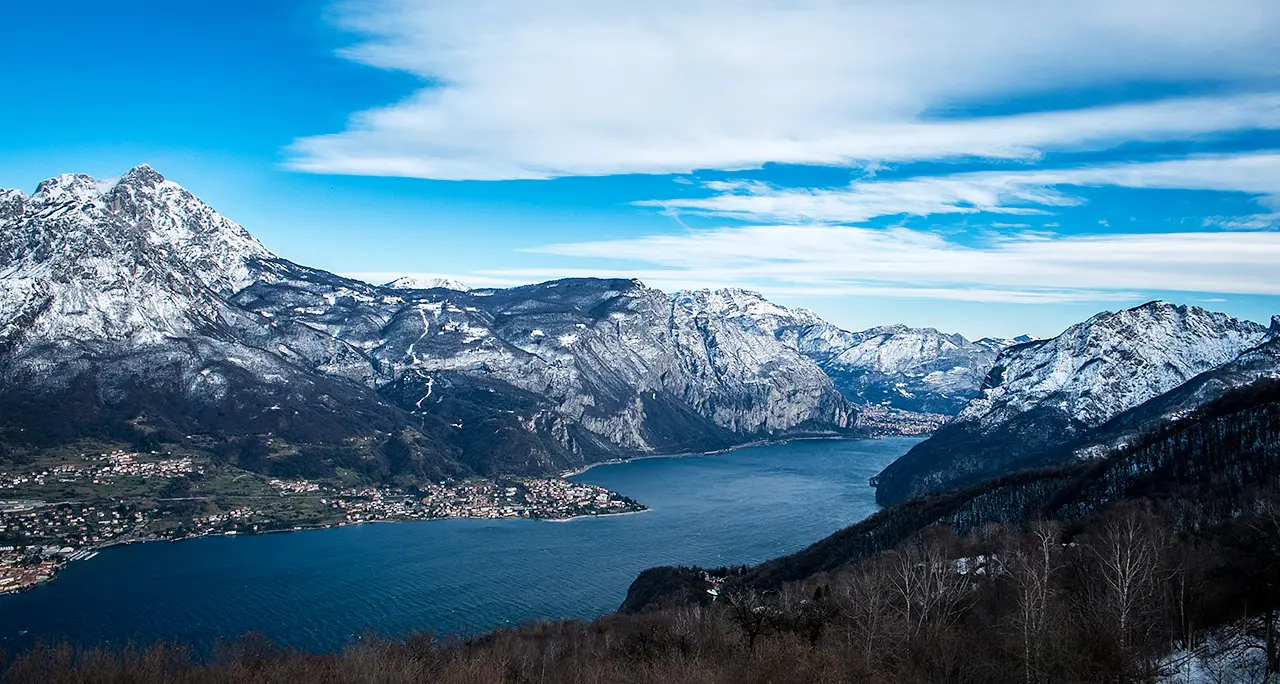 Automatically translated page.
What it is and where it is
Barni, a small village in the heart of the Larian Triangle, boasts no less than 4 castles, a jaw-dropping number when you compare the peace that reigns here today with the climate that must have given rise to so many fortifications! Their names are: Castelrotto, Castel Fariolo, Castel di Leves, and Castello di Barni, and they closed off the entire width of the valley from enemy incursions. Of the first three, the ruins remain, while the last one, simply called "Castle," still has its walls and body of the building leaning against the tower. In between, through its three gates passed the only road into Vallassina.
Why it is special
The Castles of Barni give many insights into the past. The "Castel di Leves" in particular, tells of the importance of the location where to raise settlements. For us today it is a remarkable vantage point over the Eastern Lario, but in ancient times, thanks to a dense network of sighting and signaling, it could visually connect the upper lake and Lecco, with the Vallassina, the Tivanese, reaching all the main fortifications or watchtowers located on the Larian shores including Gravedona, Musso, Rezzonico, Bellagio, Dervio, Vezio di Varenna, Esino, Mandello, Abbadia Lariana.
Not to be missed
For those who like to walk, with a pleasant hike you can reach both locations from the village of Barni. One climbs from the village center toward Magreglio and glimpses the medieval "Castle." From there, through a mule track you climb to the locality "Bolla" and reach the path leading to the top of Castel di Leves. For the return with a loop tour you can descend back to the village from one of the paths that descend from the hamlet of Crezzo to the village.
A bit of history
Only the "Castle of Barni" is still visible as a building. It stands on the top of a cliff mountain over the Lambro River north of the village and was erected around the 9th century. It is of the "a ricetto" type, that is, intended to house the population and livestock in case of invasion, becoming an ideal point to resist during fighting and to steal the invaders' loot. It was later expanded in the 14th century with the noble palace, which belonged, among others, to the Sfondrati family. Of the "Castel di Leves" only a few stones remain piled there where the ancient watchtower once stood. Of the "Castelrott" and "Castel Farioo" only the name remains to identify the heights where they stood.
Trivia
The importance of the Castelli barnesi was also well described in Don Carlo Mazza's book "Memorie storiche della Vallassina - 1796," where the account well photographs the role of Barni and its castles, a crossroads, the scene of the most important historical events that happened in Vallassina and Brianza.
To make travel arrangements
Collections
Discover places and related research
The Map thanks:
Collections
Discover places and related research