1253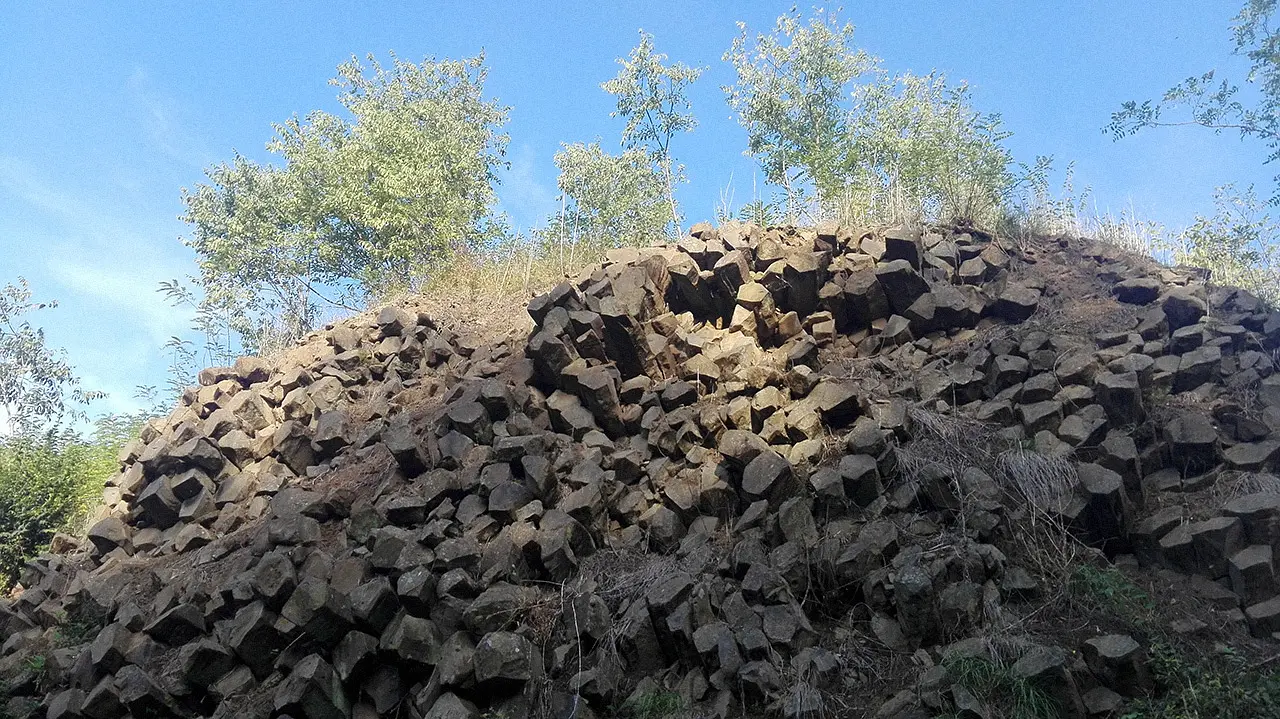 Automatically translated page.
What it is and where it is
The columnar basalts present themselves to our eyes almost like a giant beehive or long organ pipes, depending on the point of observation: perfectly defined hexagonal and pentagonal prisms, shining black in color, that close together emerge imposingly in the surrounding landscape. But what explanation to give to this extraordinary natural setting? Many do not know that the hills of the Alpone Valley territory are ancient volcanoes that, during their eruptive activity, gave rise to this unique and exceptional geological heritage.
Why it is special
Imagine a completely different scenario from the present one. Profound geological changes are taking place, and new land is now emerging from what was once the seafloor. Lava flows cool and contract rapidly on contact with air, leading to the crystallization and fracturing of magma into a multitude of columns. The rock's regularity and geometric purity distinguish the columnar basalts of Lessinia, which can be seen at San Giovanni Ilarione, in the broad cliff face bordering the town to the east, and at Gambellara within San Marco Park.
Don't miss
You cannot miss a visit to this natural heritage so exceptional that it has been included within the Unesco candidacy dossier of the Val d'Alpone territory! The paleontological elements present in the territory and the cultural landscapes associated with them will introduce you to a deeper and hidden aspect of a region whose fame is associated with the uniqueness of its volcanic wines, which are also inextricably linked to the geological history of these lands.
A bit of history
The basalts of San Marco di Gambellara Park tell a long and difficult story. One very difficult period is that of the 1950s, when the hill was a site of basalt stone quarrying used for the construction of Italian railway ballast. In doing so, unfortunately, much of the basaltic rock walls were destroyed. In the 1990s, however, the creation of a nature park ended the havoc and opened the way for outdoor cultural events.
Curiosities
The site of San Giovanni Ilarione is credited with the creation of the term "hilarionis," adopted today by paleontologists worldwide. The formation of the coral reef 45 million years ago brought dozens of mollusk species to the surface: a unique malacofauna, whose classification could only recall the name of its municipality of origin.
To make travel arrangements
Collections
Discover places and related research
The Map thanks:
Collections
Discover places and related research