4031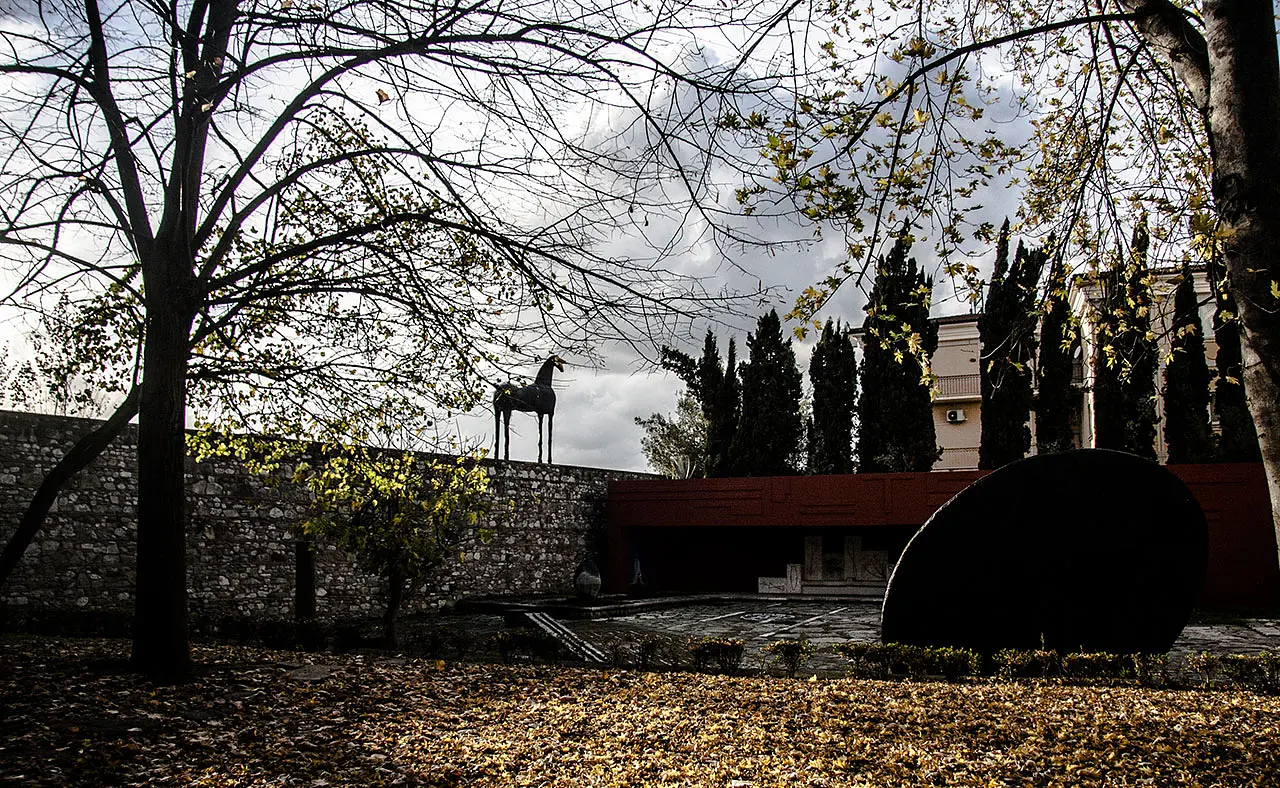 Hortus Conclusus Benevento, contemporary marvel
"A work of silent magic."
Automatically translated page.
What it is and where it is
The term "Hortus Conclusus" means a garden enclosed by walls and refers to the tradition of cloisters, places where religious people devoted themselves to meditation and prayer by getting closer to nature. The one in Benevento is also included in a monastic space, that of the Convent of San Domenico, but it is enriched with contemporary sculptures and symbolism that together create a space outside of time. The works exhibited here are the result of the genius of artist Paladino, an undisputed exponent of the Italian Transavantgarde, and accompany the visitor on a journey of discovery of the past and of self.
Why it is special
Precisely the past, is one of the keys to the narrative of Benevento's Hortus Conclusus: it starts with medieval architecture, the cloister, but also a pavement reminiscent of that of the ancient city. Symbols related to Benevento's Samnite and Lombard history, and also to myth, can be glimpsed in this environment. There are, for example, several references to battles: the most striking is a large horse placed on a wall wearing a golden mask, similar to that of Agamemnon. And here the steed, faithful companion of many soldiers, lives between history and the myth of the fall of Troy.
Not to be missed
The symbolism of these sculptures is very complex, often multi-layered. Take, for example, the huge disk planted on the ground: it is easy to tie it to a shield, thus again an object related to war, to conflicts, yet from its top flows water, a symbol of life. Here then we begin to catch a glimpse of Paladin's grand design: history, myth, art and nature create an other space, far from everyday life, where people can free themselves from their afflictions and find peace and solace in their lives.
A bit of history
The installation was created by Mimmo Paladino in 1992 together with architect Roberto Serino, architect Pasquale Palmieri and lighting designer Filippo Cannata in one of the vegetable gardens of the Convent of San Domenico in Benevento. In 2005 the museum was fully restored under the supervision of the artist himself, the bronzes were cleaned and treated against corrosion, the greenery was cared for, and the fountains reactivated.
Trivia
An inscription at the entrance to the Hortus announces it as "a work of silent magic." Perhaps this is why its invitation to embark on a personal journey of memory that serves to reevaluate the past and oneself is so powerful. We can say that Paladino's aim has been to create a place where interiority can tend toward a harmony between Man and Nature, and he does so through myth and history. His is a "message of peace."
To make travel arrangements
Collections
Discover places and related research
The Map thanks:
Collections
Discover places and related research