1552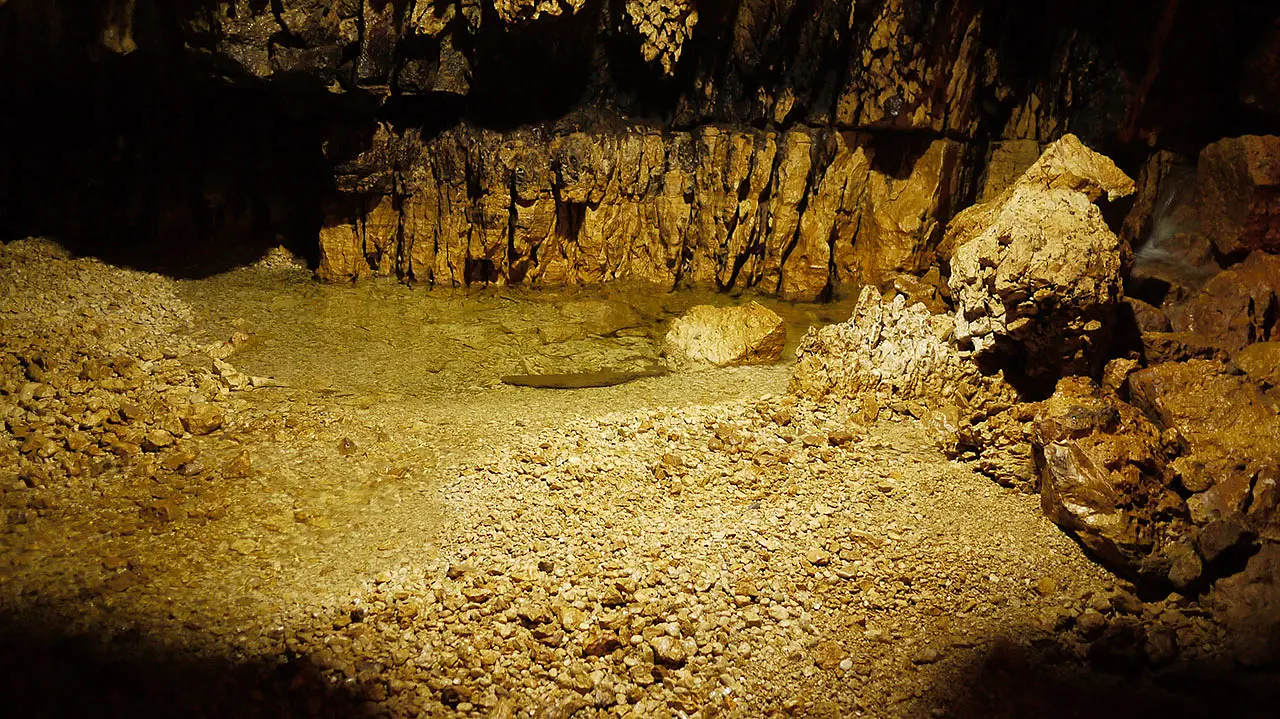 Stiffe Caves
Caves young and wild for an unforgettable adventure


Automatically translated page.
What it is and where it is
The caves are located halfway up the mountain, at the base of an imposing cliff face, overlooking a gorge at the bottom of which a river flows out from underground. The first environment one encounters inside may take one by surprise: we are catapulted into a real underground canyon. It will be the waterfall, the first one we see, that will introduce us to the oldest part of the caves, where our imagination will run free along the shapes of the concretions. At the end of the visitable route, we will arrive at the foot of a second waterfall and then return along the same path.
Why it is special
Tourist caves usually do not have a watercourse inside or, at least, it is of limited scope. Stiffe, on the other hand, given its "young" age, is characterized precisely by the river that forms the two waterfalls about 12 meters high, making it a place of wild beauty at certain times of the year. The river is at its best during autumn and spring. It is during these times that the falls become a truly unique underground spectacle!!!
Not to be missed
When you visit the underground, especially in the cases of caves, you are likely to forget to see what is above. That's why when you go to Stiffe, you absolutely cannot miss the barbecued sheep arrosticini or the spectacular truffle or wild boar dishes at local restaurants.
A bit of history
The Stiffe Caves have always been well known, so much so that in the early 1900s a hydroelectric power plant was built, thanks to the ingenuity of a scion of the Cappelli family. At the entrance the remains of the pipe that brought water to the hydroelectric power plant, which was destroyed by the Nazis during World War II, are visible. Just think that Stiffe had electric street lighting when large towns were still lit by gas! Photographs of the entire construction of the pipe were found, quite by accident, in the late 1900s in an antiques market in Rome.
Trivia
The tourist route does not include all the caves. The interiors still stretch for several kilometers: in the late 1990s a team of cave divers, forcing a siphon to pass through, even found an entire lake to close off the course of the river!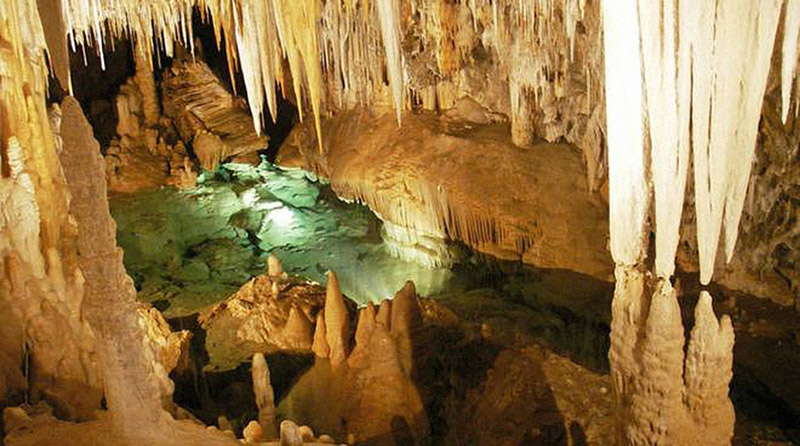 The enchantment of the stalactites
To make travel arrangements
Collections
Discover places and related research
The Map thanks:
Collections
Discover places and related research