15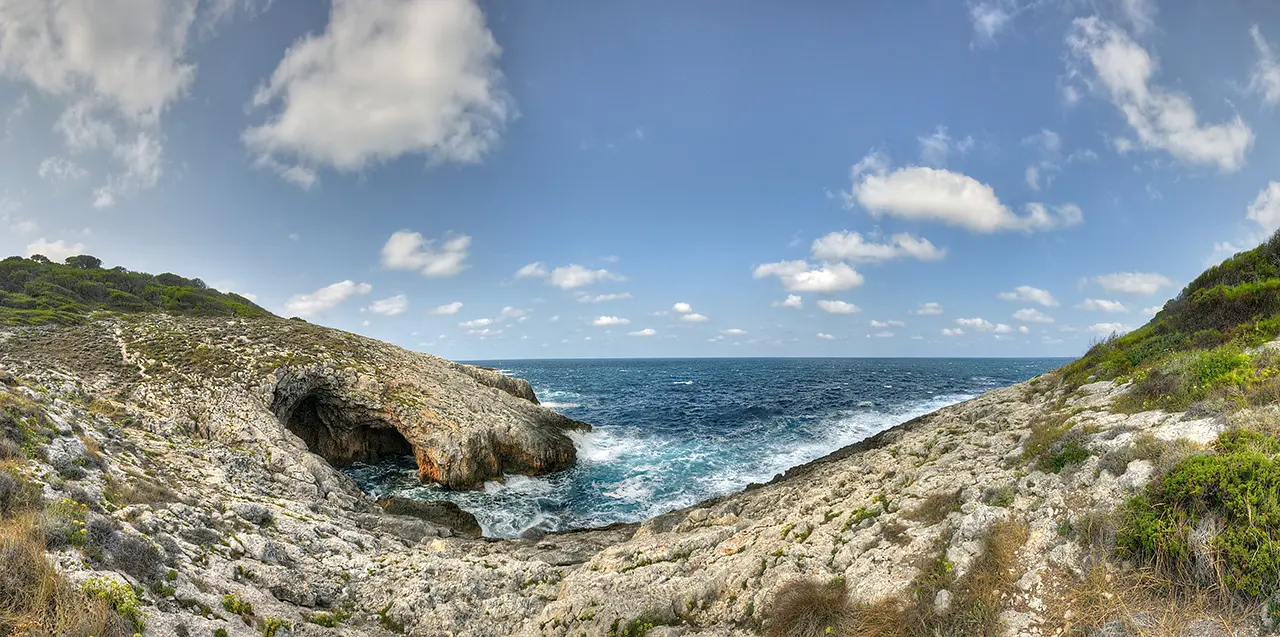 Automatically translated page.
What it is and where it is
The Gardens of Paradise, that's what the ancients called the Tremiti Islands-once you get there you understand why. The island of San Domino, the largest of the small archipelago, is hemmed in by magnificent caves. The colorful vegetation, the play of light reflected from the sea and the wide variety of fish swimming undisturbed make the caves true works of natural art.
Why it's special
The caves that dot the island of San Domino are little treasure troves within which to admire wonders. Don't miss the Cave of the Violets, whose name derives from the flower of the same name that covers the steep slopes in spring; the Cave of the Sea Ox, 70 meters deep and at the end of which the water diminishes to reveal a small sandbank; the Cave of the Swallow C aves; and the Cave of Salt.
Not to be missed
If it is possible for you to take a night excursion, go by boat near the Bue Marino or Viole caves to listen to the song of the diomedee. It is a very evocative lament, similar to the wailing of newborn babies: combined with the sound of the waves, it will turn the evening into an unforgettable experience. Alternatively, we recommend a walk through the pine forest to reach the upper part of the Grotta delle Viole on foot.
A bit of history
The Tremiti are also known as the Sassi di Diomede. In fact, it is said that, returning from the Trojan War, the mythological hero landed on these islands. Upon his death, the goddess Aphrodite transformed his inseparable traveling companions into birds, the diomedee, who have been mourning the hero on moonless nights in early summer ever since.
Trivia
A few meters off the coast of the island of San Nicola, at a depth of 13 meters, you can admire the largest statue of Padre Pio (3 meters high), the work of sculptor Domenico Norcia from Foggia.
To make travel arrangements
Collections
Discover places and related research
The Map thanks:
Collections
Discover places and related research