100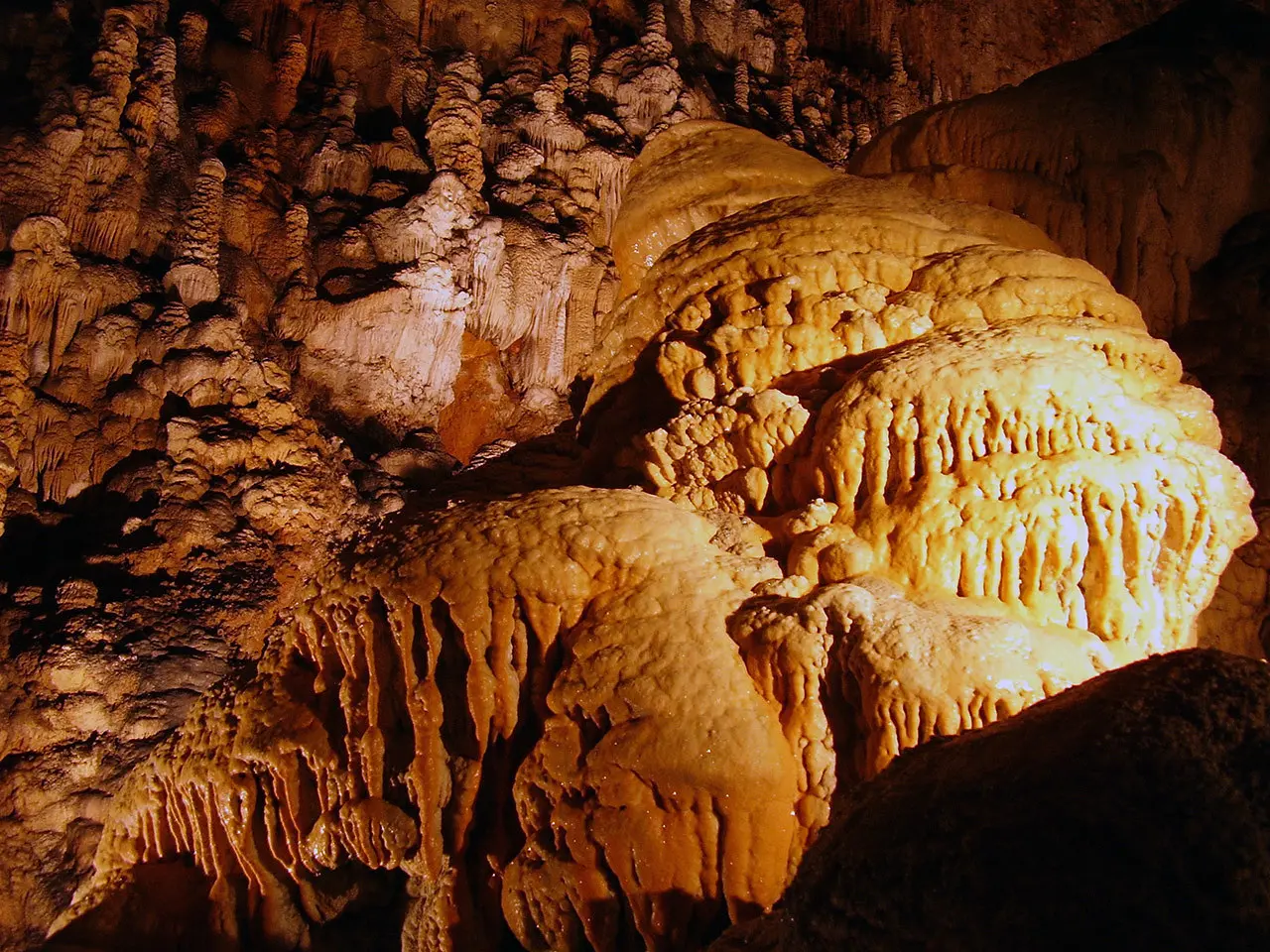 Giant Cave
Not far from Trieste, the world's largest natural hall

Automatically translated page.
Where is
Friuli-Venezia Giulia
Borgo Grotta Gigante, 42 / A, 34010 Sgonico TS, Italia (270m s.l.m.)
Directions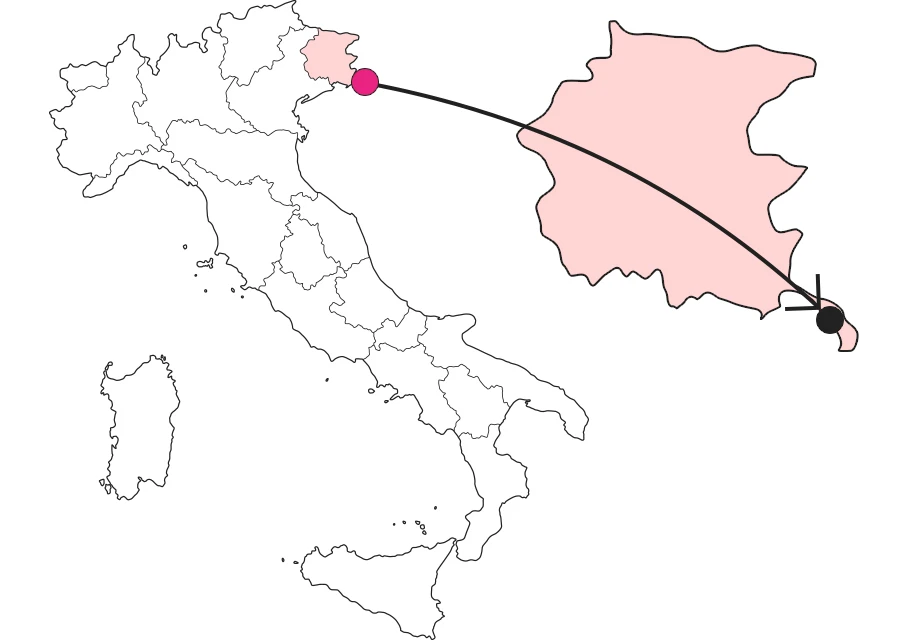 What it is and where it is
Grotta Gigante is one of the most important natural sites in Friuli Venezia Giulia, on the Trieste Karst. 100 m high, 167 m long and 76 m wide, the Giant Cave boasts the record for the largest tourist cave in the world. Another record is that-unbelievable but true-of the first parachute drop inside a cave.
Why it is special
The entrance to Grotta Gigante is from the Visitor Reception Center, which also houses the first Scientific Speleological Museum opened in Italy (1963). Upon entering, visitors instantly experience a different climate: in fact, the cave maintains a constant temperature of 11 degrees throughout the year. II underground journey begins by descending 500 steps (safe and well lit). After a narrow first section, here is the wonder of the Great Cave. Here, well-designed lighting highlights spectacular natural details, creating memorable scenery. One continues to descend, among stalactites, stalagmites and karst rocks to 101 m. From the Altar Hall, a smaller cave, the ascent begins and you reach the Belvedere, an indoor terrace with views from above the Great Cavern.
Not to be missed
In addition to the classic visit along the stepped route, it is possible to experience a more exciting caving adventure, descending up to 250 m through a complex system of shafts and tunnels, obviously with helmet and harness and with a specialized guide. For children, on the other hand, the annual appointment with the Befana, who descends by rope from the vault of the cave every January 6, carrying sacks filled with sweets, accompanied by the music of the local band, is unmissable.
A bit of history
The 19th century was a period of great economic and demographic expansion for Trieste, which consequently needed a greater supply of water. This was precisely the reason that prompted Anton Frederick Lindner to explore the Great Cave in 1840, abseiling 95 meters down with a rope in the hope of reaching the Timavo, an underground river whose path we still do not know today. We had to wait until 1890 to have a complete exploration of the cave by the Trieste Tourists Club. Growing interest in this sensational discovery convinced the Club to open it to the public in 1908, with a solemn opening lit by thousands of candles and torches. The electrical system was not started until 1957, and thanks to it suggestive details never seen before were brought out.
Curiosities
At the bottom of the cave, local producers warm the hearts of visitors with good mulled wine and typical Karst products ("Taste experience:" by reservation only).
To make travel arrangements
Collections
Discover places and related research
The Map thanks:
Where is
Friuli-Venezia Giulia
Borgo Grotta Gigante, 42 / A, 34010 Sgonico TS, Italia (270m s.l.m.)
Directions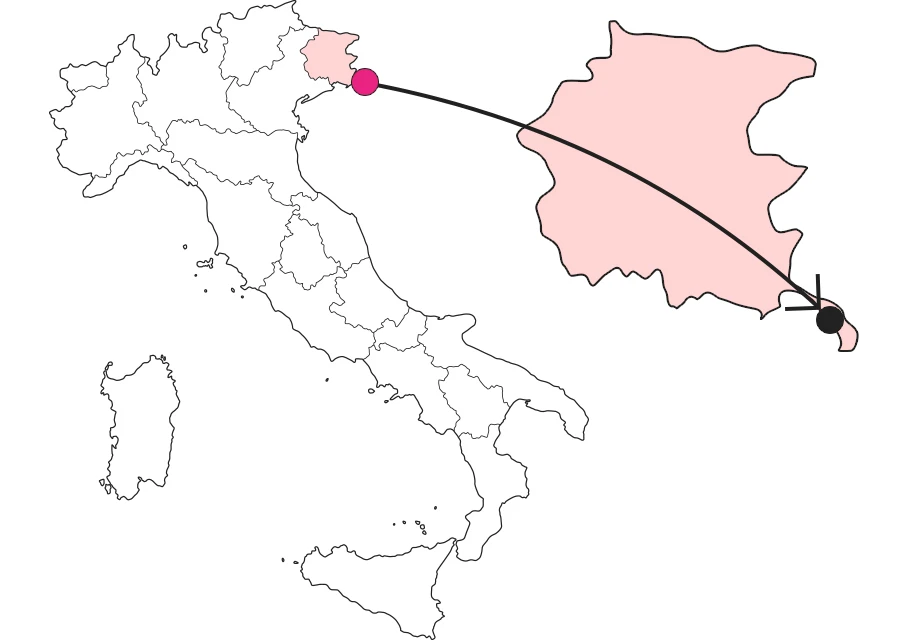 Collections
Discover places and related research