81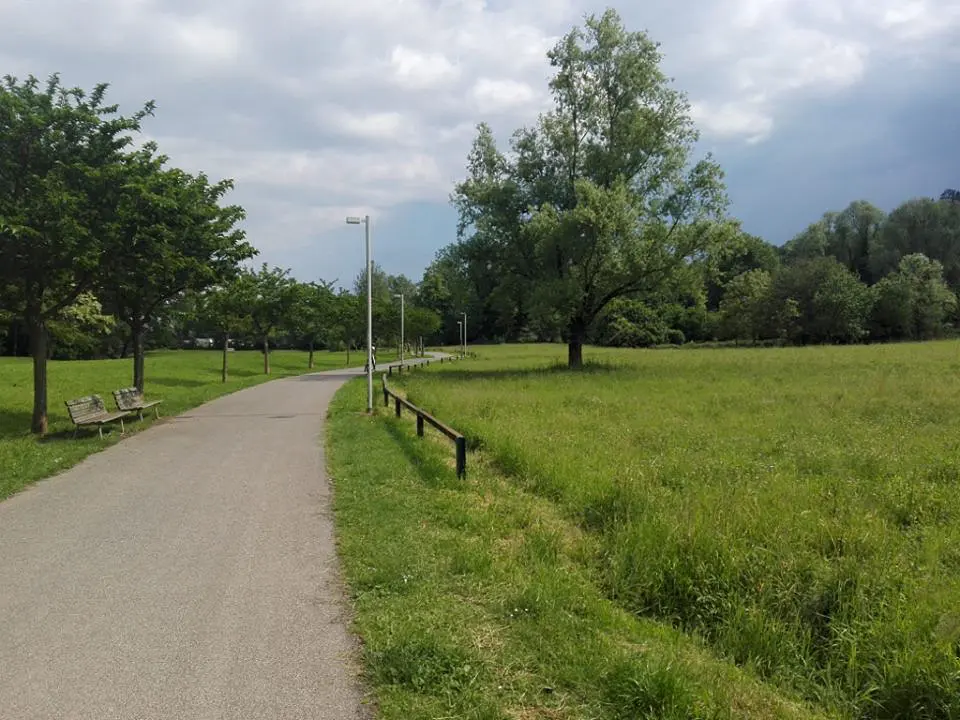 Morla Greenway
In the heart of Bergamo, the green walk of the five senses

Automatically translated page.
What it is and where it is
The Morla Greenway, or Sombreno bike path, is a bicycle and pedestrian path that, starting from Via Baioni in the center of Bergamo, runs along the Venetian walls of Bergamo Alta, offering, among other things, beautiful glimpses even of the San Lorenzo gate, one of the four gateways to Bergamo Alta. The route winds for about 9 km through farmland, flower-filled fields and wooded sections - an oasis of peace where you can find yourself, accompanied almost always by the lapping of the Morla stream. The trail passes through the village of Valverde (from where you can eventually ascend to the San Lorenzo gate), continues behind the Valtesse neighborhood and finally arrives at the Valmarina monastery on Castagneta Street.
Why it is special
At the monastery of Valmarina our walk would be over ... were it not for the fact that everyone who lives in Bergamo knows that in fact, when you arrive at your destination, if you turn left you take a quiet provincial road that goes up the hill toward Bergamo Alta and the top of the hill where San Vigilio is. On fine spring or fall days the views are priceless.
Don't miss
When you reach almost the end of the climb, you have two options: go up again to San Vigilio, or descend back to the center of Bergamo Alta, to refresh yourself at the pastry shop la Marianna with a hot chocolate or the famous stracciatella ice cream. Oh yes, because la Marianna is the creator of stracciatella, and their original recipe has become a registered identifying trademark: stracciatella di Bergamo.
A bit of history
The Valmarina monastery-now the headquarters of the Parco dei Colli consortium-has been in existence since 1150. Although less distinctive and well-known than the Astino Monastery, the Valmarina Monastery was used by Benedictine nuns until the 15th century, when they decided to move to the city; thereafter it had a primarily agricultural function.
To make travel arrangements
Collections
Discover places and related research
The Map thanks:
Collections
Discover places and related research