3407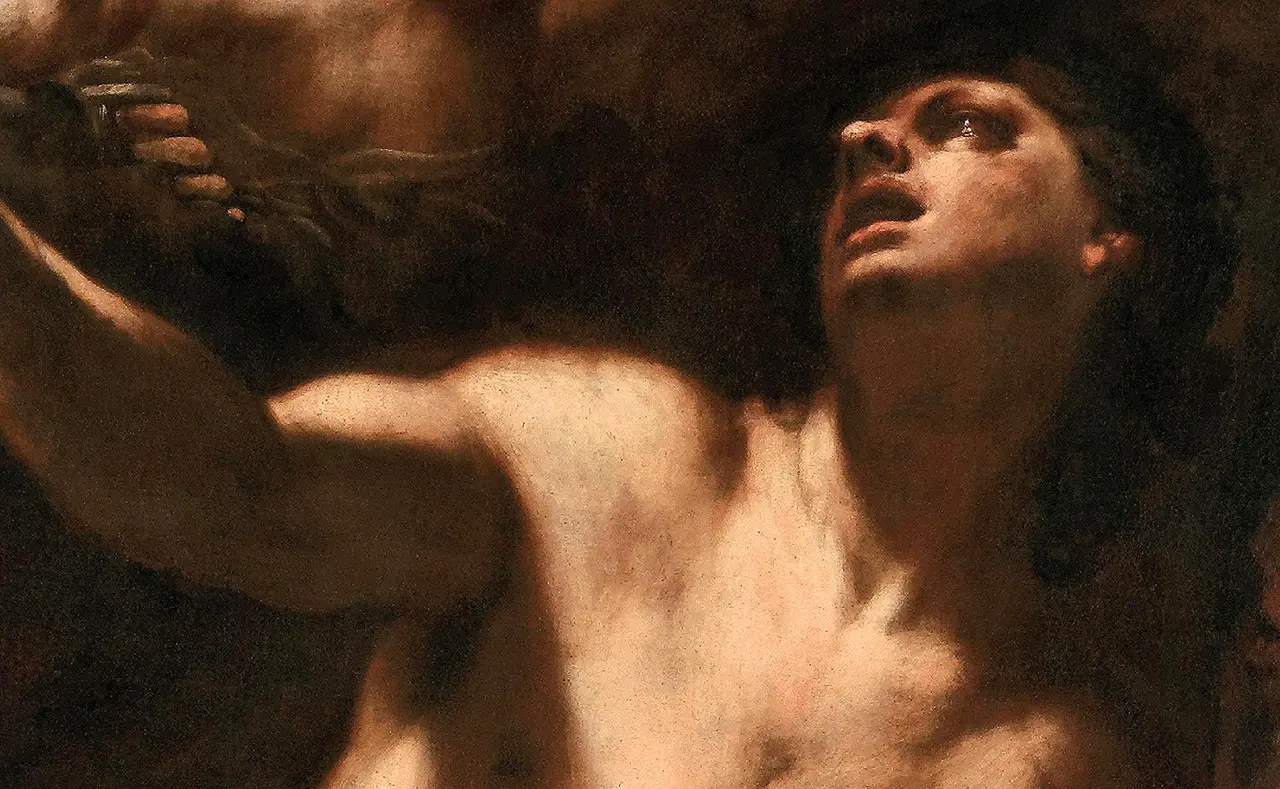 Automatically translated page.
An exhibition to celebrate Diamantini
From July 31 to October 17, 2021, Fossombrone celebrates a great artist to whom it gave birth: Giuseppe Diamantini. More than 60 works, mainly paintings and engravings, most of them from museums and private collections, have been collected in the exhibition spaces of the Church of San Filippo and Pinacoteca Civica. Also restored for the occasion were two works that have always belonged to Fossombrone, one of which is the Madonna and Child, St. Bartholomew and St. Catherine of Alexandria altarpiece kept in the sacristy of the town's cathedral.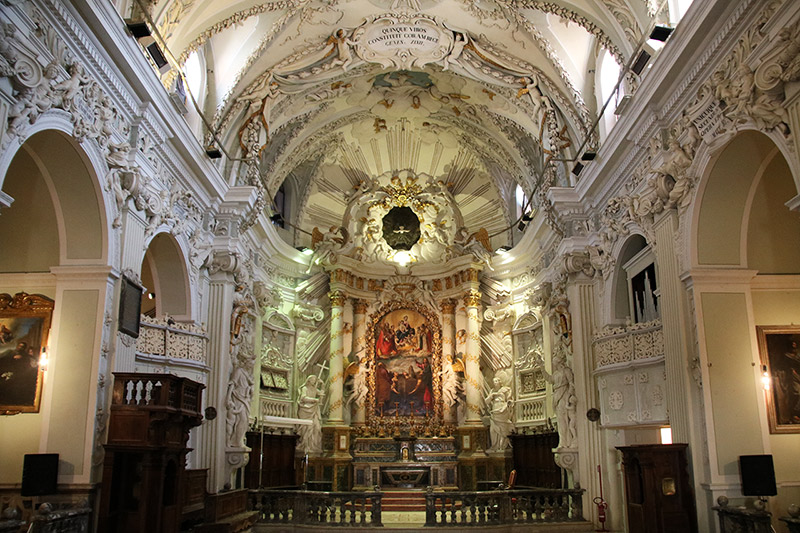 The interior of the church of San Filippo, one of the exhibition venues for the exhibition
For lovers of painting, this is an unmissable opportunity, a collection of Diamantini's works that allows one to trace a fairly complete artistic profile of him. At first glance, this does not seem like such a sensational event; there are many exhibitions that explore the path of a particular artist. However, with Diamantini the situation becomes more complicated. Unlike many of his famous colleagues, in fact, the Marche painter devoted himself mainly to production for private collectors. This means first of all that, due to documentation that is not always exhaustive, many works have been lost track of, and, above all, that when one wants to bring together a good number of specimens of Diamantini's production, there are many interlocutors to turn to, and organizational operations become really complex.
Still a lot to discover
Why was it decided to tackle this huge effort precisely in 2021? It's quickly said, to celebrate the 400th anniversary of its birth in 1621-or at least, that was the intent. Yeah, because apparently, not only Diamantini's work is difficult to reconstruct, but also his life. Precisely during the preparatory studies for the exhibition, documents were found that testify to the exact date of his birth, moving it two years later, to October 7, 1623. There's no denying it, Diamantini never ceases to amaze! Even his artistic output is difficult to pin down in terms of vastness and chronology: scholars struggle to determine the dates of execution of many of his works known today, and continually hope to stumble upon the lost ones sooner or later. There are indeed many preparatory drawings that do not correspond to any of his known paintings, and the same happens with some written sources, which speak of depictions to date that have never been seen. That is why it is so difficult to give an overview of Diamantini's art!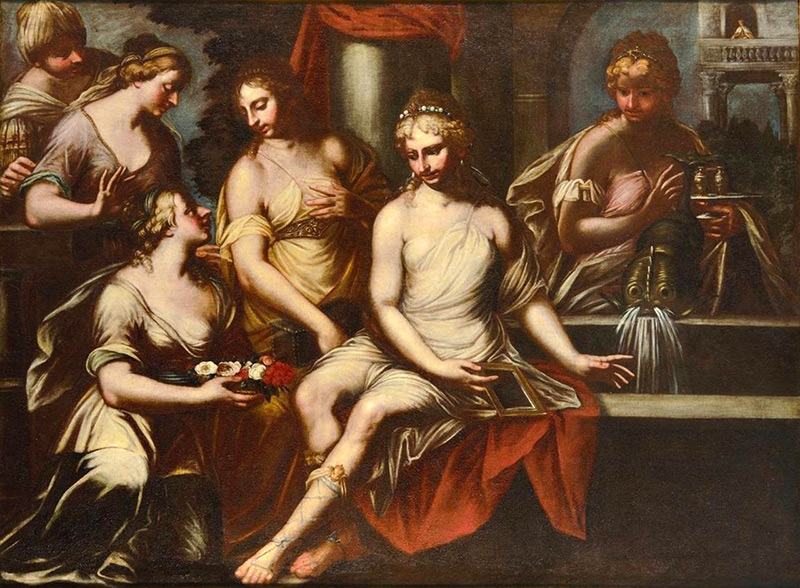 Bathsheba at the bath
What is certain is that he was a highly regarded painter and engraver, who devoted himself to mythological, historical and religious themes. The period between 1680 and 1689 represented the apotheosis for Diamantini : by now a true "fashionable" painter, with a workshop of his own, he produced numerous works, as always for the great Venetian patronage, but alongside his pictorial production he also had an intense activity as an engraver, such that he is considered one of the happiest expressions of the Venetian seventeenth century in the field of engraving.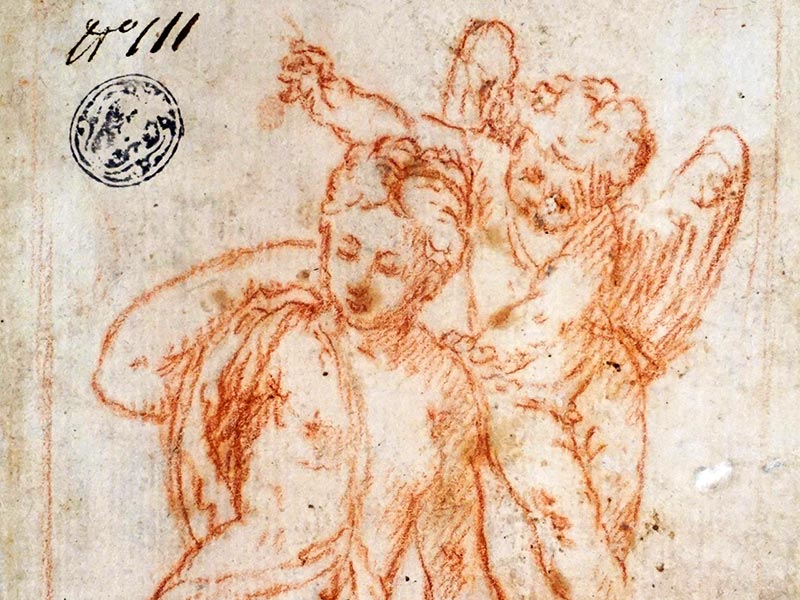 Study for Venus and Cupid, red stone
In Fossombrone
Despite his long stay in Venice and his successes in the Veneto, when old age forced him to reconsider his activity, he decided to return to Fossombrone, where he died seven years later, on November 11, 1705. Thus passed away a very versatile artist, admired for his painting, certainly, but especially for his engravings, which were very spontaneous, airy, made quickly but with such skill that, although they were not meticulous in their details, turned out to be striking as a whole.
Those who come to Fossombrone to meet the artist will be able to appreciate all these characteristics, will be able to take the unique opportunity to compare many of his works scattered around the world, and who knows ... maybe tomorrow in some museum they will recognize his style in some work of uncertain attribution ... never say never!
To make travel arrangements
The Map thanks: