3318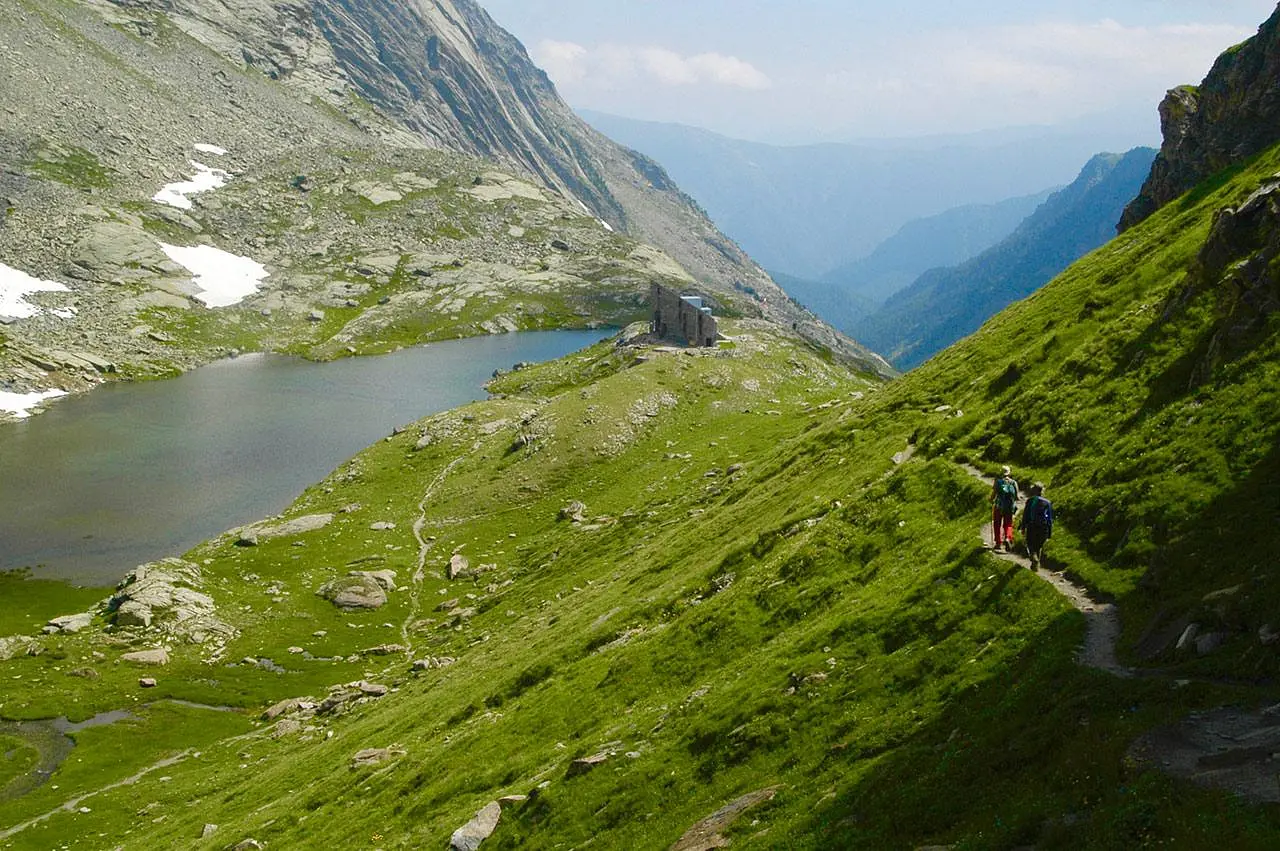 At the headwaters of the Po - 3 DI 4
Tour of Monviso - Day 3
When a trip is too good, the temptation to add a detour becomes irresistible!

Automatically translated page.
The Club Alpin Français refuge is located at the foot of the west face of Monviso. Seen from this side, the mountain has a mighty profile, but less lyrical than the Italian side. The French friends we made during petit déjeuner strongly disagree, but you know how our transalpine cousins are.
The plan is to descend the Guil valley for a stretch and then gain the pass that will get us back to Italy. The impression is that we are already on our way back, and it is perhaps for this reason that at an intermediate pass we are seized by an unhealthy idea: "What if we did this three thousand?" The peak that tempts us is Mount Losetta, 3054 meters to be exact, which we could have reached with a short detour, since we were already over 2800 meters.
Said and done and we are on the trail that rises along an easy rocky ridge. In the Occitan parlance of these valleys, the term 'losa' indicates that type of rock that crumbles into slabs, and in fact one has just the impression of proceeding on the edge of an immense slice of milfoil.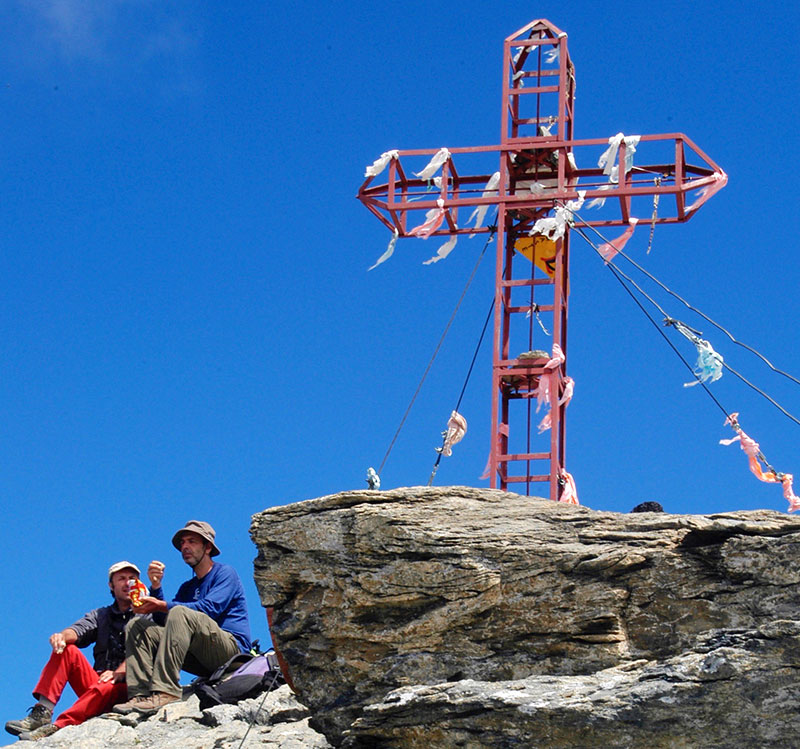 In our own little way, on the summit of Mount Losetta (m 3054), on the watershed between Italy and France
Having reached the summit without any particular heroics, we enjoy the achievement lying in the sun on a sloping slab. The metal cross at the summit has a locker with a register, and we arrange to make the feat official, which we can at least tell our grandchildren about. The scenery is impressive because the Losetta is just a prominence of the ridge that runs from west and east guiding the eye to the summit of Monviso. Getting there was not much, but now that we look around a certain giddiness is felt.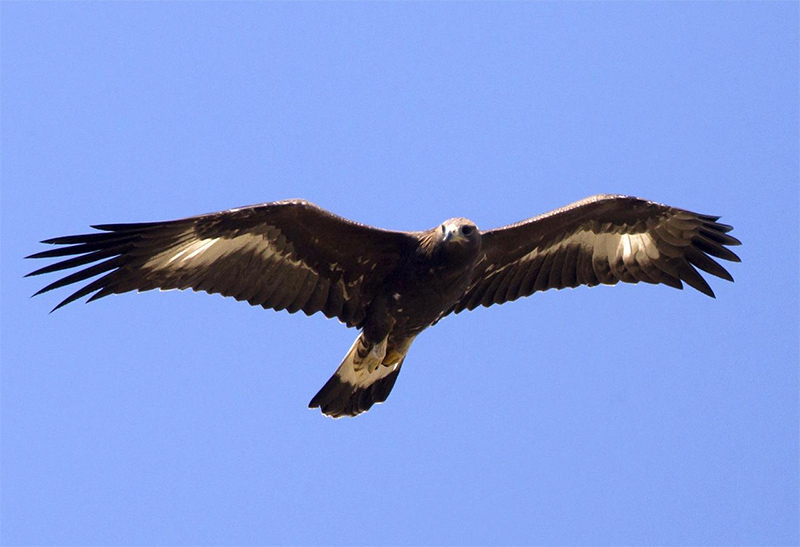 A young specimen of a golden eagle, recognizable by the still pale parts of its plumage
Intoxicated by the ascent, the rest of the day goes by as if we are now masters of those valleys. We spot a golden eagle, formidable, but for a moment we hoped it was a lammergeier, the legendary lambing vulture that has been flying over the Alps again for the past few years. We cross the watershed at Col de Vallant, elevation 2815, and start to descend along the valley that eventually connects to Val Varaita. We travel on a half-steep trail that at one point opens the view of a small lake, at the edge of which we then spot our destination, the Vallanta refuge, elevation 2450.
Itinerary
2
Toward the Alpetto Refuge (2270m)
4
On Mount Losetta (3054m)
5
Through the Forest of the Alevé
Collections
Discover places and related research
The Map thanks:
Index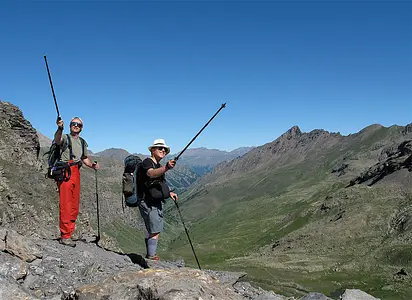 INTRODUZIONE
At the headwaters of the Po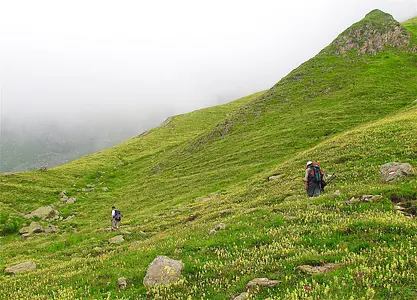 1 di 4
Tour of Monviso - Day 1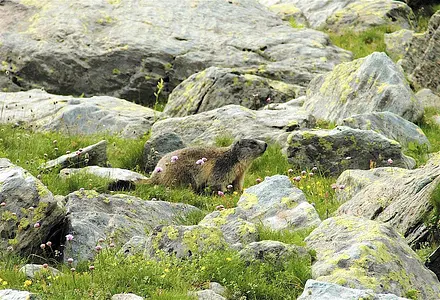 2 di 4
Tour of Monviso - Day 2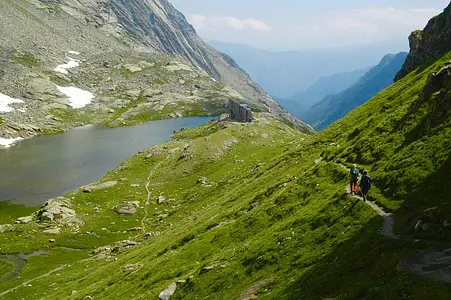 3 di 4
Tour of Monviso - Day 3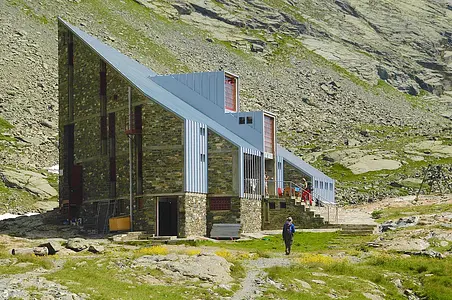 4 di 4
Tour of Monviso - Day 4
Collections
Discover places and related research