3317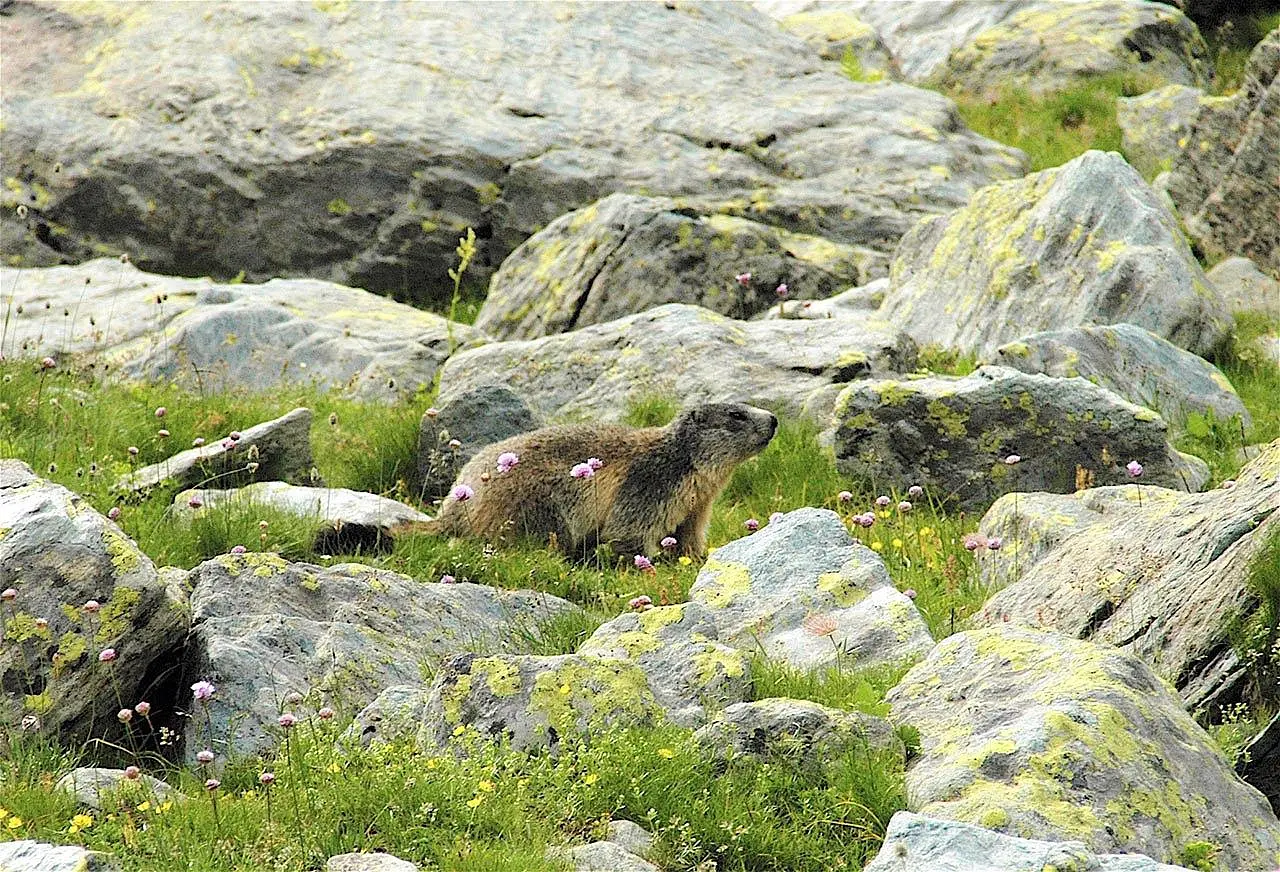 At the headwaters of the Po - 2 DI 4
Tour of Monviso - Day 2
From Alpetto Location to Réfuge du Viso: new encounters

Automatically translated page.
A whole different story: glorious day, not a cloud in the sky, the grass glistening. We look around and succeed in the first intent of a long list: to spot Lanza's salamander, a rare high-mountain amphibian. There it is, shiny and black splashing in the dew.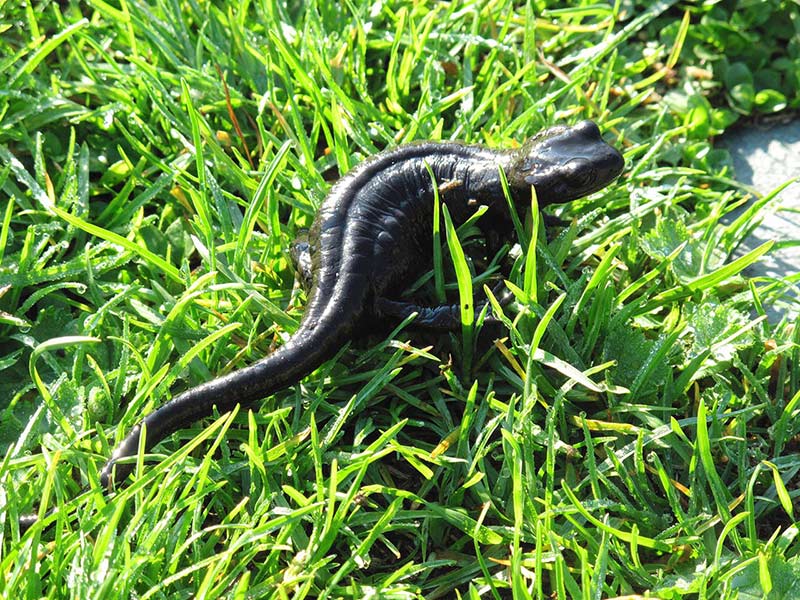 Lanza's salamander, a rare amphibian exclusive to the valleys rising to Monviso
The trail snakes up a slope among blooming rhododendrons. Magical. Then it continues through low clouds, rock scree and small lakes to Rifugio Sella, elevation 2640, at the foot of Monviso's east face. A historic site of Italian mountaineering, dedicated in 1905 to Quintino Sella, founder of the Italian Alpine Club. The classic route to the summit, 1,200 meters higher, starts here, and today there will be traffic judging from the rock climbers tinkering on the esplanade. In our interpretation of the Monviso tour, we decide to cut through the Po valley via Pian del Re, elevation 2020: parking lots overflowing and hut under siege, we don't fall into the temptation to scamper around the point marked "Here the Po rises." Rather, we are intrigued by an enclosure with a billboard: "Parco del Po Cuneese - Torbiera di Pian del Re," which graces us with a surprising flourish. It is the favorite habitat, we read, of our beloved salamander, holed up waiting for it to escape.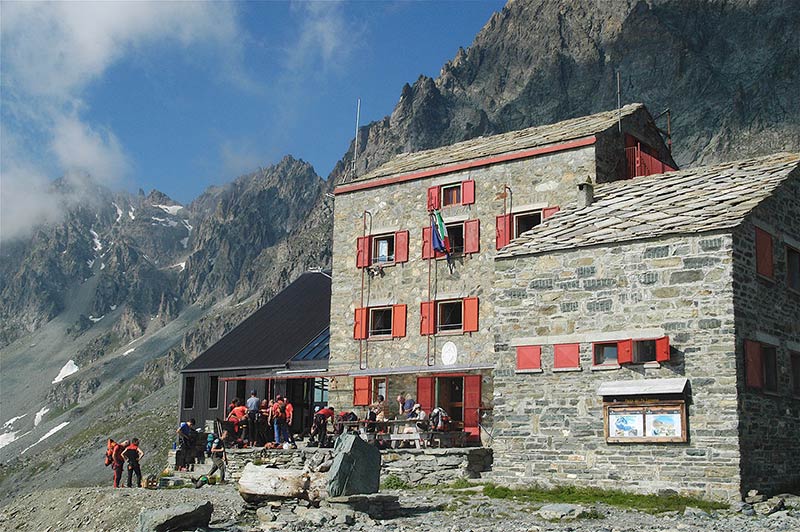 East face of Monviso: the Quintino Sella refuge (m 2640), an iconic place of mountaineering
We resume our ascent in the direction of Buco di Viso. Curious name. The French call it 'Përtus,' pertugio, a term that better renders the idea of this passage opened in 1481 between the two sides to shorten the connection between the Po valley and the Guil valley, that is, between the Marquisate of Saluzzo and the regions beyond the Alps. It is less than 100 meters long, but it is hard to believe that caravans of mules passed through such a tunnel for centuries. We reach an altitude of 2882 in very narrow hairpin bends that touch a small barracks of the old Frontier Guard. The current of frigid air coming out of the Hole makes us pull sweaters and caps out of our backpacks. Dark, damp and rough bottom, claustrophobic experience just enough.
Grappling with a wall of snow at the French head of the Buco di Viso (m 2882)
With final surprise: a wall of snow at the exit, it will be three meters and we have to chain to pass the backpacks and then hoist ourselves somehow into the dazzling light with which France welcomes us. Boy, what a day! The valley is beautiful, populated only by ibexes and marmots; we descend it expeditiously and silently toward the Refuge du Viso, altitude 2460.
Itinerary
2
Toward the Alpetto Refuge (2270m)
4
On Mount Losetta (3054m)
5
Through the Forest of the Alevé
Collections
Discover places and related research
The Map thanks:
Index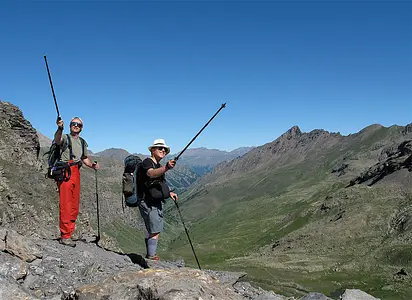 INTRODUZIONE
At the headwaters of the Po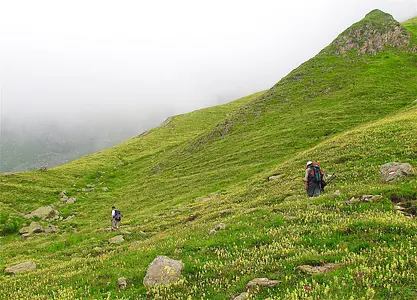 1 di 4
Tour of Monviso - Day 1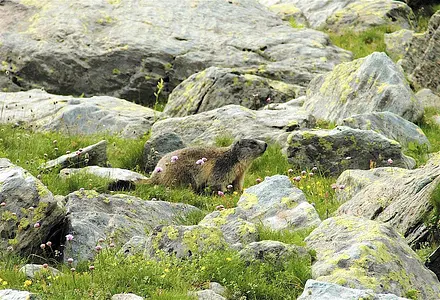 2 di 4
Tour of Monviso - Day 2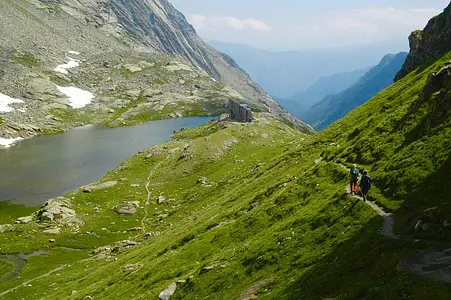 3 di 4
Tour of Monviso - Day 3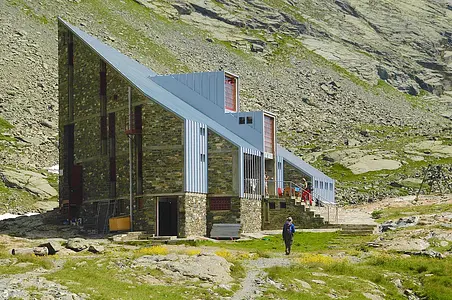 4 di 4
Tour of Monviso - Day 4
Collections
Discover places and related research