3316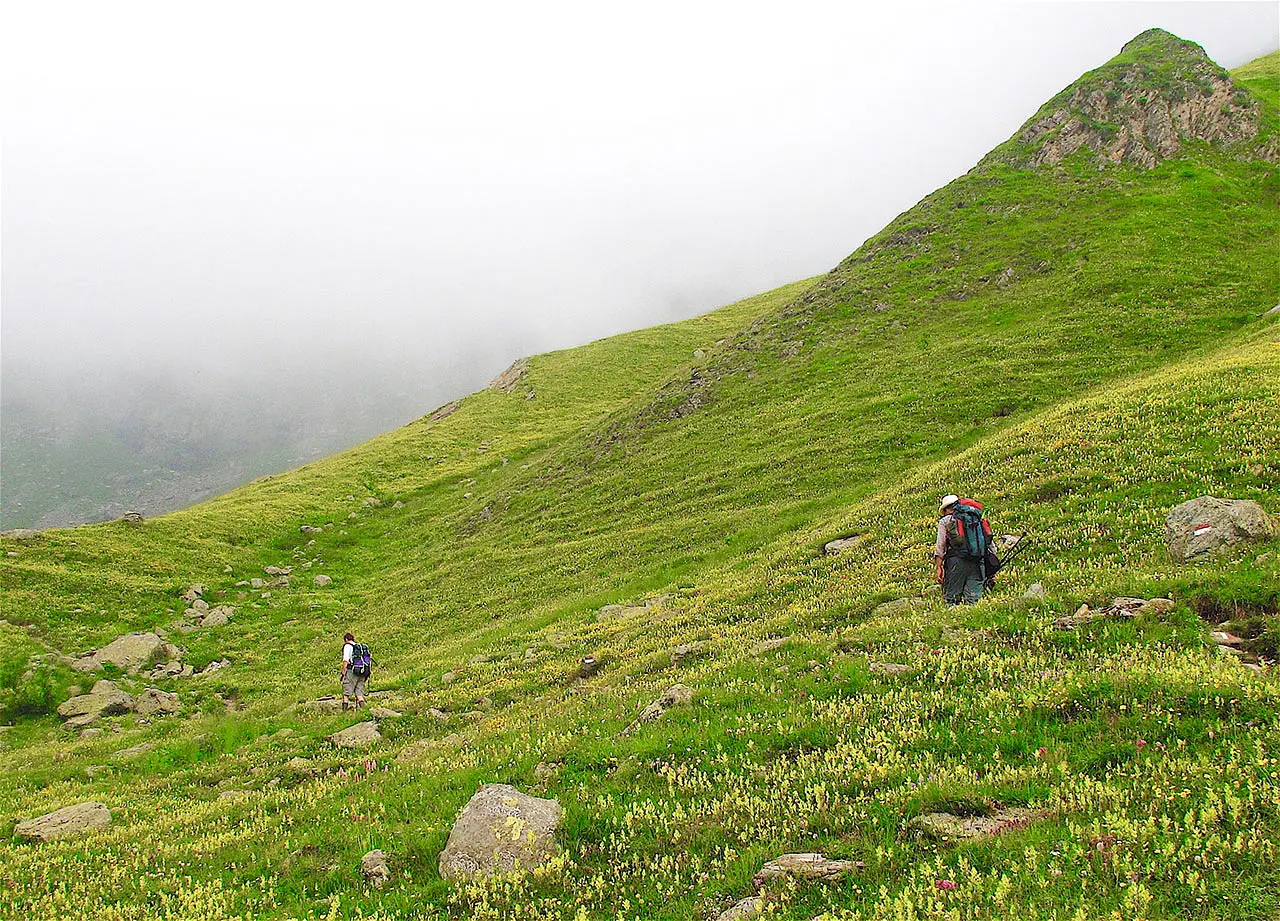 At the headwaters of the Po - 1 DI 4
Tour of Monviso - Day 1
From Quintino to the Sella Refuge: the adventure begins!

Automatically translated page.
So here we are on our way, but with already the first unforeseen event to face: the Sella refuge, the usual starting point of the Tour of Monviso, is already full for the night, which would suit us fine, but not all ills come to harm, because there is room in the nearby Alpetto refuge and in the end we will be better off that way. Landmark of the approach trip is Saluzzo, which has Monviso in the background and is already a sight. Then it's up the Po valley to Paesana, diverting then to Oncino, at 1220 meters, where the asphalt ends. And here the adventure begins.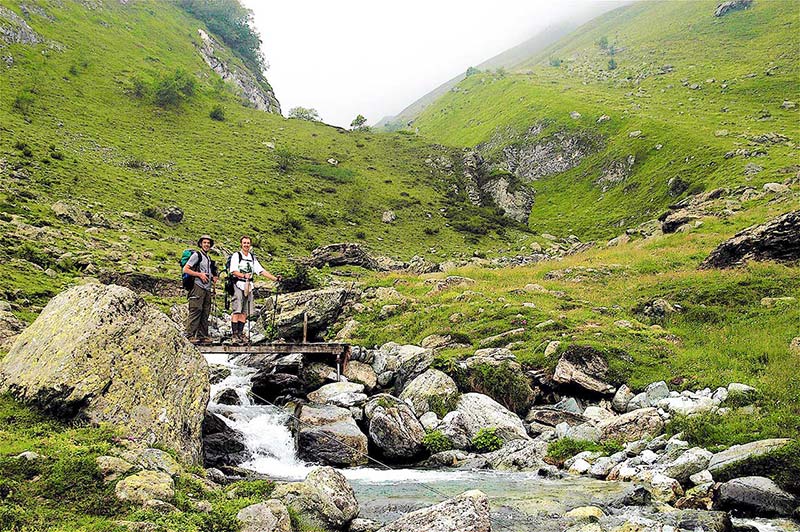 From Saluzzo to Oncino (m 1220): start-up souvenir photo in the Alpetto valley.
The guidebook warns, "on summer afternoons, possible fog in the valleys," and we cheerfully go to meet it. The mule track goes up the Alpetto Gorge lightly at first, passing and re-passing one of the high branches of the Po several times. By the way, don't listen to those who make it originate at Pian del Re because it is just a convention. The river actually takes body from seven streams descending from the valleys of Monviso. We fill our canteens with that noble water, the first act of our tribute to the mountain.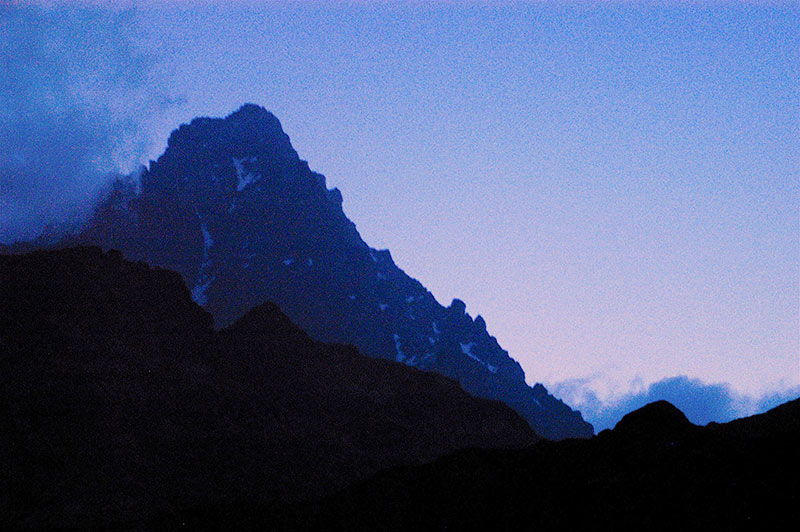 At dusk the "King of Stone" makes its appearance behind the Alpetto refuge (m 2268).
Then the road becomes a path and higher still it becomes a trail among the lush grass, which at moments is covered with yellow-blue blooms. Still in the fog: 110 percent humidity, we feel like saying from what we sweat. As evening falls, it seems unreal to us to catch a glimpse of the lights of the hut, just in time to sit down to eat. We are at elevation 2270, a thousand meters of elevation gain to begin with. The sky becomes clear again and in the twilight we can see the outline of the Stone King right above us. Boy, what a mountain...
Itinerary
2
Toward the Alpetto Refuge (2270m)
4
On Mount Losetta (3054m)
5
Through the Forest of the Alevé
Collections
Discover places and related research
The Map thanks:
Index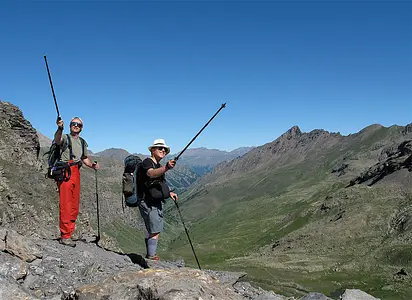 INTRODUZIONE
At the headwaters of the Po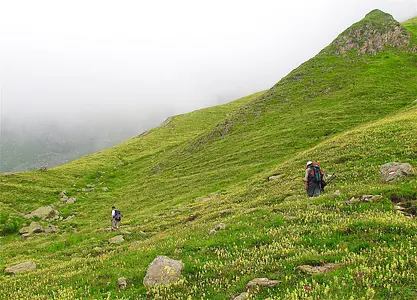 1 di 4
Tour of Monviso - Day 1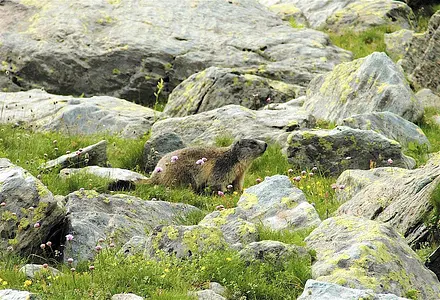 2 di 4
Tour of Monviso - Day 2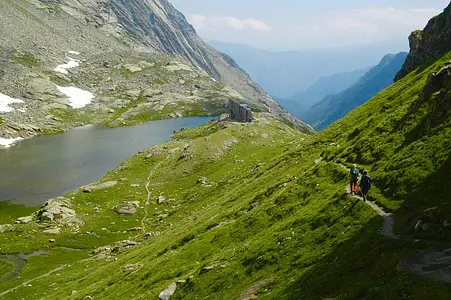 3 di 4
Tour of Monviso - Day 3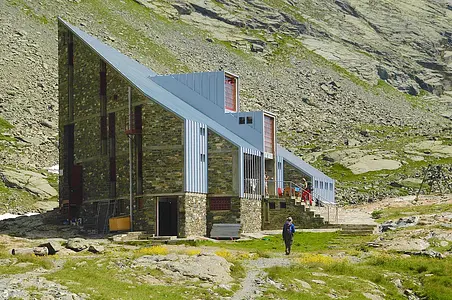 4 di 4
Tour of Monviso - Day 4
Collections
Discover places and related research