1766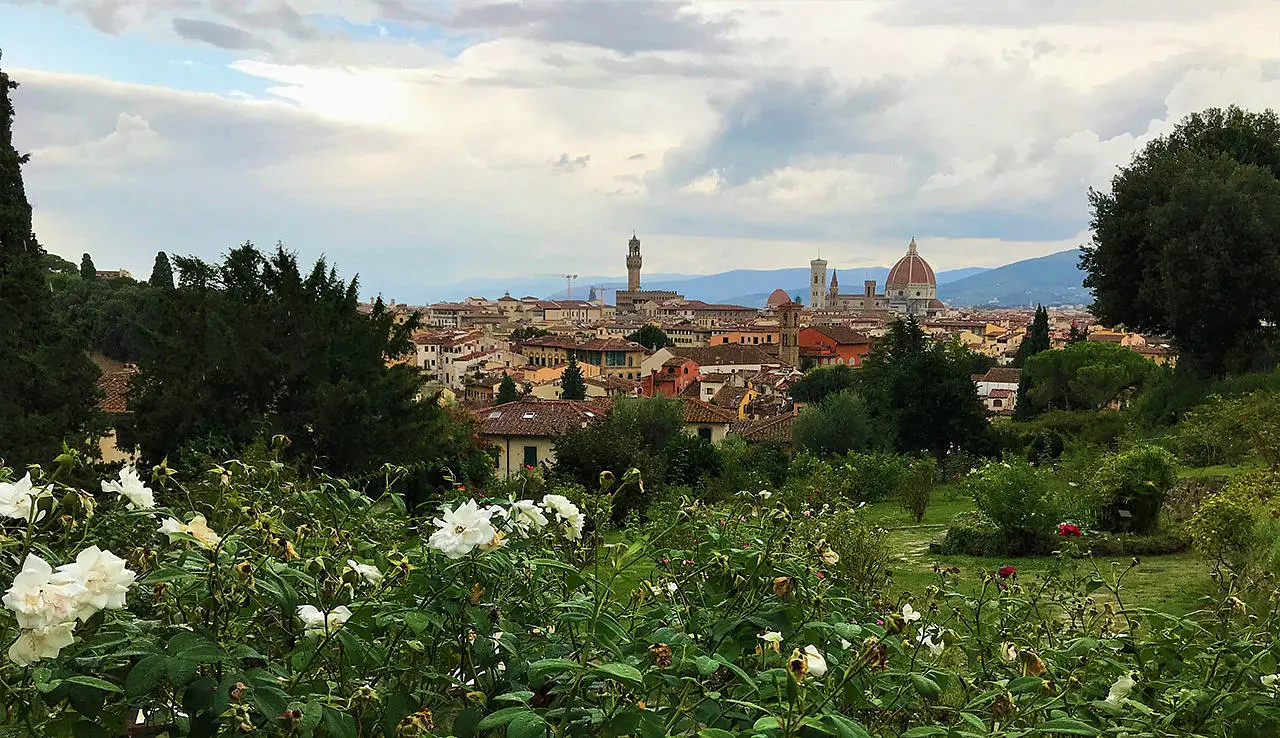 Rose Garden
A flowering oasis of art and harmony in the heart of Florence

Automatically translated page.
What it is and where it is
Located on the top of Colle Miniato, with the entrance at the top of Viale Poggi, the Rose Garden is a flowery balcony overlooking Florence, embellished not only by the beautiful flowers but also by the poetry of Folon's sculptures that, scattered among the roses, create a space of absolute beauty. A true open-air museum where art and nature harmoniously embrace. A romantic, and to most unknown, walk that fills the eyes with enchantment, just minutes from the crowded city center.
Why it's special
More than a thousand varieties of ornamental flowers decorate this 'French-style' garden: of these, 350 are the types of classic and old roses, a veritable kaleidoscope of colorful petals! Peeping out here and there are the extraordinary works by sculptor Jean Michel Folon, given by his widow to the city of Florence.
Not to be missed
The dance between art and nature makes for perfect enchantment, but there is one more surprise, a suggestion from the East, donated by the city of Kyoto. It is a beautiful Japanese garden "Shorai-teien," with a seven-story waterfall and a tea pagoda. For a completely relaxing break.
A bit of history
Jean Michel Folon arrived in Florence from Belgium at the age of 20 but immediately established an elective relationship with the city. He began his career first as a draftsman, then as a painter, devising a style all his own and a strange character who wanders almost lost in an uncertain world. Since the 1990s he has also turned to sculpture and, through imagination, lightens the heaviness of bronze. That little man on the canvas now occupies a space and, meeting him in the Garden, he immediately enters into dialogue with a part of us.
Trivia
The garden originated in 1865 when the City Council, in anticipation of the move of the capital of Italy from Turin to Florence, commissioned Giuseppe Poggi to draw up a plan for the restructuring of the city on the left bank of the Arno River.
To make travel arrangements
Collections
Discover places and related research
The Map thanks:
Collections
Discover places and related research