211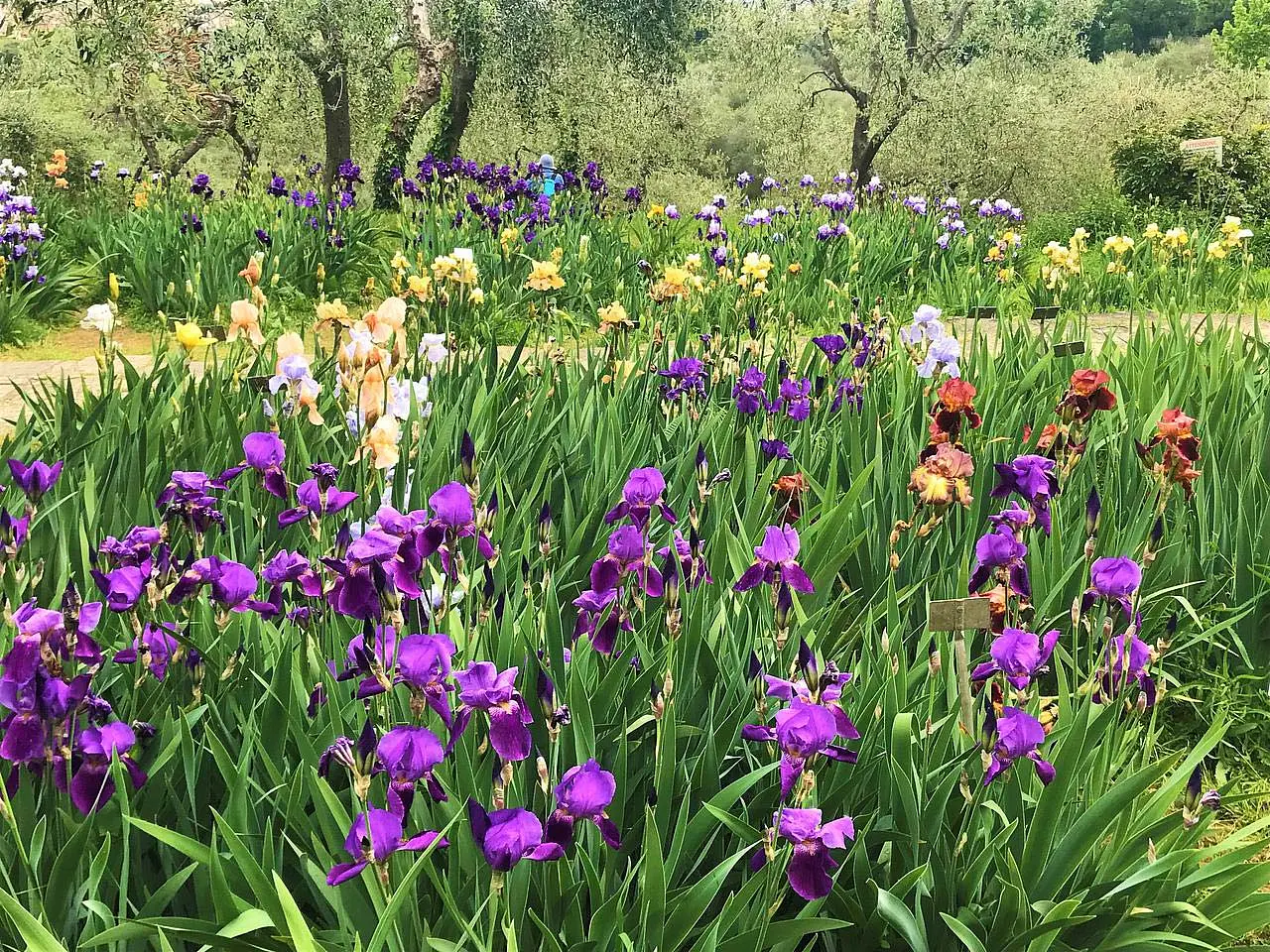 Iris garden
Scenic mosaic of colorful petals

Automatically translated page.
What it is and where it is
The somewhat dim entrance doesn't hint at the spectacular riot of color that unfolds beyond the gate. Yet in the heart of Florence, in Piazzale Michelangelo, the Iris Garden offers a corner of paradise. It is a terraced area of about two and a half hectares articulated in cobblestone paved lanes, steps and piazzas embellished with 2,000 varieties of irises from all over the world. There is no shortage of a pond dedicated to the cultivation of Japanese irises.
Why it's special
Every year the opening of the Garden is eagerly anticipated. The sight is impressive: a colorful expanse of irises of every type and color unfurls before the eyes. The petals, light, flutter like Tibetan prayers with every breath of wind. And sooner or later visitors can't resist: they slip out their cameras and wander among the flowers like bees, looking for the perfect shot. Some stroll, some relax sitting on a bench in the shade of an olive tree, some enjoy the splendid view of the city of Florence.
A bit of history
The birth of the Iris Garden dates back to 1954 and is closely linked to the passion for flowers of Flaminia Specht and Nita Stross Radicati, who organized the 'Florence Prize,' an annual International Competition that still rewards the best Iris varieties. Designed by architect Prof. Giuliano Zetti, the Garden was inaugurated in May 1957 and was gradually enriched by sought-after collections from Italian and foreign growers.
Curiosity
It is generally believed that the symbol of the city of Florence is the lily. Instead, it appears that it is a stylization of the white iris, or Iris Florentina, which grew abundantly in the valleys of the Arno River during the Florentine Republic. Contributing to this thesis is the original image on the Gonfalone of Florence of a white iris on a red background. The same symbol was printed on the florin, one of Europe's most stable coins until the 16th century.
To make travel arrangements
Collections
Discover places and related research
The Map thanks:
Collections
Discover places and related research