2965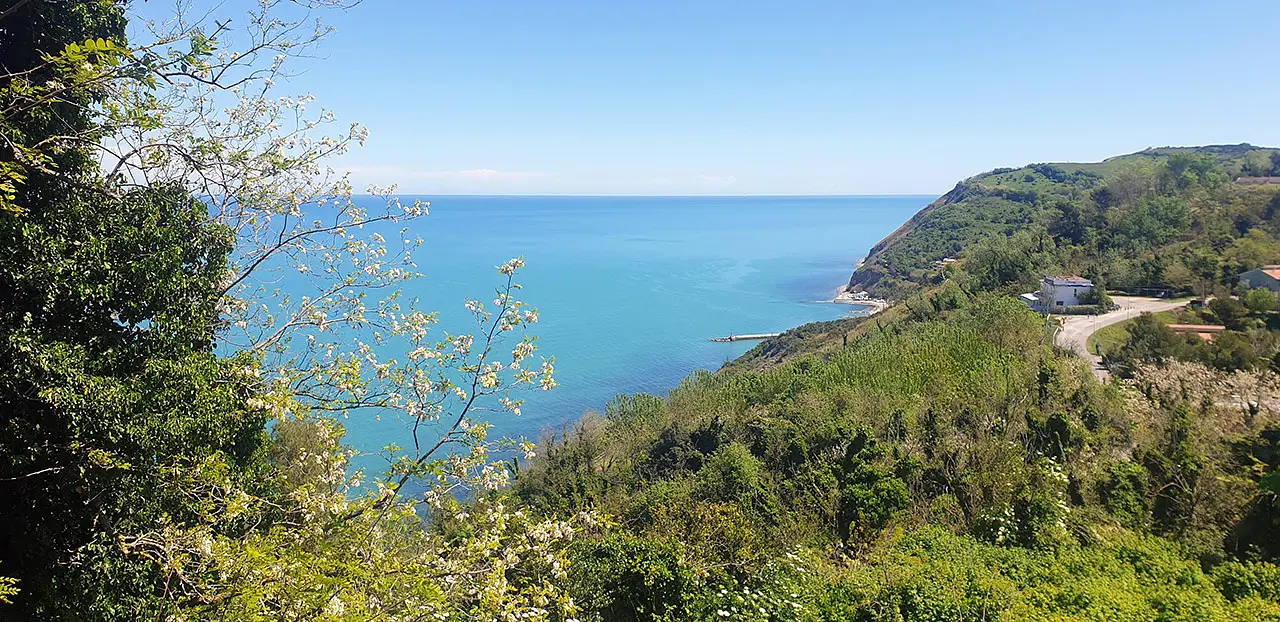 Gabicce: beyond the sea
San Bartolo Park recounts the love between the sea and the hills

Automatically translated page.
What it is and where it is
Gabicce is a place that encompasses a double, fantastic nature, two sides of the same very precious coin. Here, in fact, coexist the crystal-clear turquoise of the Adriatic Sea at Gabicce Mare and the vivid green of the Monte San Bartolo Park accessed from Gabicce Monte. Sea and hill, two entities where emotions travel on bike wheels or through long walks, immersed in nature. Two poles that come together through the sinuous pathways, offering unparalleled views.
Why it is special
The Monte San Bartolo Park perfectly reflects the dual nature of Gabicce: encompassing the living cliff overlooking the sea and the hilly rural landscape, in fact, it in turn unites the sea and the mountain in a truly special embrace. One of the entrances to the park is the charming village of Gabicce Monte. Perched on a promontory, it promises vast views of the coast but also of the hinterland. This is how people like to get lost in the narrow alleys of its historic center before venturing out to explore the paths that lead from here to explore the mountain.
Not to be missed
Among the paths that cross this magnificent territory, the "Sentiero del Coppo" stands out, where one comes across the "Fonte del Coppo" from which rises a beneficial and healing water. But this is not the only surprise of Mount San Bartolo. There is a place called the "roof of the world" because from here the view is lost to infinity, 360 degrees, from the sea to the Apennines. And what a breathtaking view!!! The sun rises and sets over the sea: a unique and ... incredibly romantic sight.
Trivia
The waters of the sea also have a story to tell. Even today, if you walk in the part of the coast covered with small pebbles, there are those who see in them not just ordinary pebbles, but the fragments of the ancient and legendary city of Valbruna, which myth says disappeared due to the effects of a gigantic explosion. On the clearest days, when the water is perfectly clear, swimmers and divers still like to look in the geological concretions of the seabed for the roads and remains of this Gabicce Atlantis.
To make travel arrangements
Collections
Discover places and related research
The Map thanks:
Collections
Discover places and related research