2526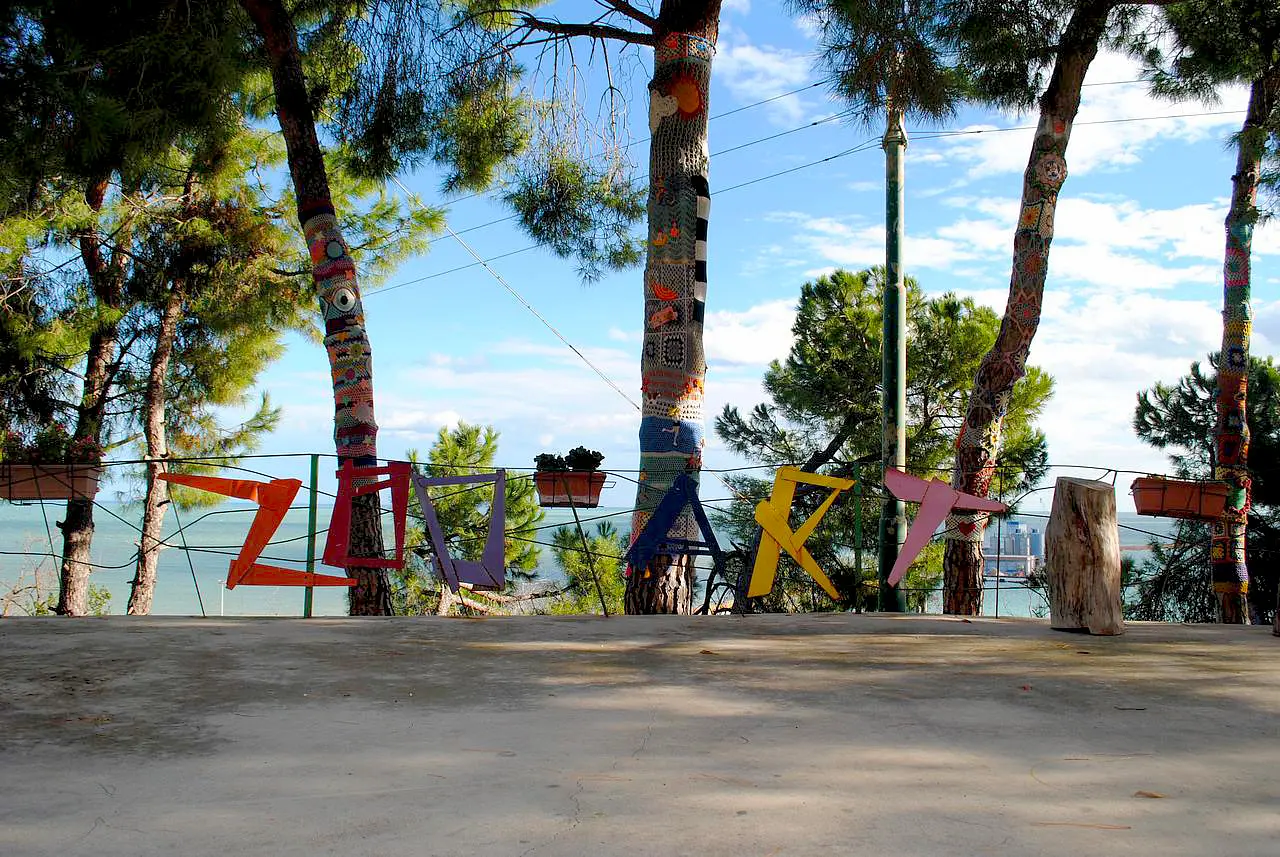 Cages open to creativity: Zooart
An unexpected place where art makes everything possible

Automatically translated page.
What it is and where it is
What does the expressive freedom of art have to do with a zoo, a sad prison for helpless exotic animals? Nothing, or so we are used to thinking. In Ortona, however, things are a little different: the old zoo has found new life thanks to a visionary cultural association. The cages, no longer prisons, become creative places. Visitors do not parade past the bars, but enter the environments, attracted by the colors and shapes of contemporary artworks, which, unlike animals, live as free as air. Ortona's is a world turned upside down, so far from the original that it even has to change its name, becoming Zooart.
Why it is special
Zooart is life, change, unexpected. It is upside down, it is an interplay of opposites. What was abandoned now teems with life and creative force, where you would expect captivity there is freedom, what was closed is now open, melancholy has been replaced by joy. The stillness of a zoo unable to change has become the constant flow of people, art, painting, sculpture, music, photography, cineforums and live performances. And it is precisely the need for this constant change that makes Zooart an event that is repeated and reinvented year after year, in the summer, when we all feel most like partying and adventure.
Not to be missed
The Association's youngsters also take care of the surrounding greenery, which is how they unearthed the rails of the historic funicular railway that led to the station and the busy beach below from 1891 to 1943 and was bombed during World War II. A heritage to be enhanced. That's why they plan to make it a funicular museum and a perfect place for showing films and organizing events. A place to visit to give them confidence, supporting a formula that can and should inspire young and old alike.
A bit of history
The story of Zooart is the story of reclaiming a space, there where there was a small municipal zoo in the 1980s, just below the last part of Ortona's Eastern Promenade. The unlikely zoological venture was soon abandoned, and the cages and the entire green area overlooking the sea were left to neglect. Since 2006, thanks to the Zooart Ortona Cultural Association, it has been home to one of the most important art festivals in Abruzzo, and the cages have been thrown wide open to all forms of creativity.
Trivia
Ortona'sfunicular railway has a special history: in the late 1800s it was a futuristic and innovative project, with a maximum gradient exceeding 50 percent and climbing up the side of the hill. It operates with a counterweight mechanism entrusted to human discretion, too delicate for the braking system. Within days of the inauguration a serious accident causes several injuries and after just 3 years the service is suspended. It would be necessary to wait until 1925 to see it back in operation: the electrically operated "Funicular Rapino."
To make travel arrangements
The Map thanks: