4145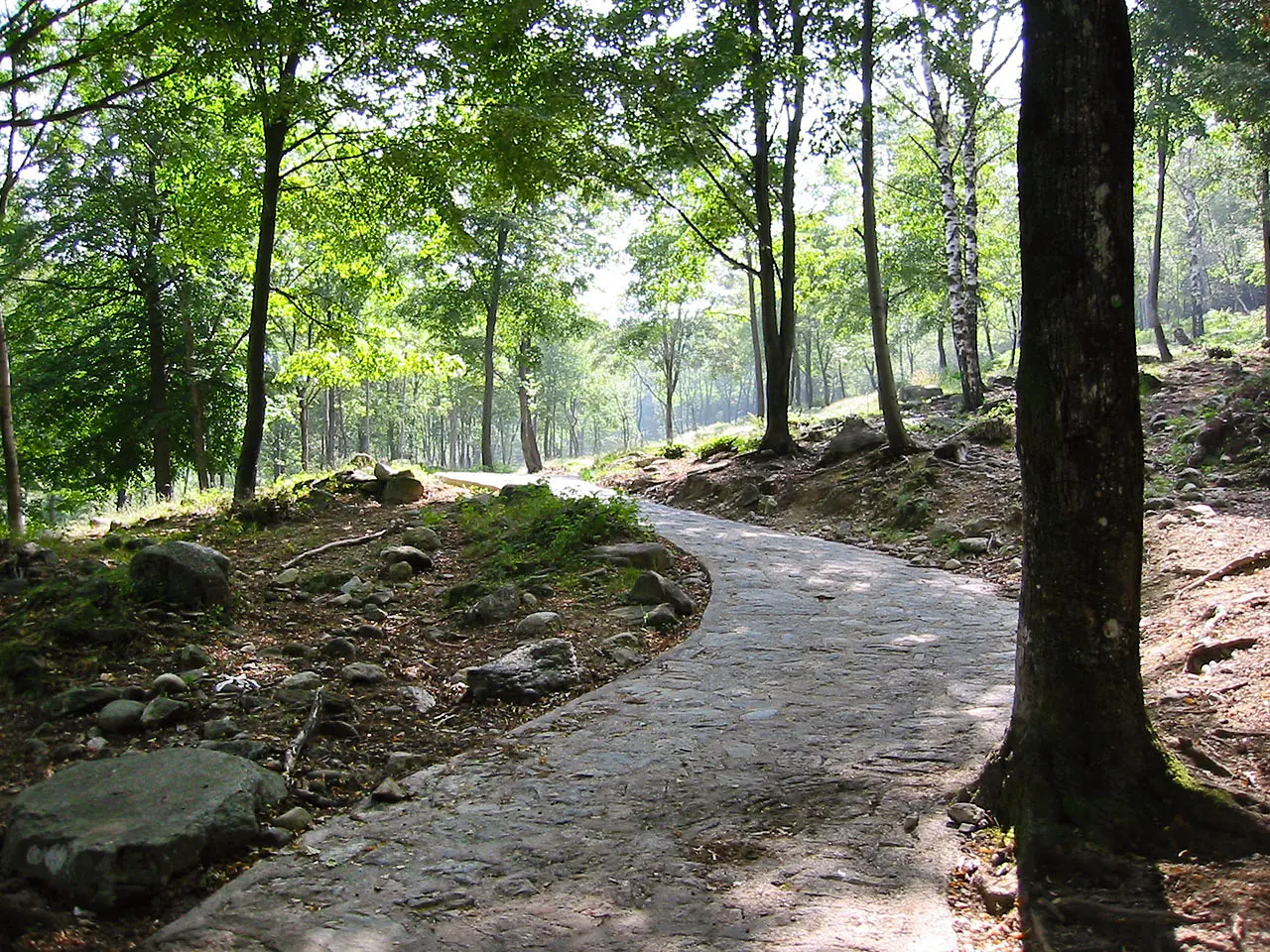 Rezzago Earth Mushrooms
The ephemeral wonder of nature
Automatically translated page.
What it is and where it is
From the village of Rezzago a path leads into an unusual landscape of earth pillars supporting erratic boulders. To look at them they are very reminiscent of huge mushrooms. and immediately one feels like Alice in Wonderland. Contrary to the fairy tale, however, we are not in an enchanted forest, but in the presence of "Earth Mushrooms, " scientifically known as "Erosion Pyramids." They are curious natural architectures found on the right side of the gorge traversed by the Rezzago stream, a tributary of the Lambro River.
Why it is special
To make this vision even more magical thinks the ephemeral nature of the pyramids. When the ground, gradually eroded by weathering, can no longer support the boulder, it falls and the "mushroom" turns into a "cone," which is gradually destroyed by rain and wind. It is a perfect opportunity to be able to get in touch with the cyclical nature: as time passes, the mushrooms grow longer and thinner, until, having collapsed the "cap" the minute "stem" remains, which is eroded rapidly. All while new mushrooms begin to form in a continuous cycle of becoming.
Not to be missed
The walk continues until meeting the Enco chestnut grove. This is a public grove, created and maintained thanks to an ancient Germanic law, the "jus plantandi." Thanks to this law, the inhabitants of Rezzago since 1721 have been allowed to own and cultivate their own plants on public land. Step by step we arrive at la Braga, a characteristic pastoral hut located on a natural terrace from which it is possible to observe the chestnut grove. After passing a small bridge, you return to the residential core of Rezzago.
A bit of history
"Mushrooms" are forms of erosion that consist of a pyramid of earth and pebbles topped by a boulder, often erratic. They arise exceptionally in the interaction of geological and climatic factors and from the gradual washout of moraine deposits abandoned by retreating glaciers.
Curiosities
The "Mushrooms of Rezzago" arise in an area of about 50 hectares that was classified in 2003 as a Natural Monument and Protected Area of the Lombardy Region.
To make travel arrangements
The Map thanks: