160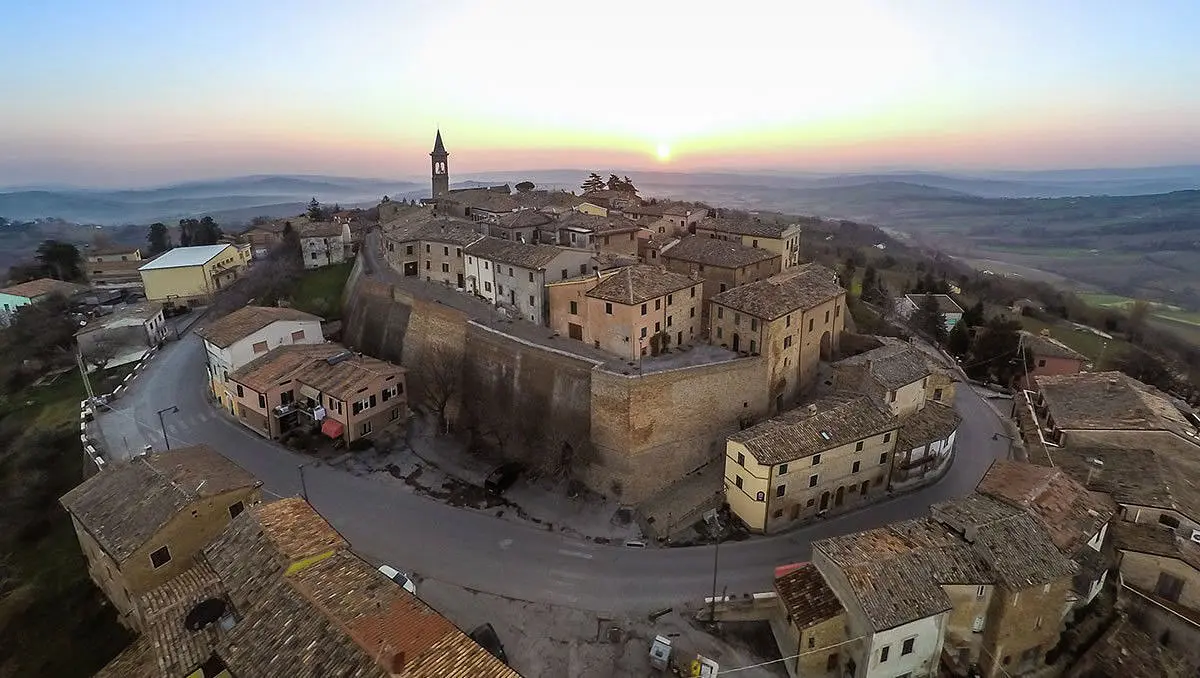 Fratte Rosa
Village of clay and valuable shards



Automatically translated page.
What it is and where it is
A spiral of characteristic pink brick dwellings unravels around the top of a hill: this is what Fratte Rosa looks like, an ancient village enclosed by medieval walls, between the valleys of the Cesano and Metauro rivers. All around, the gentle lines of the hills accompany the eye all the way to the marina and frame this strip of clayey land, from which originates the centuries-old tradition of terracotta, better known as the cocci di Fratte Rosa.
Why it is special
Just as the elements of an equation establish an exact relationship with each other, the production of terracotta utensils establishes a symbiotic relationship with Fratte Rosa that embraces the characteristics of the soil, its history and craft traditions. Even today, the ancient knowledge of the potter's art is preserved within the workshops. The hallmark of the originality of local production is the typical eggplant-colored glaze that gives the artifacts an extraordinary luster.
Not to be missed
Of undoubted interest is the itinerary in the sign of terracotta that moves its steps from the center of Fratte and winds its way to the discovery of the wonders kept there. The starting point is the 14th-century Pozzo Malatestiano, behind the Municipal Palace, whose underground ducts have also been recovered; to follow, the workshops of the master potters and, last but not least, the Demoetnoantropologico delle terrecotte museum, housed in the splendid 13th-century convent of Santa Vittoria. The ceramic heritage it contains enshrines, once again, the profound synergy between the local area, culture and art.
A bit of history
It may be hard to imagine today, but during the medieval period Fratte Rosa experienced a period of considerable prestige: first from a built-up area to a fortified fortress, then to become part of the State of Ravignana, subject to the Classensi monks of Ravenna, of which it was the capital. Its dominion grew to encompass the area from the Cesano River to the Metauro River.
Curiosities
Very characteristic is the nearby hamlet of Torre San Marco with its city walls: in ancient times, together with Fratte Rosa, it was part of the Ravignana estates. In the heart of the village stands the 18th-century church of San Marco.
To make travel arrangements
Collections
Discover places and related research
The Map thanks:
Collections
Discover places and related research