2795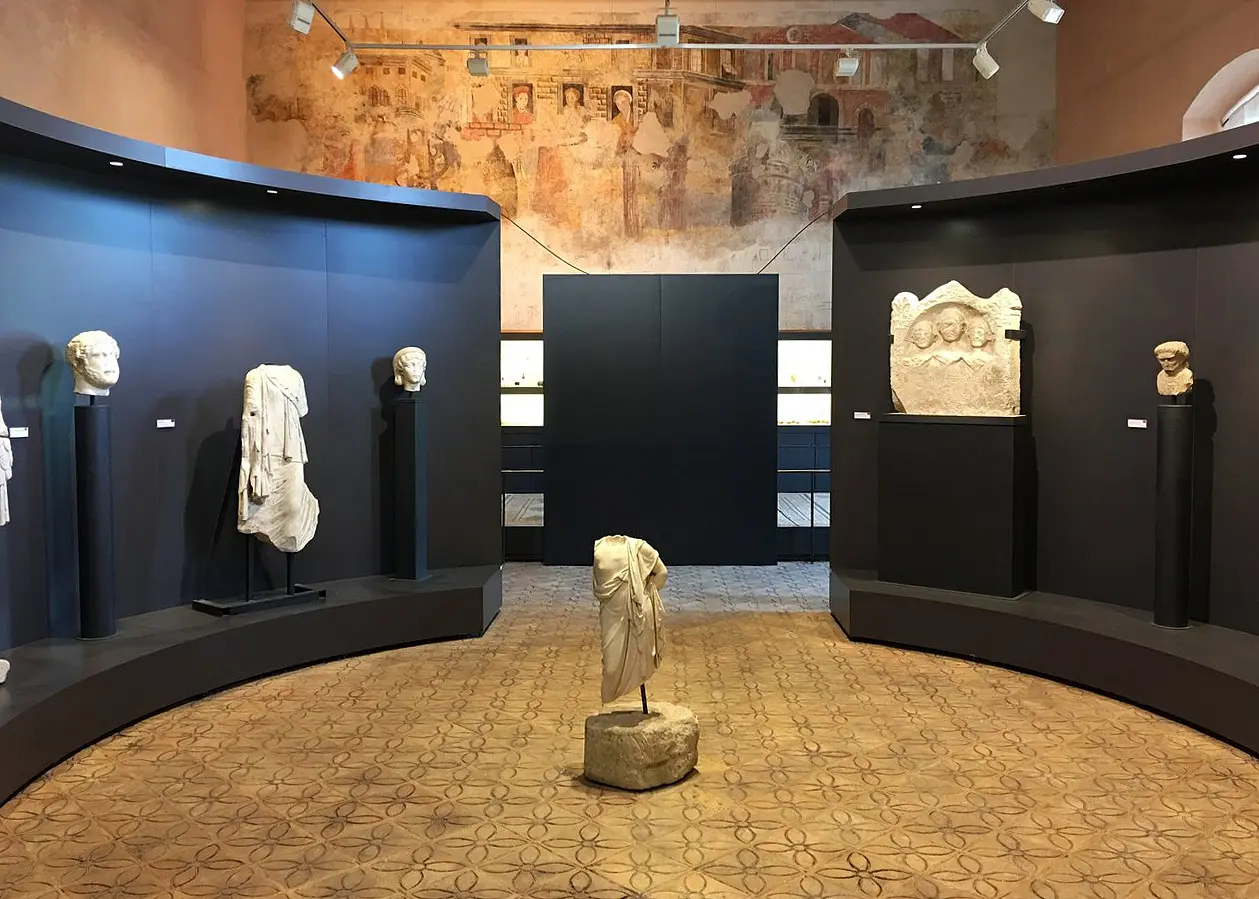 Fossombrone: the ancient Forum Sempronii
A walk through the days of Ancient Rome

Automatically translated page.
What it is and where it is
The name Fossombrone derives from the Roman settlement that stood not far from today's inhabited interior: Forum Sempronii. If anyone was wondering what the town must have looked like at the time, they will not have to make too much effort of imagination to answer: numerous remains have been found that, protected by archaeological areas or told inside a museum, tell in great detail about life in Ancient Roman times.
Why it is special
There are indeed many structures that can reveal to us the grandeur and importance of Forum Sempronii, and walking around discovering them one feels like a tourist in space and time, catapulted into a remote era: a domus with a Corinthian atrium and valuable floor mosaics; the original pavement of the Flaminia and the city's decumanus minor, the street parallel to the consular road which, paved with Furlo stones and visible for over 100 meters is lined with an ancient sewer; two minor hinges; a large bath complex with at least twenty rooms, arranged around a central courtyard, equipped with basins and channels for water and heating; and a large apsidal room with mosaic flooring (perhaps the frigidarium).
Not to be missed
The artifacts that could not be left in the archaeological area have been collected in the Roman-age collection divided into three sections of the Vernarecci Archaeological Museum. Established in 1901 by Monsignor Augusto Vernarecci, it features an extensive archaeological collection that testifies to the succession of human cultures in the middle Metauro Valley from prehistoric to Roman times.
To make travel arrangements
Collections
Discover places and related research
The Map thanks:
Collections
Discover places and related research