2739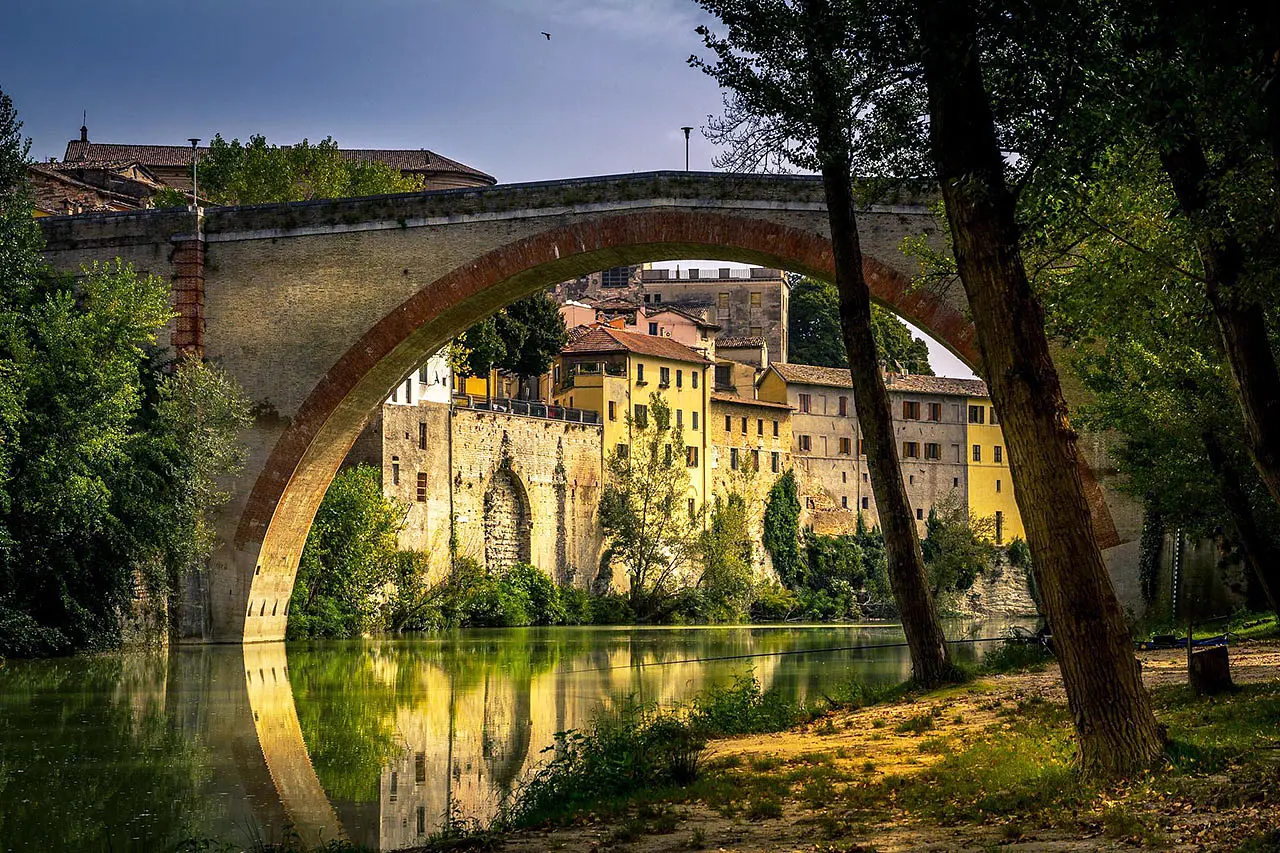 Fossombrone: its caskets of beauty
An ancient town full of charm


Automatically translated page.
What it is and where it is
Cradle of history, art, culture, music and nature. This is the essence, soul and life of Fossombrone, an ancient town of Roman origins, nestled on a slope overlooked by the Citadel and the ancient ruins of the 15th-century Malatestian Fortress. A town in which Renaissance traits are linked to ancient Rome, and the enchantment of nature blends with the charm of Baroque art, the long porticoed avenue, and 16th- and 17th-century palaces. A city shaped by the skilled hands of goldsmith artisans, by the flavors and aromas of tradition, by the heady vineyards that surround it.
Why it is special
Revealing new scenic vistas, Fossombrone's most important historic buildings line the stairways leading to the upper part of town. In some cases, the aesthetic beauty is enhanced by the spiritual force that some of them give off. For example, the Church of San Filippo welcomes visitors to a splendid Baroque interior, or the 14th-century Church of Sant'Agostino, which features the Malatesta coat of arms and the symbol of the apothecaries (mortar with pestle) on its façade and is distinguished by its spectacular sandstone portal and characteristic medieval-style cloister.
Not to be missed
Continuing along the Corso, it is necessary to linger every step of the way to bask in the beauty of all the historic buildings the city boasts: the Palazzo Cattabeni with its characteristic ashlar facade and coffered ceilings, the 16th-century Palazzo Comunale, built of sandstone, and the Palazzo Vescovile with its large windows and alternating gables. Finally, the 18th-century Cathedral and the palace where, as an epigraph indicates, the painter Francesco Guerrieri is believed to have lived.
Curiosities
A visit to the Casa Museo e Quadreria Cesarini, named after the notary who lived in the palace, is a must. Here you can overlook the intimacy of a bourgeois residence characteristic of the first half of the 20th century.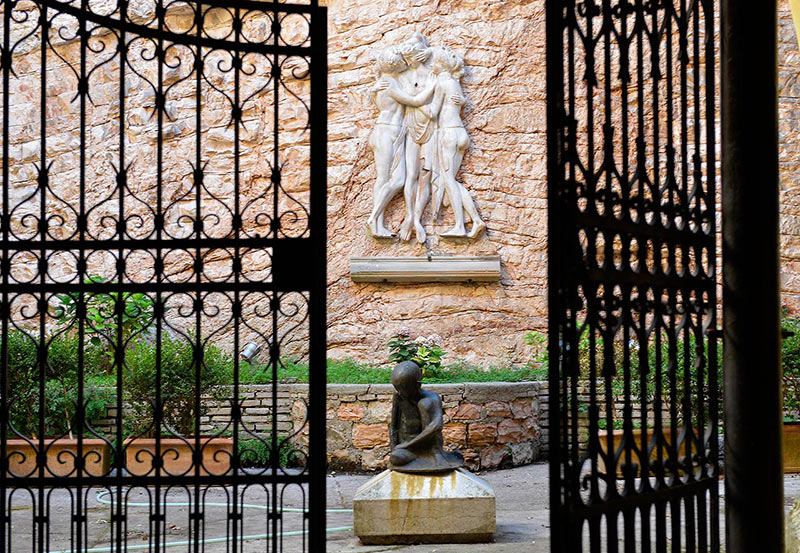 Cesarini House Museum and Picture Gallery
To make travel arrangements
Collections
Discover places and related research
The Map thanks:
Collections
Discover places and related research