1614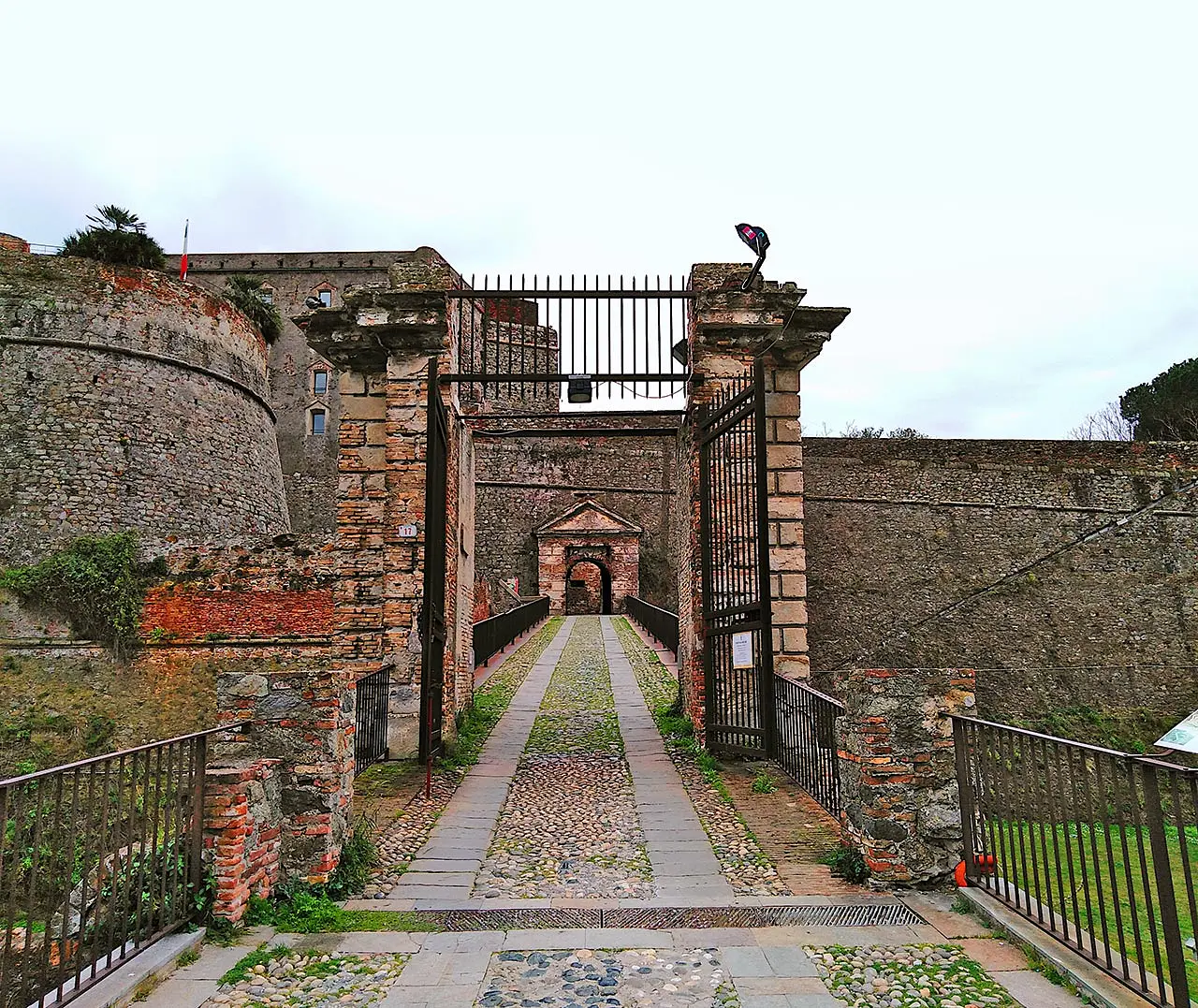 Priamàr Fortress
Ancient and modern embrace in Savona



Automatically translated page.
What it is and where it is
An imposing structure greets us with solemnity in an environment not without apparent contradictions. On one side is the port of Savona with its waterfront and on the other the heart of the city, with its immense buildings. In between, this extraordinary and multifaceted architecture nestled on a hill, reached by a few access ramps that, suspended in the void, pass through a surprisingly well-preserved archaeological area. Crossing the threshold, a whole world opens up to view; a city within a city, just waiting to be discovered.
Why it is special
The thrill of standing in front of one of the most impressive fortifications overlooking the Mediterranean Sea is something indescribable. The Priamàr complex consists of a remarkable number of buildings all set within its mighty walls, like a citadel of art and culture. In short, a village within a city, which includes the Civic Archaeological Museum, a Conference Center, the "Sandro Pertini and Renata Cuneo" Museum, two immense squares and also shopping and dining outlets.
Not to be missed
The structure is always open and at all times of the year offers, from its terraces, balconies and walkways, ever-changing and renewed views and colors, in a landscape setting that embraces the sea and the mountains, the port and the city. However, it is in the summer that the citadel repopulates and, in the Piazzale del Maschio, an open-air theater with more than 600 seats is set up for a programming of high prestige shows.
A bit of history
One should not imagine places like this as hosts of a stuffed culture. Far from it: history is not dead. It is alive and here it can be breathed in full force in every corner of the immense architectural complex, from the Civic Archaeological Museum to the square that flanks Corso Mazzini, where the remains of the 16th-century church of San Domenico stand. A place enlivened by history itself, which has managed to arrive with all its burst to us, to be finally admired and rediscovered. Shall we go?
Curiosities
Special attention is paid to the social sphere, with the ad hoc creation of a path for the blind within the Civic Archaeological and City Museum, inaugurated on May 5, 2003. A collaboration between the Municipality, the regional research environment and the provincial section of the Italian Union of the Blind that guaranteesa unique sensory experience for blind visitors, who will be able to explore some artifacts through touch.
To make travel arrangements
Collections
Discover places and related research
The Map thanks:
Collections
Discover places and related research